Vote for a Chance to Win $500!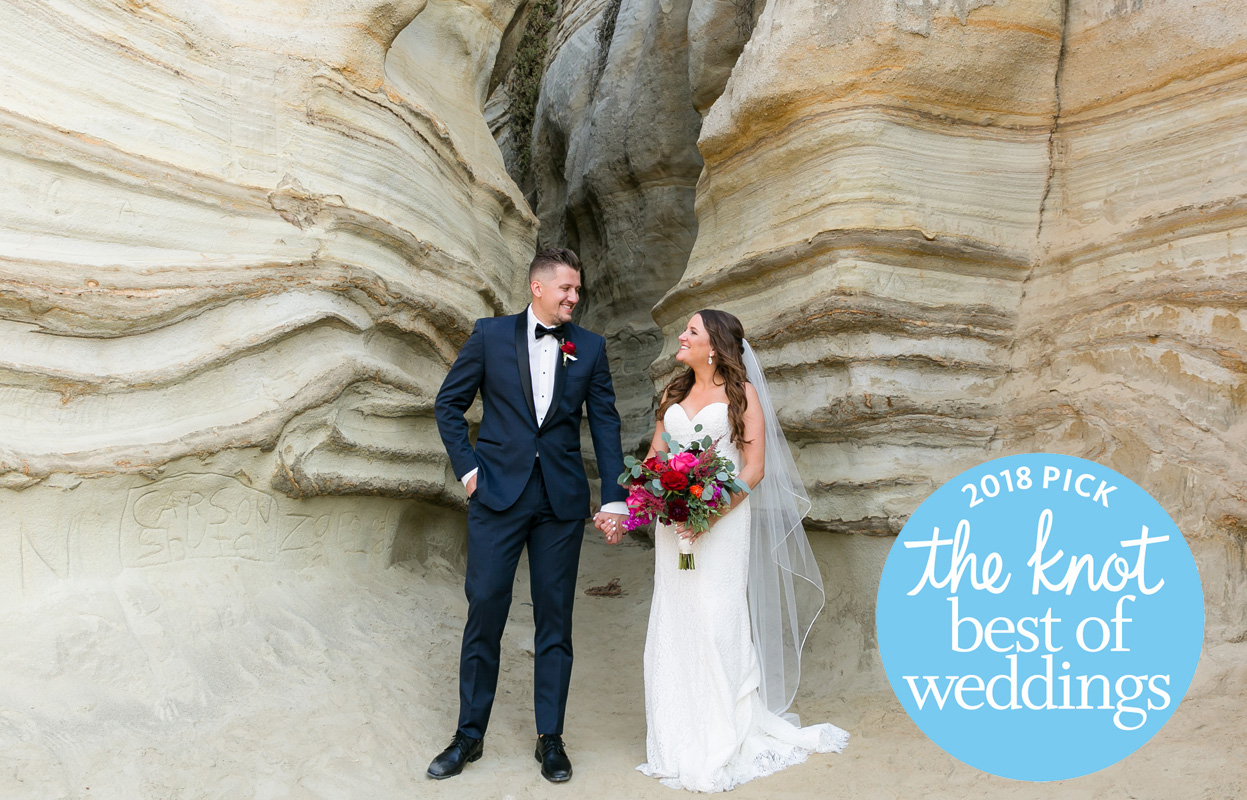 Write a review on The Knot before October 31, 2018 and you could win a $500 Visa gift card!
As the leading digital wedding brand and app, The Knot is something you're probably very familiar with! What you may not be familiar with, however, is their very prestigious 'Best of Weddings' award that they present to honor wedding professionals with the best and most reviews. This award is presented annually to all the best local wedding vendors, as reviewed by couples like you!
Wedgewood Weddings has been fortunate enough to have had many of our venues honored with this award! This year, less than 3% of wedding professionals listed on The Knot received this distinguished title. To determine the winners, The Knot assessed over three million reviews across the various vendor categories—venues, musicians, florists, photographers, caterers and more. These winners represent the best of the best wedding professionals that a couple should consider booking for their own unique wedding!

Have you loved your experience with Wedgewood Weddings? Now's your last chance to leave a review for your favorite Wedgewood Weddings venue to help them earn the 2018 'Best of Weddings' title!
Northern California:
Wedgewood Weddings Boulder Ridge
Wedgewood Weddings Eagle Ridge
Wedgewood Weddings Jefferson Street Mansion
Wedgewood Weddings Redwood Canyon
Wedgewood Weddings Sequoia Mansion
Wedgewood Weddings Sterling Hotel
Southern California:
Wedgewood Weddings Aliso Viejo
Wedgewood Weddings Galway Downs
Wedgewood Weddings Indian Hills
Wedgewood Weddings University Club
Wedgewood Weddings Menifee Lakes
Wedgewood Weddings San Clemente
Wedgewood Weddings Sierra La Verne
Wedgewood Weddings Sterling Hills
Wedgewood Weddings The Retreat
Colorado:
Wedgewood Weddings Black Forest
Wedgewood Weddings Boulder Creek
Wedgewood Weddings Brittany Hill
Wedgewood Weddings Mountain View Ranch
Wedgewood Weddings Tapestry House
Arizona:
Wedgewood Weddings Lindsay Grove
Wedgewood Weddings Palm Valley
Nevada:
Illinois:
Wedgewood Weddings North Shore
New Hampshire:
Wedgewood Weddings Granite Rose
About Wedgewood Weddings
Wedgewood Weddings provides all-inclusive and fully customizable wedding package options at affordable prices. Wedgewood's collection of wedding venues found across the U.S. offers couples a selection of venue options and package choices. Wedgewood Weddings is a family owned wedding company, offering over 30 years of award-winning ValSerVenience™, and is available to help guests find their dream wedding venue and budget. For more information, please visit www.wedgewoodweddings.com.
About The Knot
The Knot is the nation's leading wedding resource with a marketplace that seamlessly engages, matches and connects couples with the right local vendors, products and services they need to plan and pull off their wedding. The trusted brand reaches nearly every bride in the US through the #1 wedding website TheKnot.com, its mobile apps, The Knot national and local wedding magazines and The Knot book series. The Knot has inspired approximately 25 million couples to plan a wedding that is uniquely them. The Knot is the flagship brand of XO Group Inc., the premier consumer internet and media company dedicated to helping people navigate and enjoy life's biggest moments – from getting married, to moving in together and having a baby. Please visit The Knot online at TheKnot.comand follow on social media: Facebook.com/TheKnot and @TheKnot on Twitter, Pinterest, and Instagram.