Let's talk Inland Empire weddings!
Maybe you've heard of Inland Empire? It sounds like a far-off place lined with castles or ancient ruins. In reality, the term 'Inland Empire' refers to a large region east of Los Angeles that encompasses over 27,000 square miles of Riverside and San Bernardino Counties. From the peaks of the San Bernardino mountains to the rolling vineyards of Temecula wine country, the Inland Empire offers a quiet respite from the hustle and bustle of the big city.
With its breathtaking wedding venues, beautiful natural landscape, and convenient location, there is an endless number of reasons to fall in love with an Inland Empire wedding.
***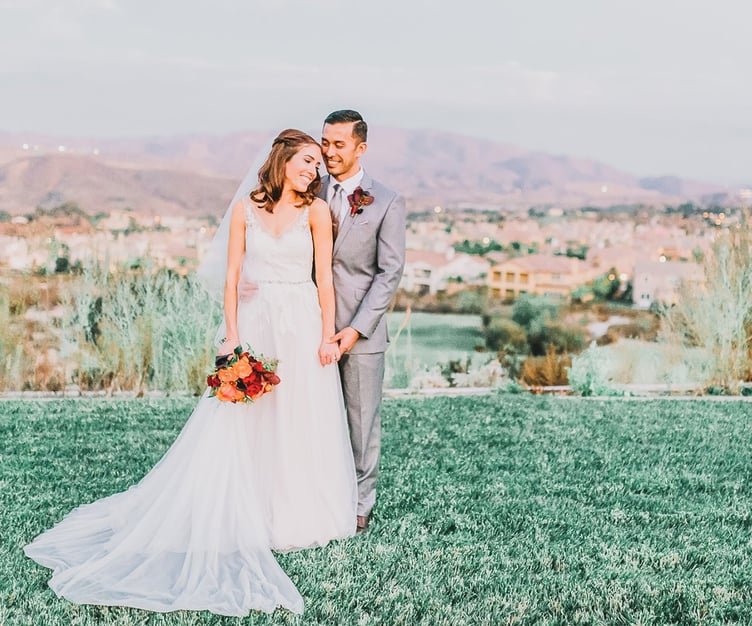 the retreat sits perfectly in the hills of corona offering epic sunset views
The Inland Empire (IE) is a southeastern region of California that is bordered by Los Angeles County to the west and San Diego County to the south. The area stretches as far north as the Victor Valley area and east to the San Jacinto Mountains, covering the San Bernardino Forest and Valley. The Inland Empire is a hidden gem and scenic getaway for LA locals, with its expansive wilderness and close geographic proximity to the bustling city.
The IE is home to the cities of Riverside, Chino Hills, Rancho Cucamonga, and Corona as well as smaller communities like Temecula, Menifee, and La Verne. With mountains bordering each side of the region, IE is a popular destination for hiking and camping. In fact, many couples select the Inland Empire for their wedding location due to its unobstructed mountain views and wide-open skies.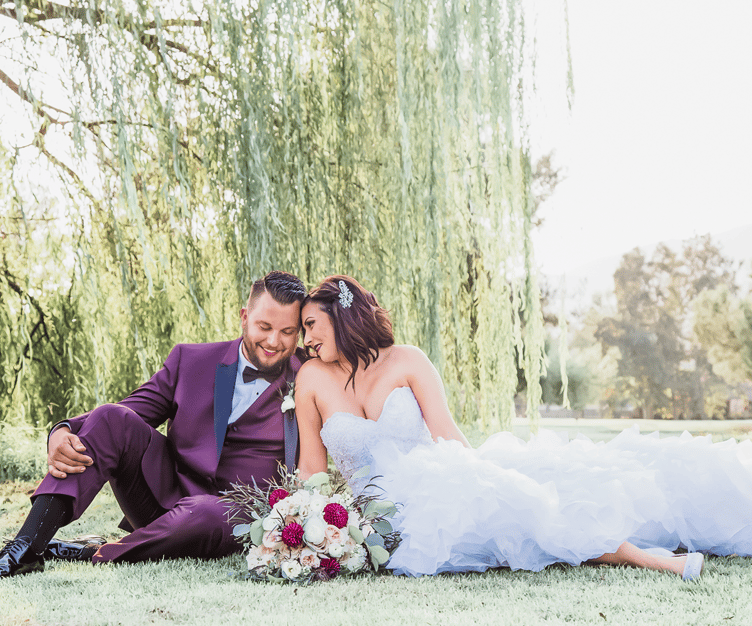 The beautiful landscape at Sierra La Verne houses the dreamiest weeping willow tree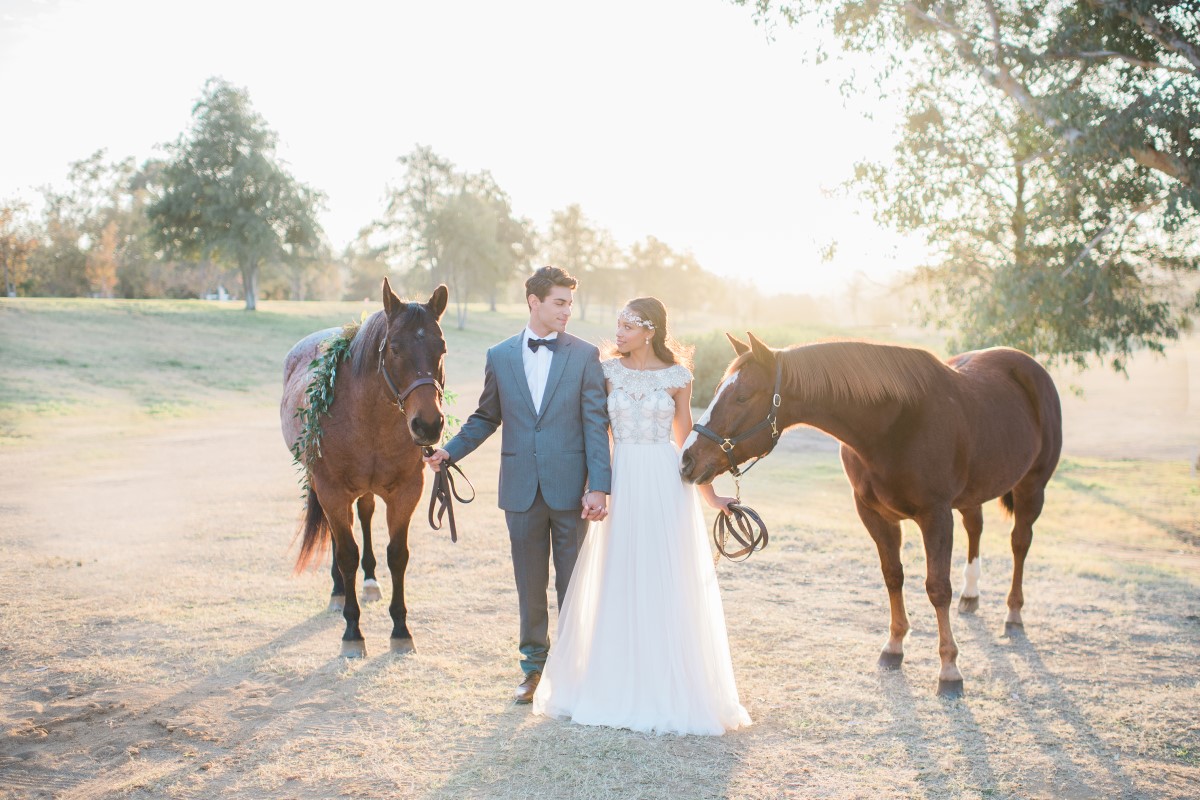 Galway Downs is an upscale equestrian wedding venue in temecula, ca
reasons to love an inland empire wedding
Whether you're getting married in California or Colorado, there are a few common items on your pre-wedding checklist that you'll e to take care of. Here is a friendly reminder of some of the most common items you should check off your list:
Big City Access: If you love those city lights, but want a quieter ambiance for your wedding, the Inland Empire is an excellent choice.

Downtown Los Angeles is an easy drive under two hours from the IE, perfect for a pre-wedding celebration or fancy rehearsal dinner. For a change of scenery and ample ocean views, head south to beautiful downtown San Diego instead.

Wine Country:

One of the biggest attractions to the Inland Empire is the burgeoning Temecula Wine Country in the southern part of the region. Hailed as "the next Napa Valley" by

Boston Globe

and one of the 10 Best Wine Travel Destinations by Wine Enthusiast, Temecula is an up-and-coming hotspot for wine lovers. Your Inland Empire wedding won't be complete without a planning a stop in Temecula for a wine tasting. Consider hosting your rehearsal dinner, bachelor/bachelorette party, or even a boozy post-wedding brunch at one of the region's many award-winning wineries.
Family-Friendly Entertainment: If you're looking for family-friendly entertainment, look no further!

The Inland Empire is conveniently located to two of California's favorite amusement parks: Disneyland Resort and Knott's Berry Farm. You can easily spend multiple days of jam-packed fun at these spectacular resorts with attractions for all ages. Are there any animal lovers in the group? Head south to the world famous San Diego Zoo and Safari Park for a day of educational adventures.

Natural Landscapes: There are few places in this country (and world) that you can go surfing in the ocean, skiing in the mountains, and stargazing in the desert

—

all in one day. You can do all of that and more with the IE as your home base!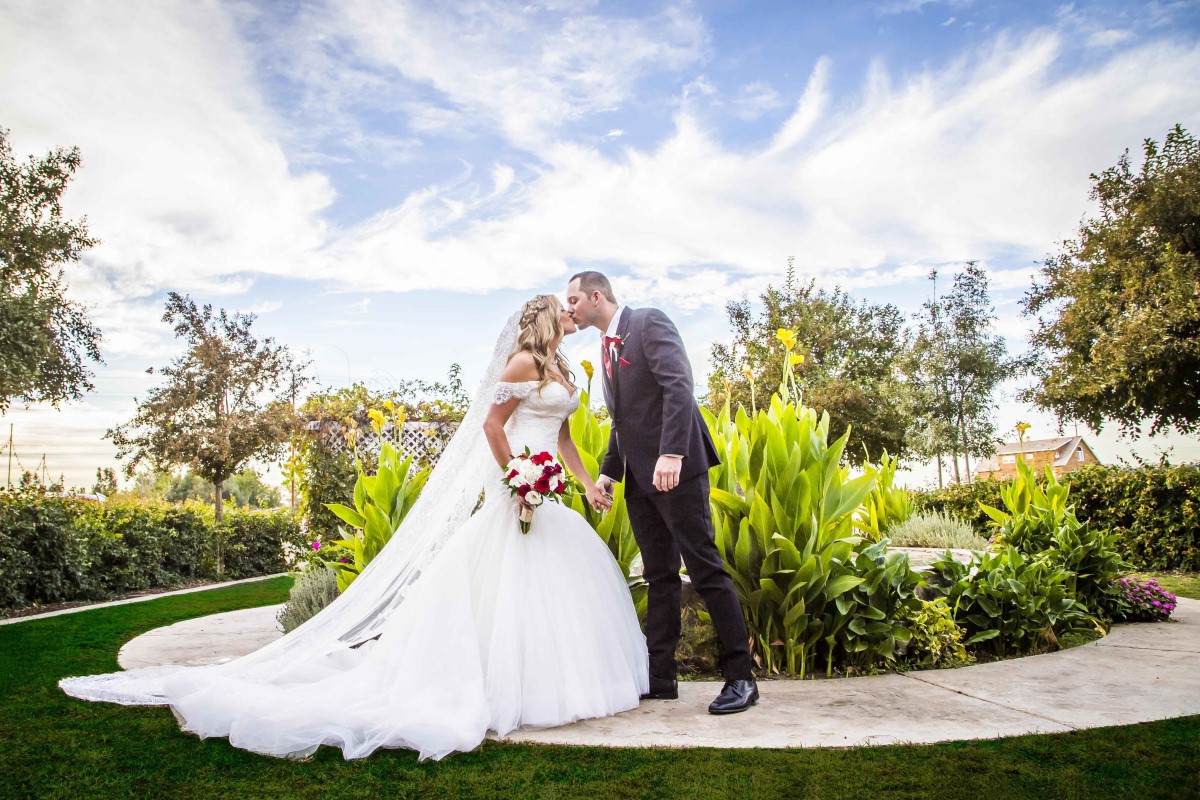 Say 'I do!' to an outdoor wedding reception and ceremony at The Orchard in Menifee, CA
Inland Empire Wedding Venues Worth Touring:
The IE is home to some absolutely beautiful wedding venues! From classic ballrooms to modern equestrian barns, these wedding venues have something for everyone! Take a virtual stroll through these beautiful estates and let us know if you'd like to book a tour!
considerations for a Socal wedding
If you're considering getting married in the always-sunny Inland Empire, here are a few important considerations to keep in mind:
Selecting a season: The weather in the Inland Empire can vary based on the season. The summers are hot and arid, while winters are generally cool and long. Of course, If you are planning an indoor wedding reception and ceremony, the season will have less of an impact on the timing of your nuptials. All seasons are beautiful in SoCal, so you really can't go wrong!
Plan your view: Whether you're dreaming of a romantic sunset portrait against the San Bernardino foothills or a candid snapshot against the rolling vineyards of Temecula, select a venue that is conveniently located near some of your favorite photo destinations.
Choosing your attire: Consider how the temperatures will impact your wedding day attire. Black tuxedos may be a bit hot and heavy for an outdoor summer ceremony and sunset vows in the mountains may be a bit brisk in winter, so brides and bridesmaids may want to plan for dressing in layers.
Indoor or outdoor: Since the Inland Empire climate is generally sunny and mild for most of the year, it is an ideal destination for an outdoor wedding. Guests can soak up the natural splendor that the IE has to offer during your wedding ceremony and then head inside for a climate-controlled wedding reception indoors. If you're planning a fully outdoor wedding reception, ask your wedding venue if they can provide heated patio lamps for brisk evening temperatures.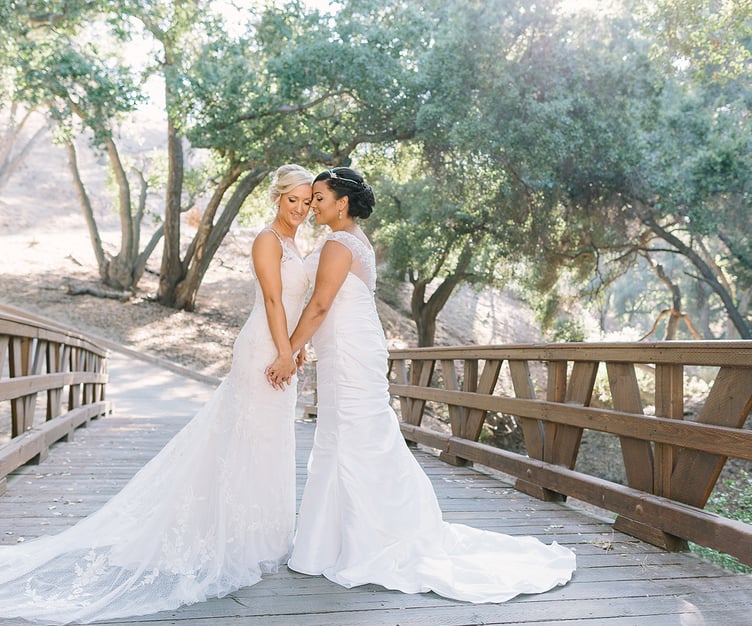 the beautiful california landscape at vellano estate is perfect for bridal portraits
Things to do in the Inland Empire:
If you are looking for great ways to keep guests entertained ahead of your Inland Empire wedding, look no further! Check some local attractions we absolutely love:
The Inland Empire has more to do than we could ever list here. Your wedding guest list will not tire of things to do in the counties of San Bernardino and Riverside. 27,000 square miles of restaurants, theaters, events, hotels, and landscape is just an opportunity for friends and family to make extra memories during your wedding celebrations. If you're in need of more ideas to keep your guests busy, we've rounded up our favorite unique attractions in both San Bernardino and Riverside counties for you to explore.
Unique attractions in San Bernardino County
Unique attractions in Riverside County
***
It's time to get excited about your Inland Empire wedding! Schedule a winery tour with your friends and family, strap on your hiking boots, and start exploring everything the region has to offer. Your guests will absolutely fall in love with the natural beauty of the Inland Empire and you are guaranteed to have some stunning photographs to commemorate your special day. Say 'I do' to the scenic mountain backdrops, acres upon acres of rolling vineyards, glistening lakes, and historical architecture that is sprinkled throughout the Inland Empire.