getting married in colorado? Explore our guide to the best wedding venues across the great state of colorado
Colorado is home to a diverse landscape of snow-covered mountains, arid desert and scenic river canyons—making it the ultimate natural playground and a popular wedding destination. Whether you're a fan of breathtaking mountain views, babbling creeks, outdoor adventures, lush forests or small trendy cities, Colorado has something for you. This beautiful state offers a wide variety of indoor and outdoor wedding venues to choose from, with unlimited options for drop-dead gorgeous wedding photographs.
***
While Summer is considered the most popular time of year for Colorado weddings, don't let that fool you. The centennial state offers four beautiful seasons that should not be underrated. Spring brings you lush, green meadows, snow-capped mountains and flowing creeks. With summer comes the best of hiking, biking and white water rafting. Come Fall, the leaves begin to change, offering perfectly crisp weather and beautiful red and gold leaves. Winter is its own sort of paradise with scenic blankets of snow, epic ski resorts and cozy traditions. There is truly no right or wrong season to celebrate your love as Colorado offers a picturesque backdrop year round.
Colorado weddings venues are divided geographically into five main regions:
***

sweet moments between lovebirds at tapestry house winter wedding
On the northern half of Colorado, about an hour from the border of Wyoming is the beautiful mountain town of Fort Collins. Stepping inside this historic town is like a trip back to the 1800's—you'll find classic architecture, a vintage trolley, and a charming Old Town square preserved to showcase the town's history. The best part of Fort Collins however is the natural landscape. Here you're surrounded by mountain streams, dense forests, idyllic lakes, all while being only a short drive from Denver. Tucked away into the NorthWest corner of Fort Collins in Laporte, CO you'll find Tapestry House, a historic mansion surrounded by lush gardens. Tapestry House is a romantic, vintage-style wedding venue with both indoor and outdoor options.

If you drive about an hour SouthWest from Fort Collins, you'll stumble upon the sweet little city of Boulder, Colorado. Boulder is a vibrant college town reminiscent of Burlington, VT or Bend, OR. Boulder is home to the main campus of the University of Colorado and best known for the picturesque Boulder Creek that runs right through the heart of the town. It's the perfect place to plan your wedding weekend, with outdoor adventures around every corner. Boulder Creek by Wedgewood Weddings sits directly on the creek, offering the perfect mix of romance and modern amenities for your special day.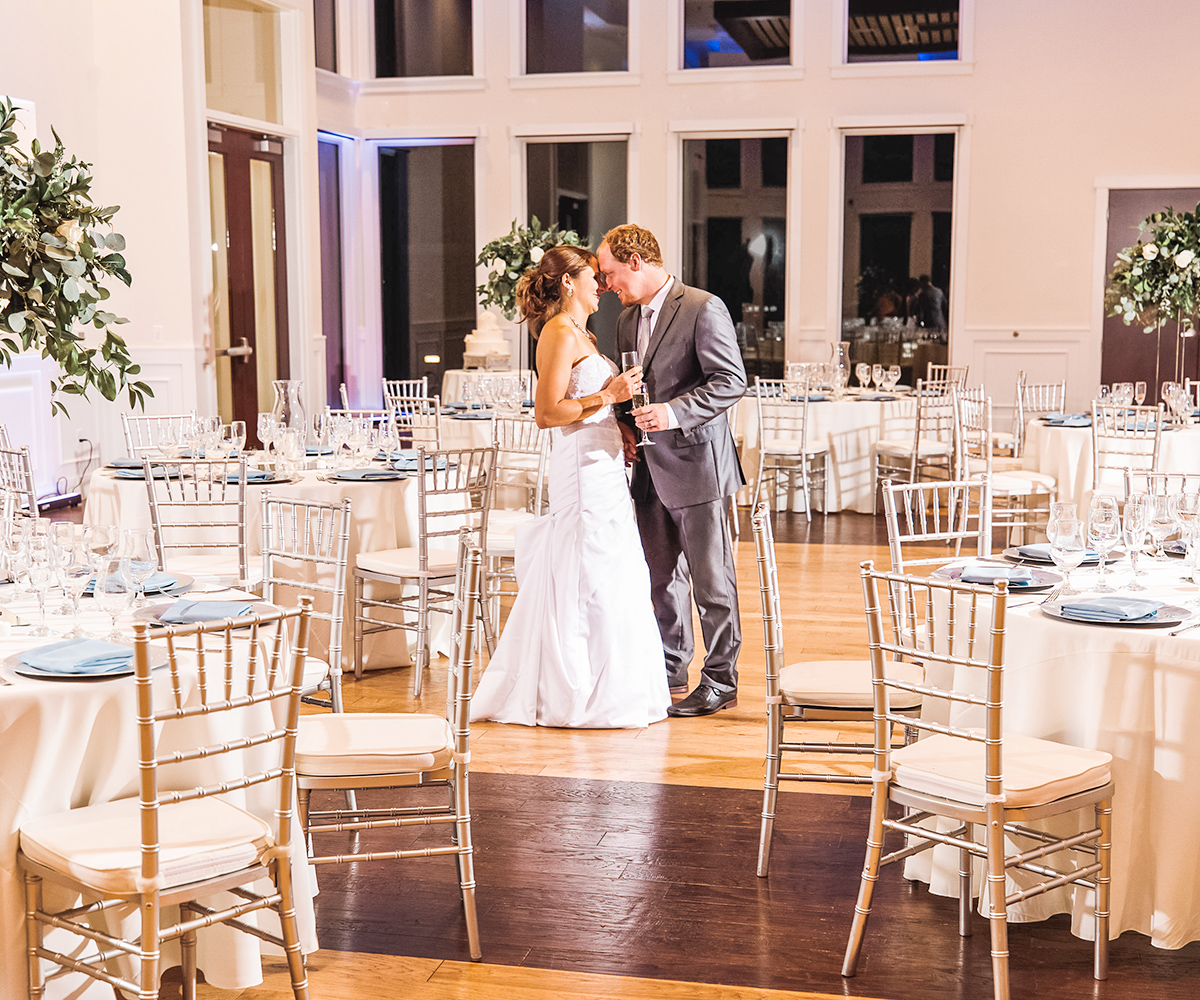 TALL CEILINGS AND MODERN WOOD FLOORS IN THIS GORG BALLROOM WEDDING | ASHLEY RIDGE
The most well known city in Colorado is of course Denver, where 85% of the state's population resides. Locals and travelers alike are attracted to the young city vibe, Rocky Mountain views and easy access to the airport. Plus, it's less than 30 minutes to some of the best outdoor recreation areas in the country. Denver features numerous museums, 5-star restaurants, bars, breweries and art districts—meaning that your guests will have unlimited entertainment options. It's also home to some pretty stellar sports teams, if that's your style. Catch a Denver Broncos game on Friday night as part of your pre-wedding celebration, then settle in the next day for a romantic wedding by a creek on Saturday.
We have 4 beautiful wedding venues in the greater Denver area: Brittany Hill, Ashley Ridge, Ken Caryl Vista and Mountain View Ranch. Both Brittany Hill and Ken Caryl Vista boast rustic-modern decor with sweeping views of the Denver skyline and the Rocky Mountains. Mountain View Ranch is a sprawling ranch retreat on the outskirts of Denver in Pine, CO and has the most epic mountain views. Ashley Ridge is a contemporary ballroom style venue, and the newest addition to our family of venues.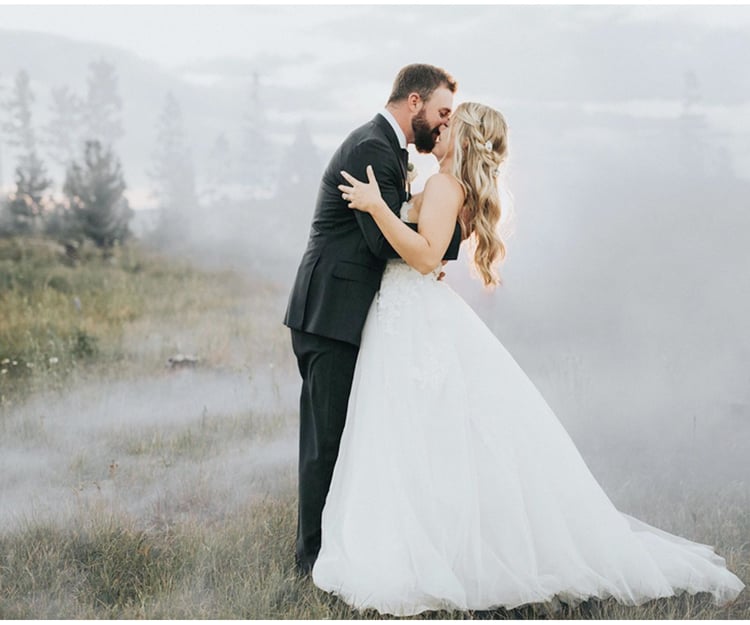 romantic mountain wedding in the fog at BLACK FOREST
Colorado Springs sits almost perfectly at the center of Colorado, about 90 minute south on highway 25. While the hiking, mountain biking and outdoor adventures are boundless in Colorado Springs, it's most well known for its unique rock formations and geological features— Pikes Peak, Garden of the Gods Park, The Broadmoor Seven Falls, to name a few. Just North of Colorado Springs is a stunning rustic wedding venue, Black Forest. Black Forest features an indoor chapel, a beautiful outdoor ceremony site, a rustic ballroom with vaulted ceilings—all surrounded by the alluring forest of Spruce trees perfect for bridal portraits. This modern-meets-rustic venue is perfect for just about any happy couple to say 'I do.'
***
Are you sold on a beautiful Colorado wedding yet? Whether you're after a cozy celebration near home, or an intimate getaway in the mountains, we have something perfect for you. Contact us to set up a personal tour of any of our stunning wedding venues in Colorado!