Every venue needs a wonderful event and operations team to make it shine, and that is precisely the case with our newest venue, Scenic Springs. With General Manager, AJ Wilhite at the helm and Event Expert, Tommi Duck planning weddings and events, we are looking forward to seeing so many beautiful ceremonies and receptions at this beautiful Country hill property. Tommi and AJ sat down with us to talk about Scenic Springs, their love of weddings, and what Texas means to them.

aj Loves the tress around the scenic springs grounds.
AJ, what is your favorite time of day at Scenic Springs?
I love sunset at Scenic Springs! The beautiful golden light combined with our stunning trees makes the property glow during cocktail hour. From our gorgeous grounds to the getting-ready room, there's so much for couples to love about this property.
What is your favorite photo location onsite?
I love photos taken on top of the ballroom stairs. You can see the hills in the distance and all of the trees that are around the property in the background. It makes for a great portrait spot.


How do you like to start your day?
I love getting ready for each day with a black coffee. Being on top of my game is most important to me so I can support my team with whatever they need. They do their jobs so well and I want to make sure I can meet them halfway and help them however they need me.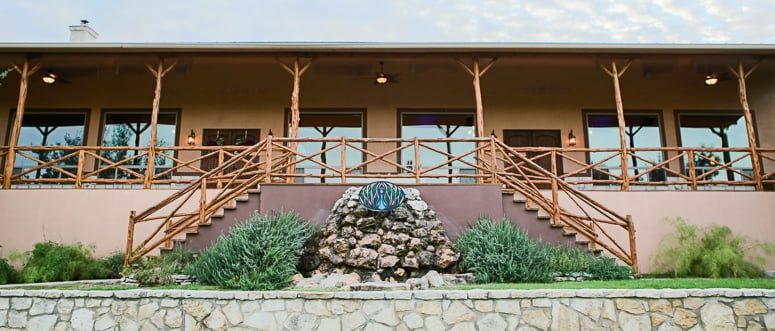 the top of the ballroom stairs is aj's favorite photo spot for couples.
How do you support your clients?
Honestly, however they need me. I love meeting newly engaged clients and giving my congratulations after the I do. Our clients trust in us to make their special day happen is so important to me and I always make sure I can help them with whatever to keep that relationship strong, no matter where they are in their wedding planning process.


What does being selected as venue manager for a new opening mean to you?
Taking on the opportunity of being a manager of a newly opened property shows me that my hard work has paid off. I attribute much of my success to hard work and dependability. My father always told me "don't start something you can't finish" and I follow that through every step of my career.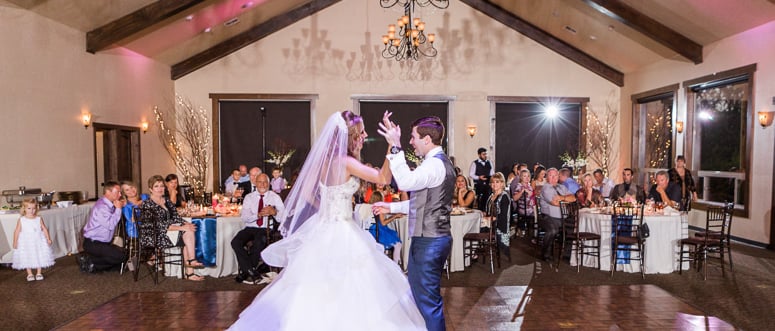 What's one thing that surprised you about working at Wedgewood Weddings?
I love their trust in the on-site team to make decisions that best suit the company (surprised in a GOOD way). I've grown so much with them. From breaking over 200 plates on my very first day as a Wedgewood Weddings employee (no, not kidding) to becoming a general manager of a new property, it's amazed me to see how far I've come since that first day and their trust in me and the team goes a long way.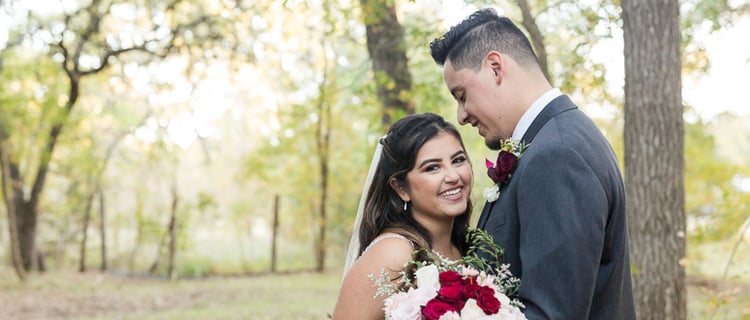 Tommi recommends planning for photos pre-ceremony so you can enjoy cocktail hour with friends and family.

Next, let's meet Tommi Duck, wedding planner extraordinaire. In San Francisco, she was with Wedgewood Weddings at The Presidio before joining Scenic Springs' team. She is a great addition to the team!


Tommi, what advice do you have for couples on their wedding day?
I recommend doing a first look and inviting your family to the Ceremony area a little early so you can take pre-ceremony photos before all your guests arrive. That way you only have a few photos to take post-ceremony and you can go enjoy cocktail hour. Take this time to chat with your friends that you haven't seen in years and enjoy those appetizers!


What advice do you have for newly engaged couples?
First, figure out what kind of role you want to have in your wedding and what role you want your family to have. Deciding what role you want in the planning process can help you decide whether or not to go with an all-inclusive venue. I love that our process at Wedgewood Weddings & Events makes it possible for the family to simply show up and enjoy themselves! We don't want your family having to do anything but sit back and enjoy a BLT Crostini.


What challenges of your role do you really love?
Sometimes the best moments are the spontaneous things you don't expect at an event. A little bit of controlled chaos and adrenaline to get you through the day! I also just love talking to people and hearing their stories.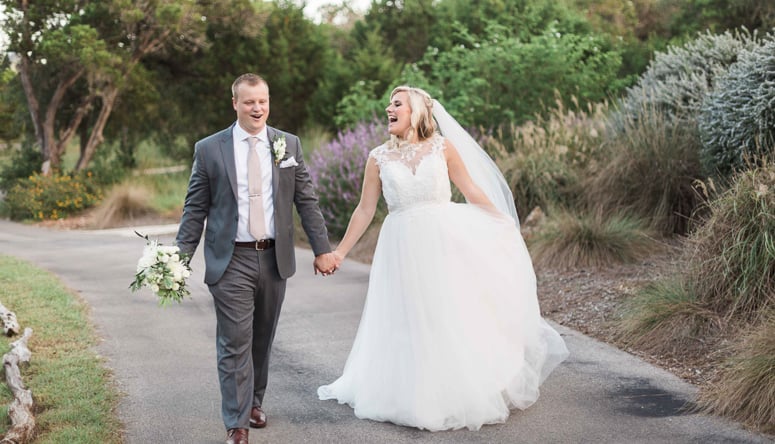 scenic springs by Wedgewood weddings has widespread grounds with beautiful views for couples and guests to enjoy.

What energizes you outside of work?
My dog! I have the cutest, most cuddly 80lb staffy. He is my life. I am working towards buying a house and let's be honest, the house is for him.


What first made you interested in events?
While going to school for my bachelor's, I worked in restaurants and loved the fast-paced, fun environment. Then when working towards my master's I worked as an events admin. Each event was a project with a beginning, middle, and end. I loved the cyclical nature of the work. Working for Wedgewood Weddings has a great balance of fun event atmosphere, client-facing time, and office work.


What makes you smile?
Stalking my dog with my nanny cam!


What wedding trends do you love?
I LOVE the boho fall natural looks. Burnt orange everything, burlap, and wildflowers. I love this trend! I also love when couples choose to add some kind of fun funky late-night snack, like pizza, tacos, ice cream sandwiches - anything that you don't always see at a wedding.


Finally, we know you're a recent transplat to the Lone Star state what makes you love Texas?
There is so much open space! I love driving between Scenic Springs and our Hofmann Ranch venue and seeing the farms and acres on acres of open grass fields. It's so peaceful.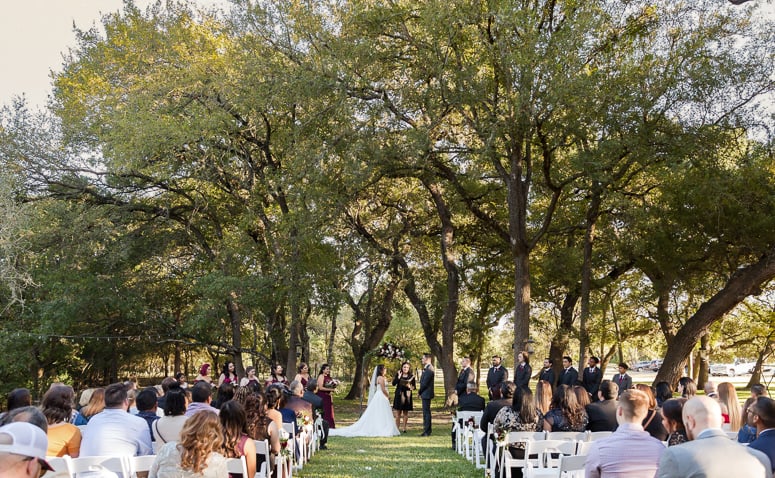 with 10-acres of land, Scenic springs by Wedgewood weddings has a widespread feeling that people like Tommi love about Texas.

Experience the same amazing views that AJ and Tommi enjoy while working at Scenic Springs in Helotes by heading out there to experience the venue for yourself. We would love to give you a free tour and answer any questions you might have about your wedding. AJ and Tommi are ready to make your special day a reality!