Today we'd like to introduce you to Blendi Reynolds, owner of Sun Dance Photography in Ventura, CA. Sun Dance Photography offers wedding, engagement, and portrait photography and is a proud partner of Wedgewood Weddings. We love their signature light and bright, candid photojournalistic style that effortlessly captures authentic moments and genuine emotions. If you're looking for beautiful, timeless photos of your wedding, engagement, or other special moments, you absolutely cannot go wrong with Blendi and the Sun Dance team!
***

Sun-drenched kiss on a beautiful green lawn | Sun Dance Photography
Hi Blendi! What led you to become a wedding photographer?
My experience with photography began in the early 1980's—I spent about 10 years on the other side of the camera as a model in Los Angeles. I was fascinated with art and photography, so I pursued my B.A. in Art / Photography & Communications. After completing my degree in 1990, I moved to Ventura County to launch my photography business, Sun Dance Photography. I haven't put down the camera since! It's been such a fun and rewarding ride!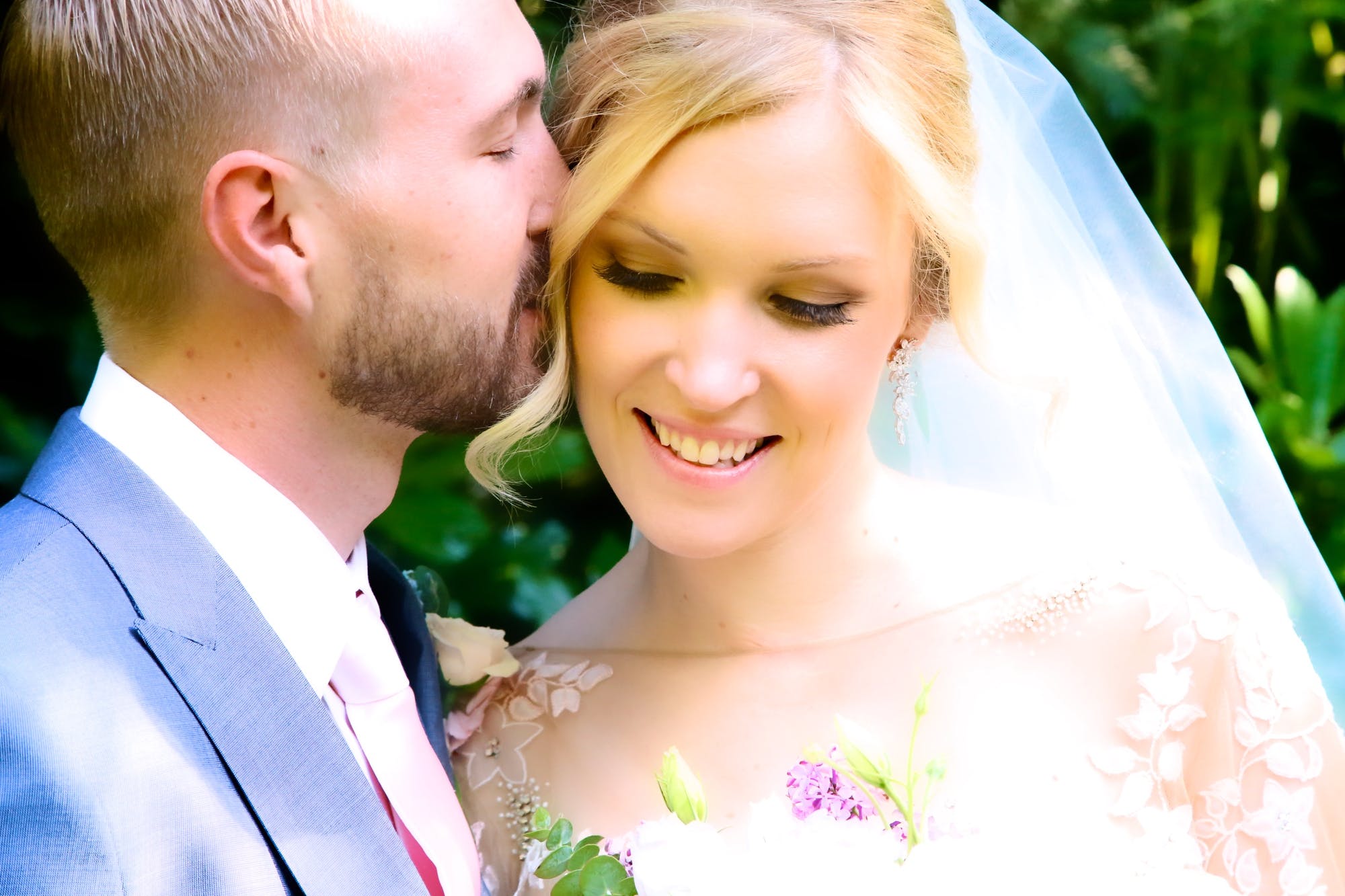 sweet candid moment between the bride and groom | Sun Dance Photography

What should couples expect when working with you?
I absolutely love what I do, and you can expect to see that passion through our entire working relationship. I pride myself on open communication and an easy-going personality attitude, meaning our time together will be fun and seamless. I will prioritize the client's needs and desires over my own every time, I believe that's very important. While my signature style is very candid and photojournalistic, I'm happy to accommodate a wide range of styles to suit your needs. We'll be sure to capture photos of your unique wedding details, the beautiful decor and posed portrait photos, and of course candid moments of joy!

a few of our favorite bridal photographs |
Sun Dance Photography

What makes you different than other local photographers?
Besides my signature style, I would say the most unique element of my offering is speed. I make sure that couples receive their wedding photos three weeks after their wedding—some photographers take up to 12 weeks or more. When you hire a photographer, you can expect that they'll spend more time editing than they will photographing, which is why photos often take so long to receive. With my process, I prioritize the editing process, while also taking time to perfect every single image, making sure that each one the client receives is amazing.

Our customers absolutely love your work and you have the glowing reviews to show for it. Let's see what a few of them had to say!

"You will not regret going with Blendi at Sun Dance Photography. My husband and I had an AMAZING experience working with her! Her pricing was fair and the pictures and extras were worth every penny. I tend to shy away from cameras, but Blendi made me feel comfortable and beautiful, and the moments she captured are those we will treasure for a lifetime. I highly recommend her to all Southern California brides!"
– Melanie, The Knot


"We were super blessed to have Blendi as our photographer for our engagement photos and our wedding day. She is super fun and easy to work with. Great communication! She did exactly what we wanted, while also offering helpful advice and expertise. Her photos are amazing! I love how she can take awesome candids as well as the traditional posed shots too. She makes you laugh and feel comfortable. She is prompt with turnaround times and she makes the cutest photo albums for you. I would totally recommend Blendi and her assistant photographer. Can't thank them enough for capturing these precious moments for us."
– Betty, Yelp
"My photographer Blendi was so professional and literally put my husband and me at ease with every photo she took. It felt natural, and I genuinely loved her and her work. She was very flexible when it came to meeting up and discussing photo shots, as well as very intuitive when it came to knowing the best places and positions to get the best photos. She was just wonderful! And with the kids! My sisters brought their kids and with all 8 of them running around she managed to get them calm and collective, that's incredible! She is just amazing and her prices are reasonable and affordable. You really get great quality with Blendi! I'm want to be a forever a client, she is just THAT good."
– Elaine, Wedding Wire

Thank you so much, Blendi! It's been such a pleasure to work with you over the years. Here's to creating many more happy weddings together!

***
Sun Dance Photography is a professional photography company in Ventura, CA specializing in weddings, engagements, and family photography. As a long-time partner of Sterling Hills by Wedgewood Weddings, we have the utmost trust in Blendi and the Sun Dance team to capture your special day flawlessly. Sun Dance Photography offers timeless photographs, unrivaled customer service, and delivers your photos within three weeks of your wedding! There's no better value in Ventura County, we promise!
To learn more about Sun Dance Photography, visit their website complete with detailed photo galleries and contact information. Happy wedding planning!