Are you an autumn bride, or groom? Do you love skulls, pumpkins and everything that Halloween means to you? We do too! If spooky is your style, consider a Halloween theme for your wedding. You can go all out for your festive Halloween-themed day by incorporating the season's colors, ghosts, goblins and ghouls, and of course good times! We've rounded some of our favorite inspiring Halloween weddings to get your skin crawling with ideas. Enjoy!
***
decorate with spider webs
We love spider webs! At least the fake kind that you can use to decorate to your heart's content. For an easy decorating project, drape faux spider webbing over your centerpieces for an eerie vibe. Looking to kick it up a notch? Spider webbing draped across the chandeliers on your ceiling can be both spooky and elegant at the same time!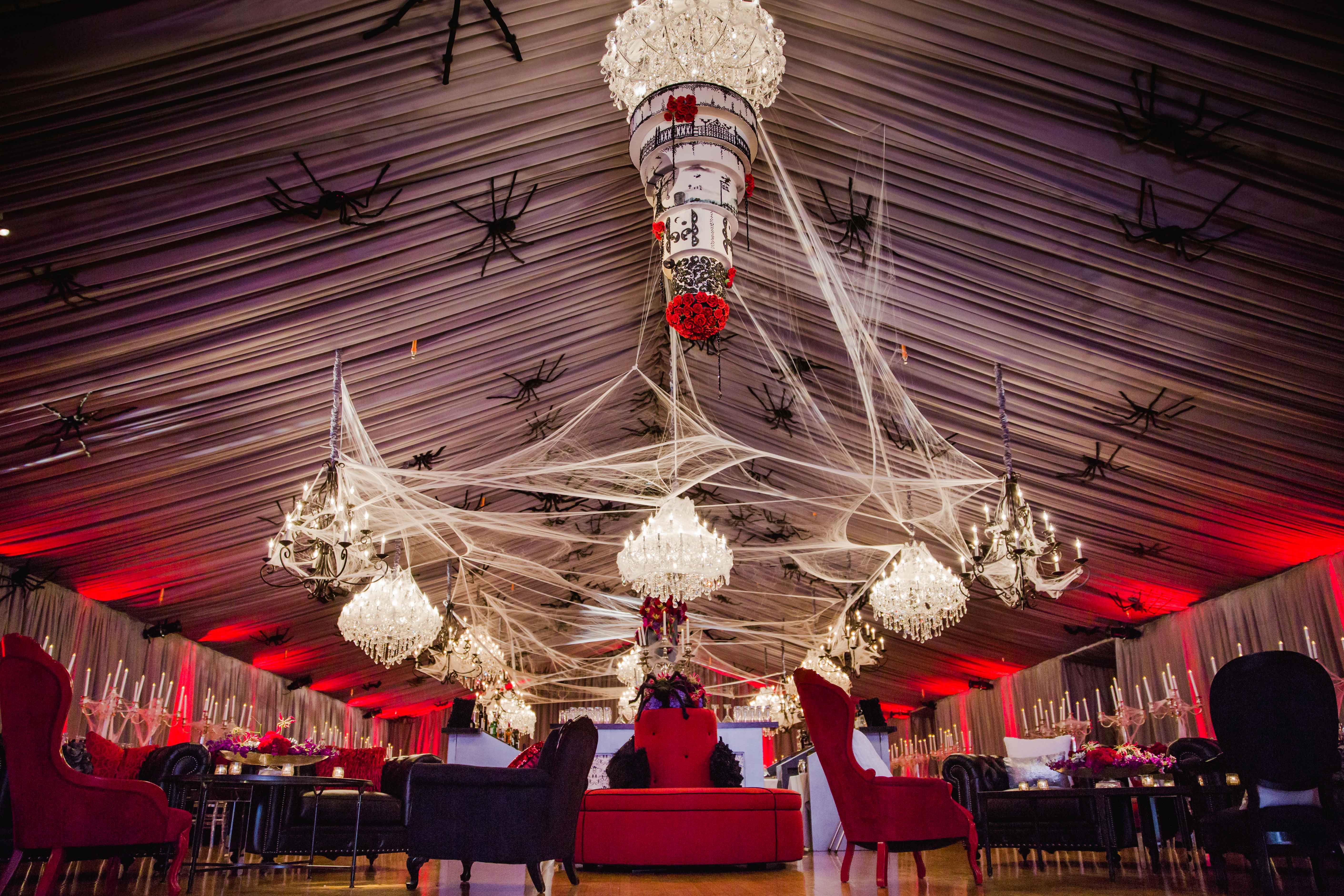 Get Toasty With Smokebombs
The key to an awesome Halloween wedding? Smoke! Whether you opt for a fog machine, or colorful smoke bombs, this easy special effect is sure to set the atmosphere.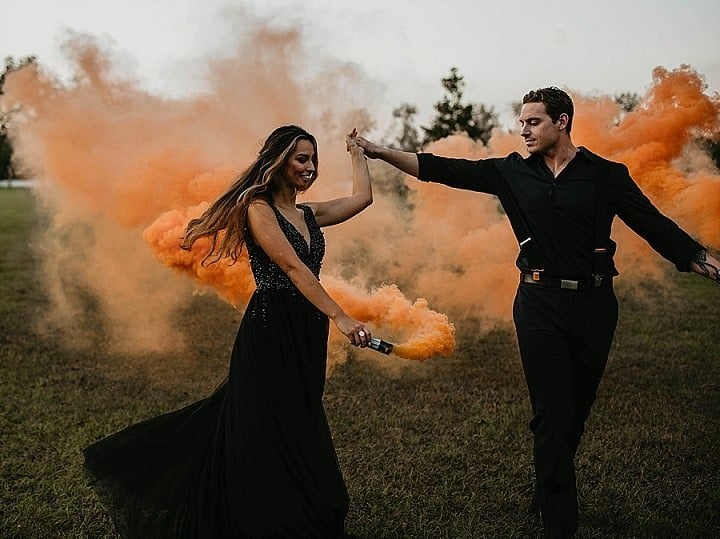 it's in the cards
If tarot cards are your thing, they can be a great accent to your wedding. Use them as a thematic but meaningful accent for place cards or centerpieces, or hire a tarot card reader to offer live readings during your reception. Guests from all walks of life will get a kick out of it!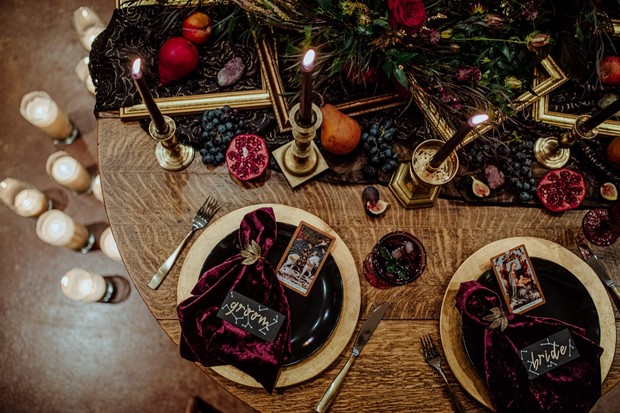 Day Of The Dead Celebration
Couples choose Halloween themed weddings for dozens of reasons. For some, Halloween represents a time where we honor all shades of light in life, even the darkness. It's a hauntingly beautiful perspective. This real wedding aims to honor both life and death through it's colorful decor and alternative traditions:
"The colourful aesthetic of the Day of the Dead lent itself beautifully to the idea that both life and death can be celebrated at a wedding. Even though we vow to love our partners until death, there is an unbreakable bond that extends beyond the physical world. Celebrating death at a wedding is hardly conventional but it can be done beautifully and respectfully."
- Lily Jones Events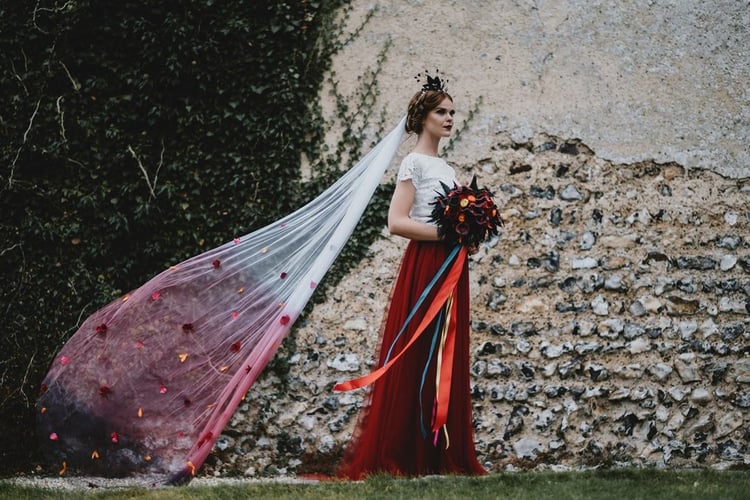 ***
Are you ready to get married, til death do you part? We hope these Halloween-theme wedding ideas help inspire you in the planning process. You might also love our guide to gothic wedding theme ideas; it's ghoulishly spooky and we love it! Whether your take on Halloween is fun and playful, or dark and stunning, you're guaranteed to have a memorable celebration when you choose such a chilling theme for your wedding. If you need help choosing the perfect venue for you, you know who to call!