Chelsea Taylor, Regional Manager


New creative ideas are making their way into the wedding industry as a result of the COVID-19 Pandemic. With many state and local jurisdictions continuing to limit large gatherings, and many couples still hoping to move forward with their event as planned, we're ready with a solution that can accommodate both.
Let's talk about 'Shift Weddings'
These are weddings where you organize your guests into 'shifts.' You can have two shifts, with the guests in each shift attending after each other. This means the guest count at any one time is reduced. Often family and older guests wish to attend the ceremony, and close friends naturally want to join the post dinner celebrations to show off their dance skills.
"I love the idea of staggered arrival times at weddings because you don't have to limit your guest count. You can take advantage of the natural shift that happens during receptions."

– Shelley Stewart,
General Manager at Palm Valley by Wedgewood Weddings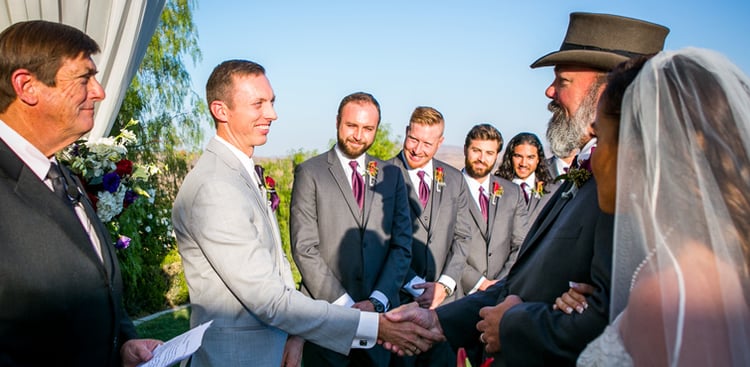 Staggered or 'shifted' arrival times are an alternative solution for couples who want to celebrate on their original date at their original venue without having to limit their guest count. If there are locally required capacity restrictions at your venue, this plan may be a good fit. It's like having two parties at once! Even without local ordinance restrictions, you may wish to reduce the number of guests at the venue at one time. Many couples tell us this occurs naturally and they enjoy spending more time with various friendship groups.
"The first group may be your older guests and immediate family who typically start to head out around open dancing. The second group, or shift, could be your younger crowd who want to stay late into the night celebrating. Either way, it's your wedding on your terms."

– Paige Lorenzen,
Regional Manager
We have also heard from couples who have always wanted to keep guests separated. This may be the case for anyone with guests who do not get along.
"While this is never our first thought when we think about weddings, it's the reality many of us face. A shift wedding can be a great solution for divorced parents or estranged family members. This is a highly effective way of keeping the celebration jovial at all times!"

– Julia Henning,
VP Sales & Wedding Expert
Staggered arrival times keep the health of you and your guests at the forefront. Embracing shift weddings means spending extra quality time with the people you love most. As you design your shift wedding, speak with you planning team about how you want to timetable your event. For example, if photos with all your guests are important then you could arrange a photo session before and after dinner. You could also split your cocktail hour, or show a video of your ceremony so that everybody feels that they are fully participating. As always at events hosted at a Wedgewood Weddings venue, the choices are all yours and you can select what feels right for you and your guests.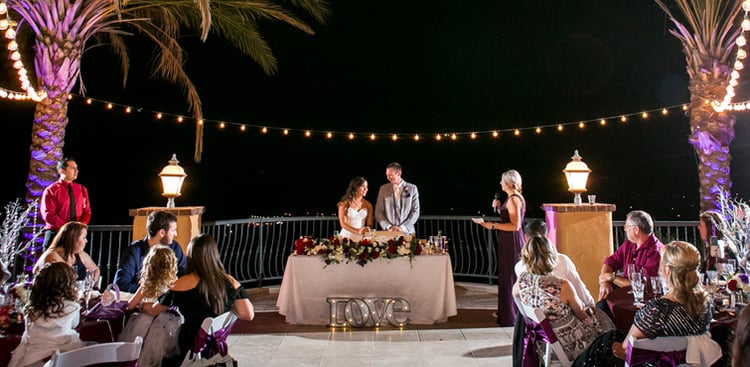 ***