Join us in admiring this magical union of two remarkable brides at The Retreat by Wedgewood Weddings in Corona, CA. Kayla and Robin shared their vows in early 2020 on an absolutely picture-perfect day in Southern California. When we saw the stunning photographs from Beautiful Day Photography, we instantly knew we needed to feature this wedding for the world to see.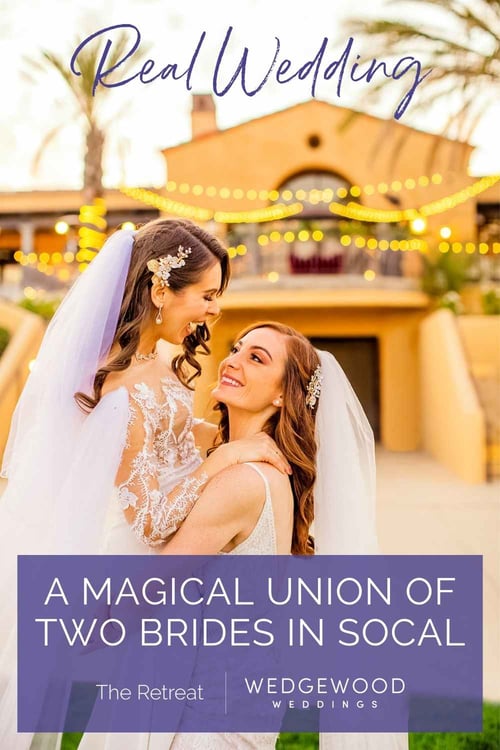 Everything came together for Kayla and Robin's gorgeous wedding. Perfect skies, low humidity, and oodles of love from family and friends. Having chosen one of our favorite SoCal wedding venues for their nuptials, it was a pleasure to greet them on their big day and prepare the venue for their unique and joy-filled event!
For this couple, we changed things up — the ceremony took place on our patio looking across to the scenic mountains in the distance. It was early enough in the year that a few wildflowers showed off their sweet-smelling blooms and perfectly accentuated the flowing greenery that unified the wedding experience from outside to inside and back again!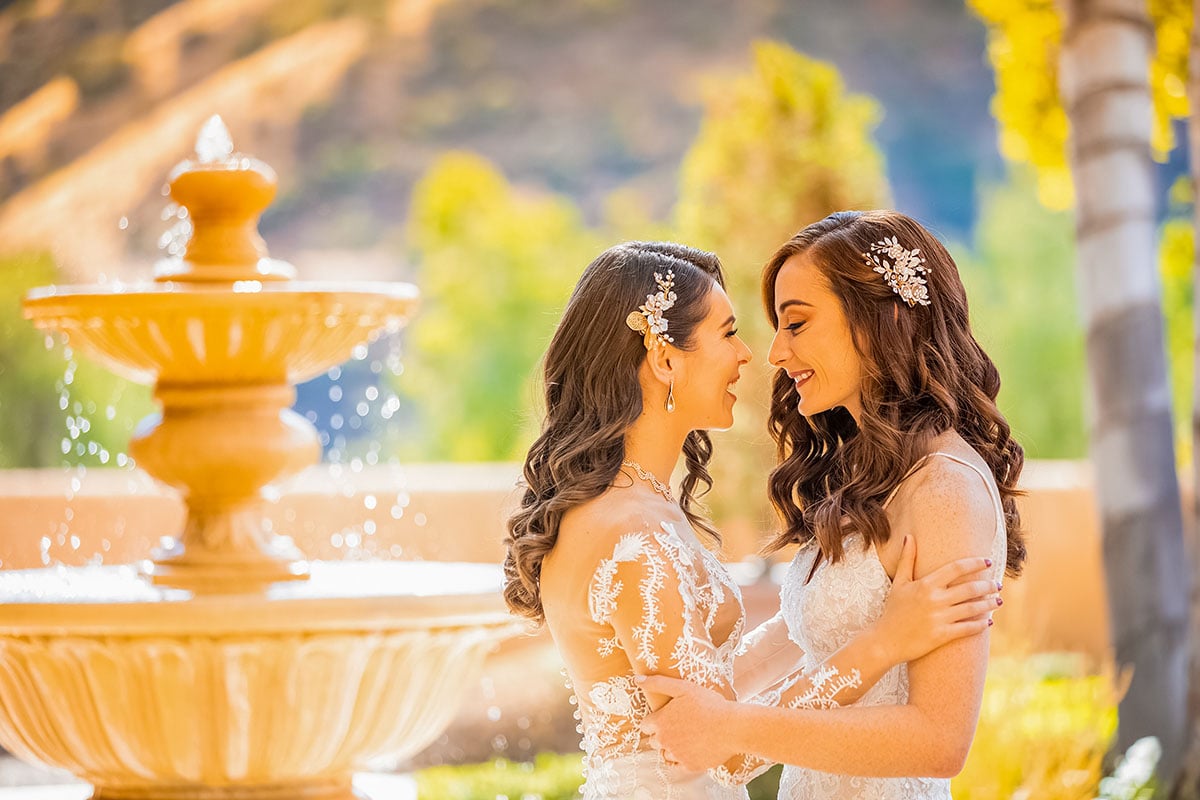 We love The Retreat for its Spanish-style architecture and outdoor patio with sweeping views of rolling hills and palm trees — the epitome of what makes Southern California so magical.


"Our wedding theme was 'rustic elegant'. The inspiration for the venue location and general vibe of the wedding came from our third date, which we spent at Malibu Wines. While enjoying the mountain views in Malibu, we both agreed that we would like to get married in a similar location in Southern California. We found a wedding venue that embodied this perfectly, with outdoor locations for both the wedding ceremony and reception - with gorgeous mountain views, to boot!"

— Kayla & Robin, Equally Wed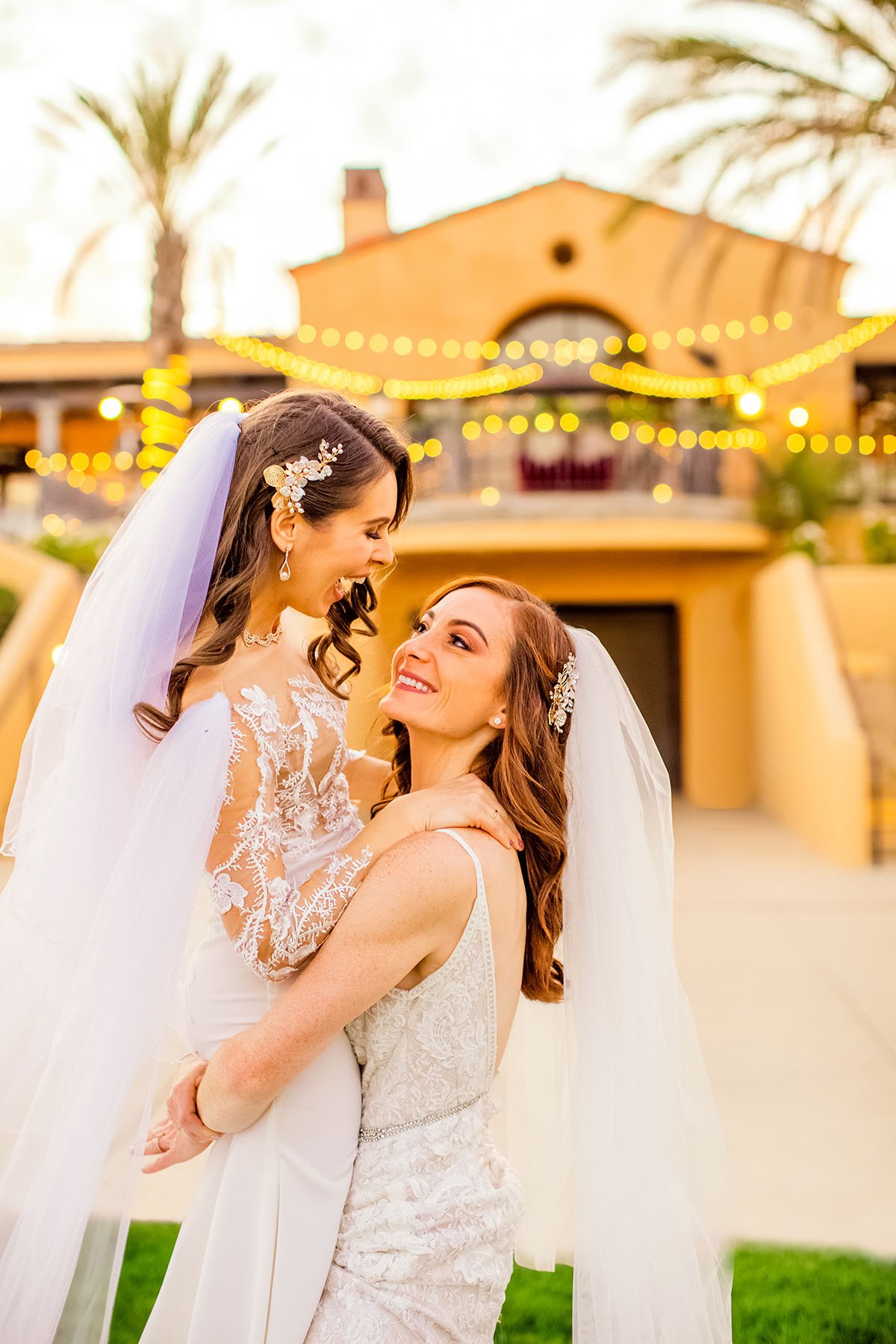 "Before the ceremony, we held a traditional Jewish Ketubah signing and we, of course, crushed glass and danced the hora! We added a touch of Japan with a whiskey toast, honoring our overseas tour.To top it off, an interfaith same-sex couple, whom we admire dearly, officiated our wedding — they were the perfect duo for the job and made the ceremony extra personal and deeply meaningful for us."

— Kayla & Robin, Equally Wed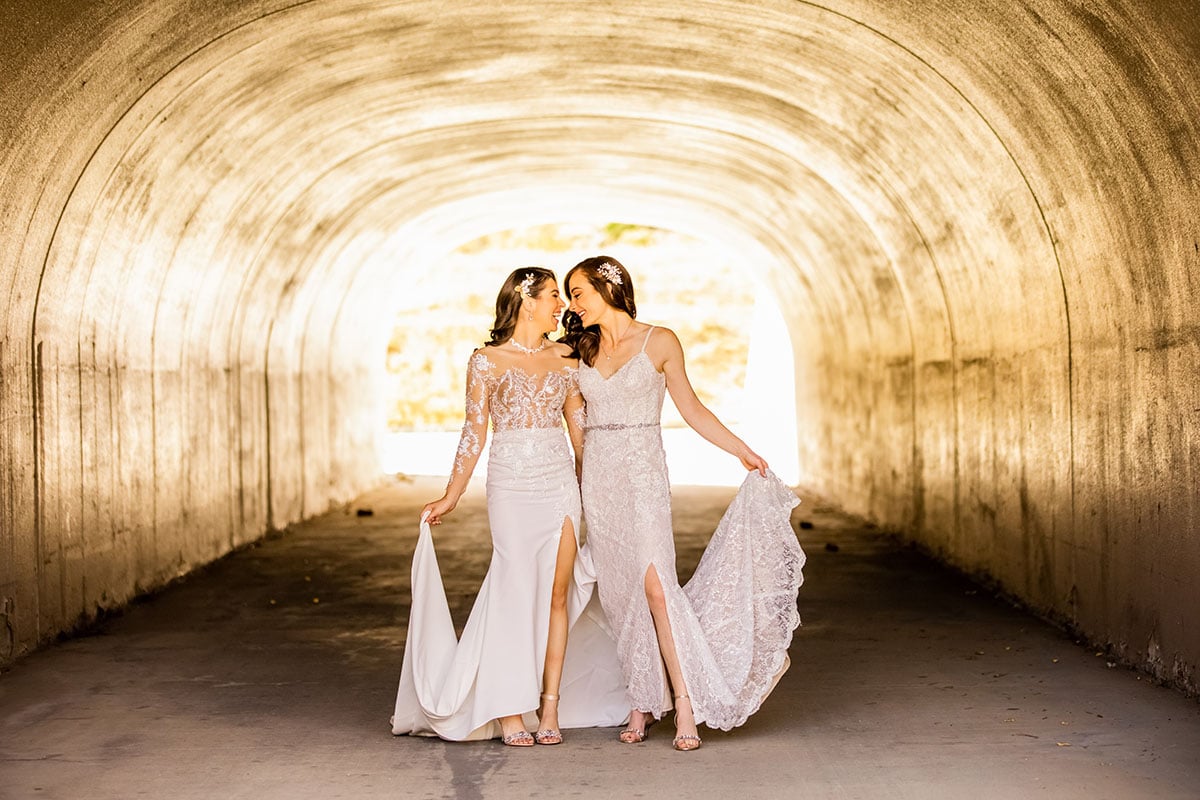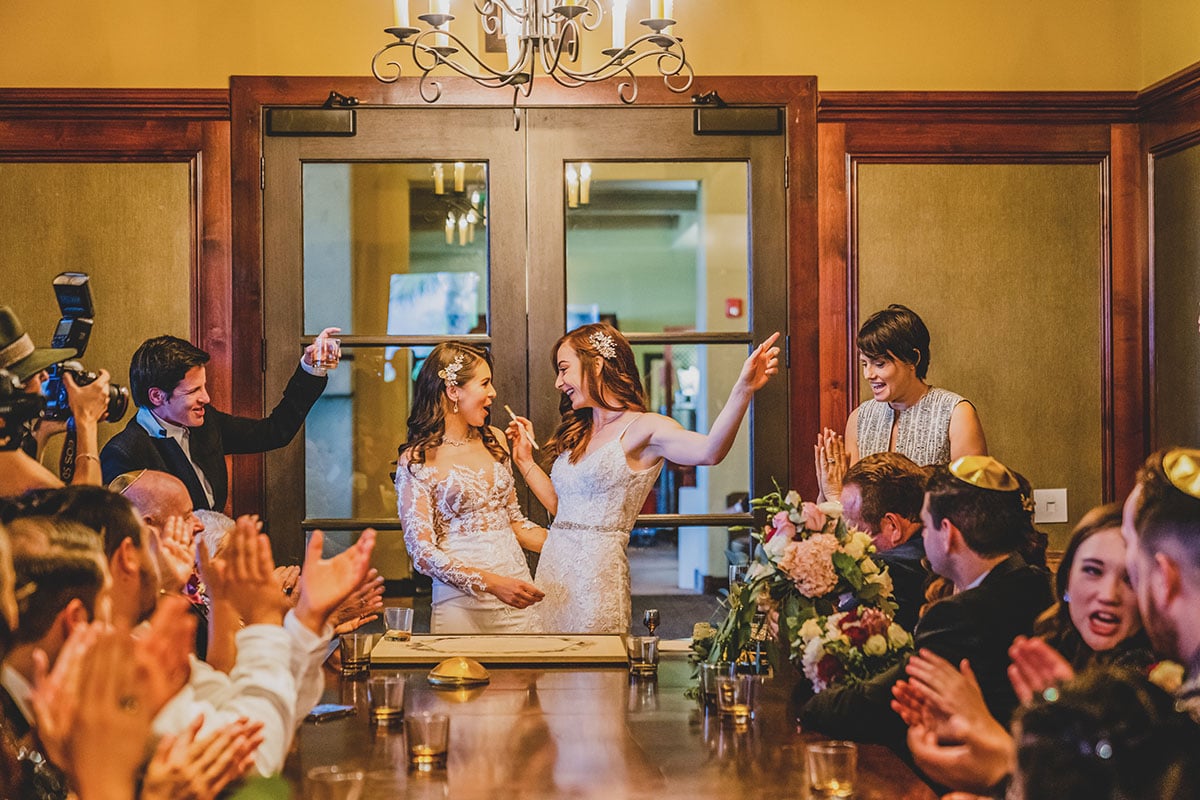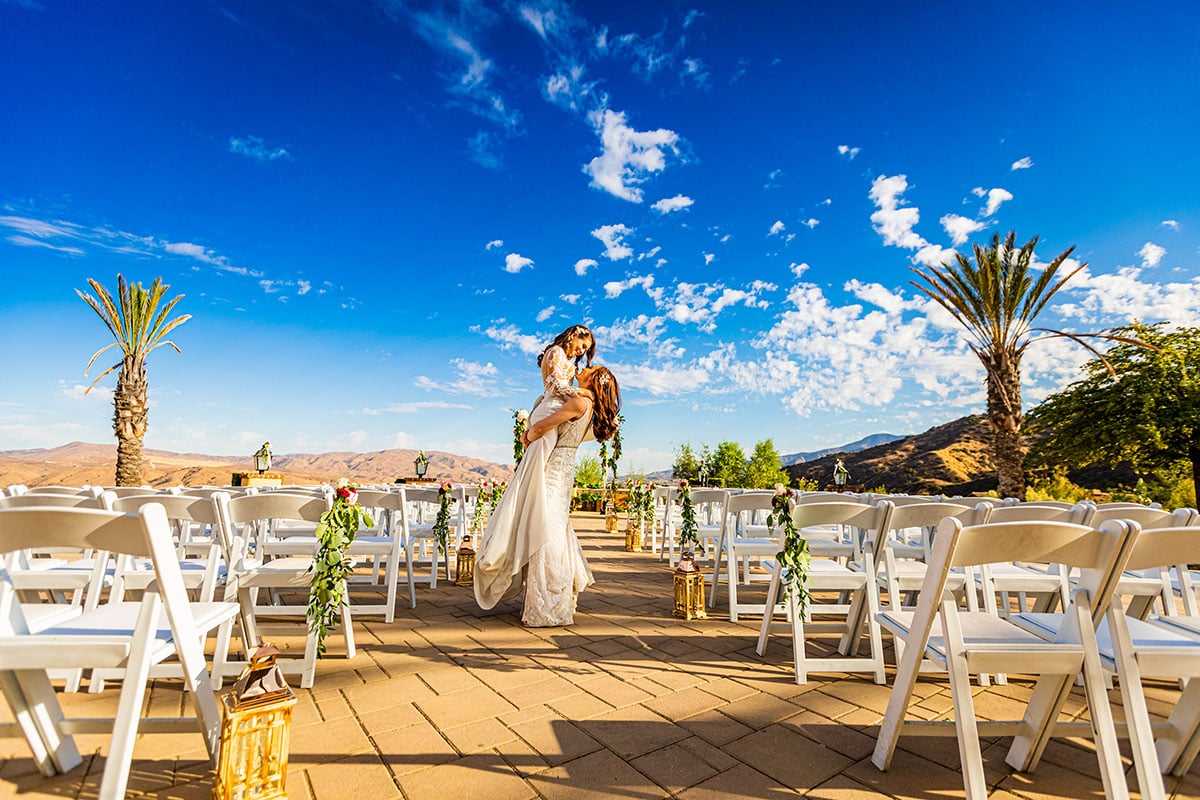 "The ceremony was intentional and completely customized to their love story. They each wrote their own vows, which was very important to them. Before the ceremony, there was an intimate Ketubah signing. Both families and close friends were able to watch Kayla & Robin sign their official Jewish marriage license.All in all, it was a day full of love, excitement, and togetherness that will be remembered for years to come."

— Laura, Beautiful Day Photography






"It was a dream to host Kayla and Robin's wedding day celebration. They had clear ideas about what they wanted and they trusted us to put together everything they needed."

— Caitlyn, Wedding Expert, The Retreat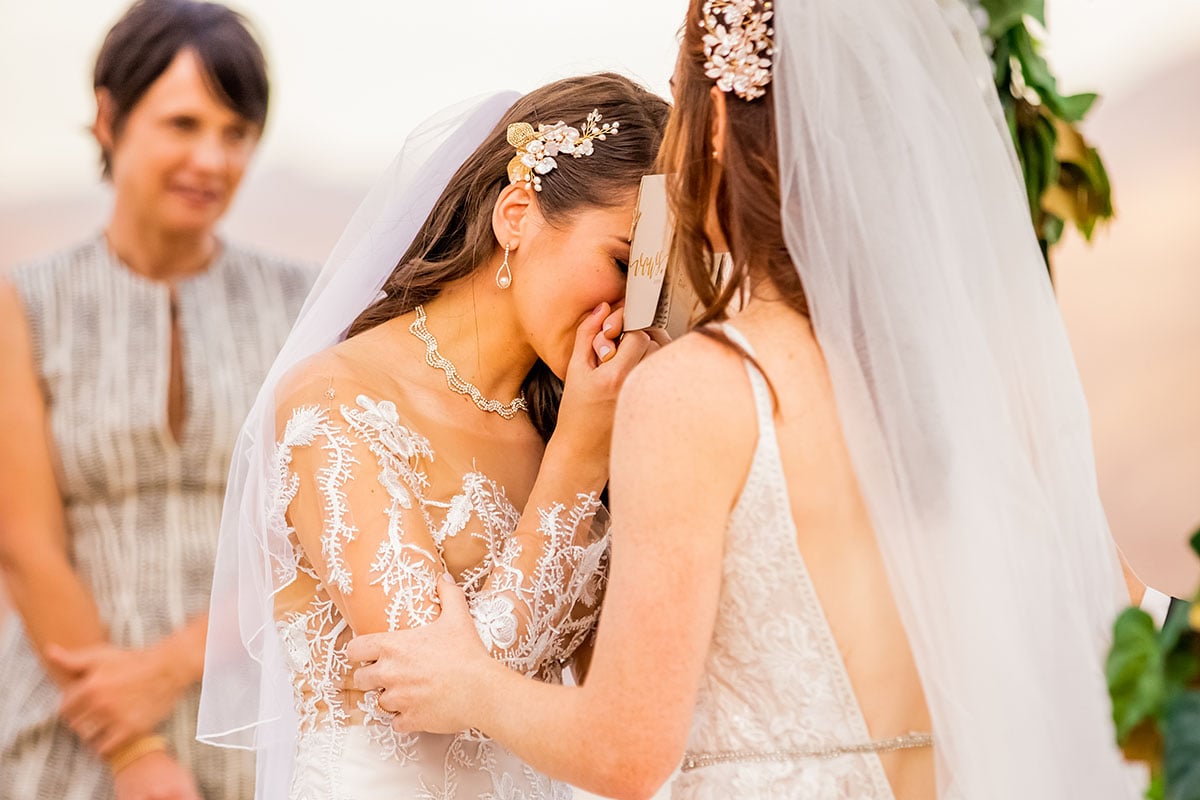 "I've seen a whole lot of wedding ceremonies and, to this day, they still give me goosebumps! Seeing the love in Kayla and Robin's eyes while they received congratulations from everyone they love best was heartwarming. A moment I'll never forget!"

— Crystal, Team Leader at The Retreat

We wish nothing but joy, love, and happiness to Kayla and Robin, and we're so honored to have been part of their special day. Their spirit and love story warmed our hearts, and the beautifully designed wedding truly brought our beloved venue to life.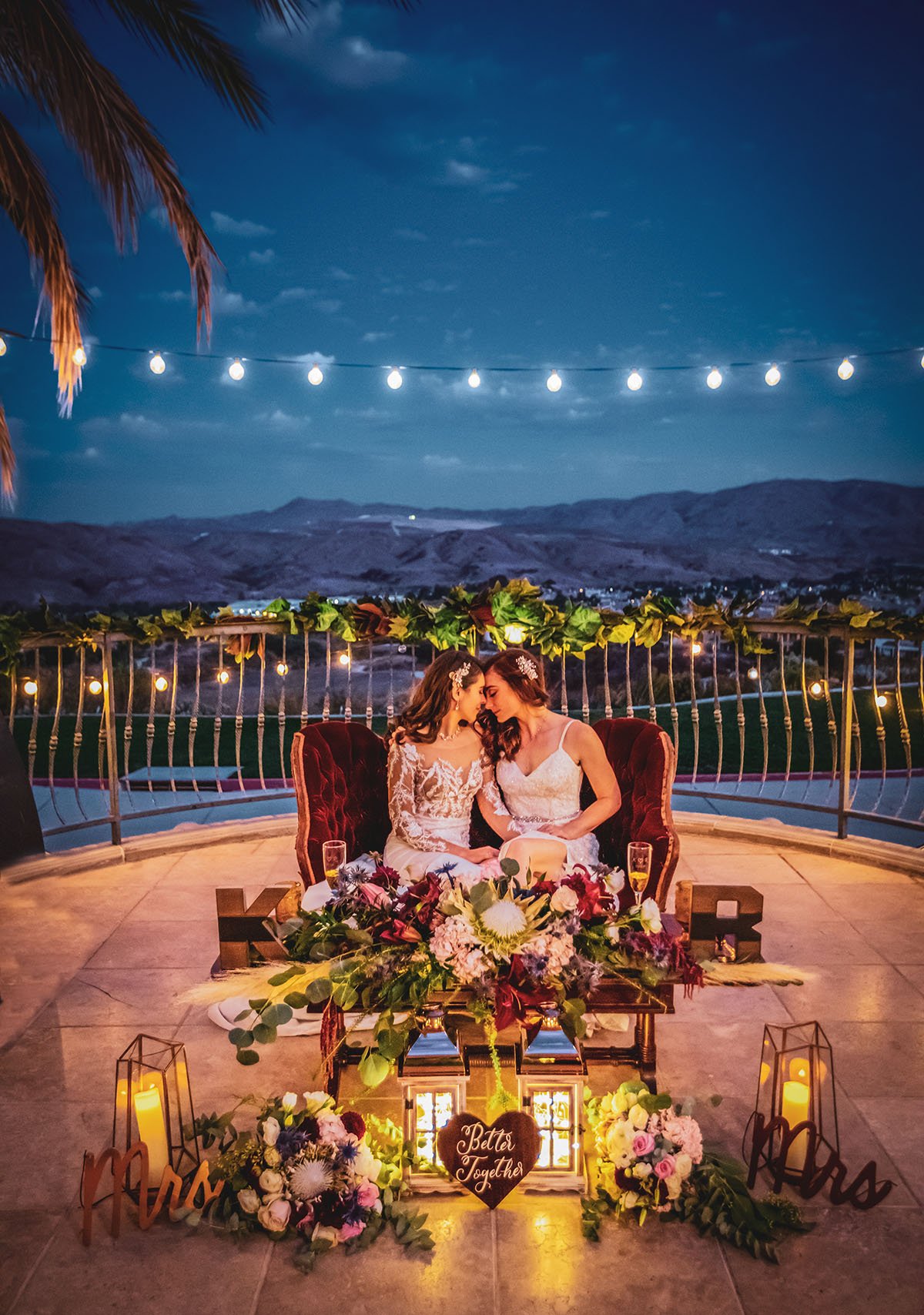 All of the photos featured here were taken by the exceptionally talented team at Beautiful Day Photography.