We're overjoyed to share a #REALWEDDING from one of our newest Arizona venues: Stonebridge Manor. This impressive estate features lush gardens, a sprawling historic manor, cobblestone walkways, and stunning photo opportunities. Today's feature shines the spotlight on Lindsey and Marcos, a handsome couple overflowing with love and joy to share with the world. It was truly an honor to help them bring this sparkly and sophisticated wedding to life. And the pictures? They are absolutely divine. Enjoy . . .
***
Meet The Couple
Lindsey and Marcos got engaged at the peak of a muddy, difficult hike in Maui. Marcos had planned the whole event to celebrate their love in an intimate and romantic manner, full of adventure — what an incredible way to start their journey together!
P.S. - Check out their stunning engagement photos here.
"Marcos and Lindsay are an example of the golden couples that come from online dating. I'm obsessed with these two together, so radiant."
- Brookklyn, Brookklyn Photo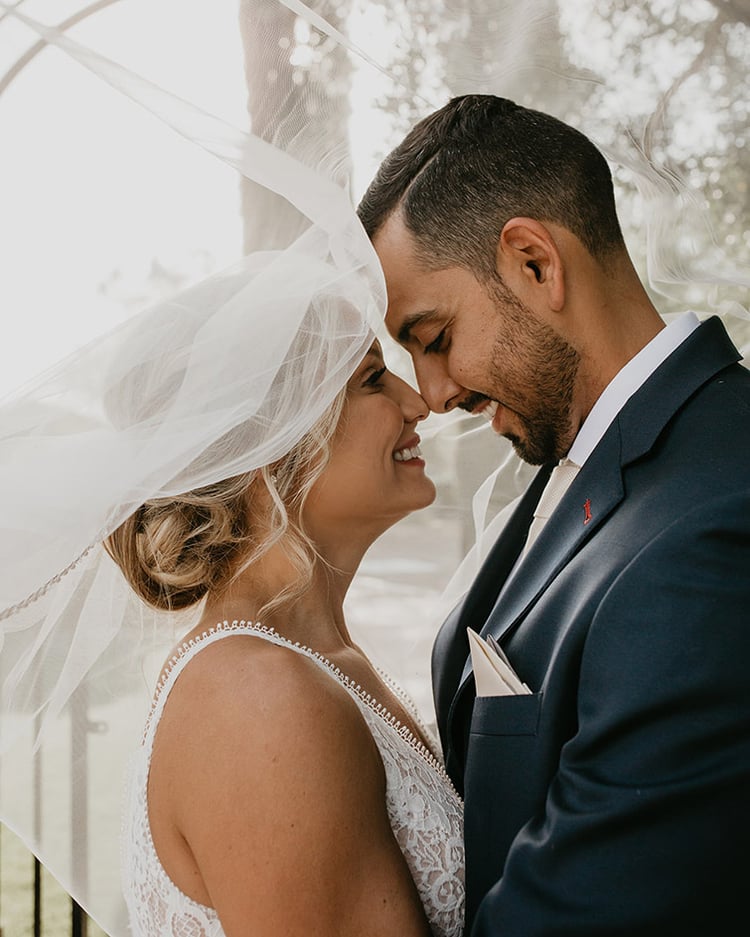 Lindsey & Marcos cocoon together under the billowing veil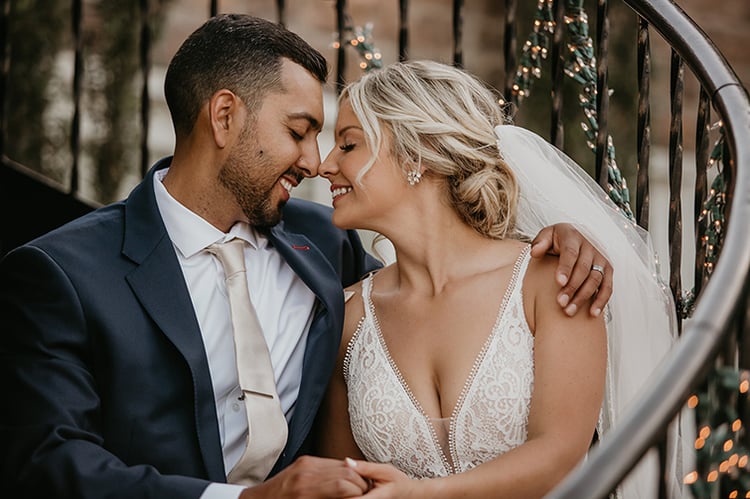 The Spiral Staircase at Stonebridge Manor Is A Favorite Photo Opportunity


Friends & Family
The joyful couple invited their closest friends and family to join in the celebration on this beautiful spring day. The groomsmen were pleasantly rowdy, pumping up the groom with excitement; and the bridesmaids were absolutely glowing.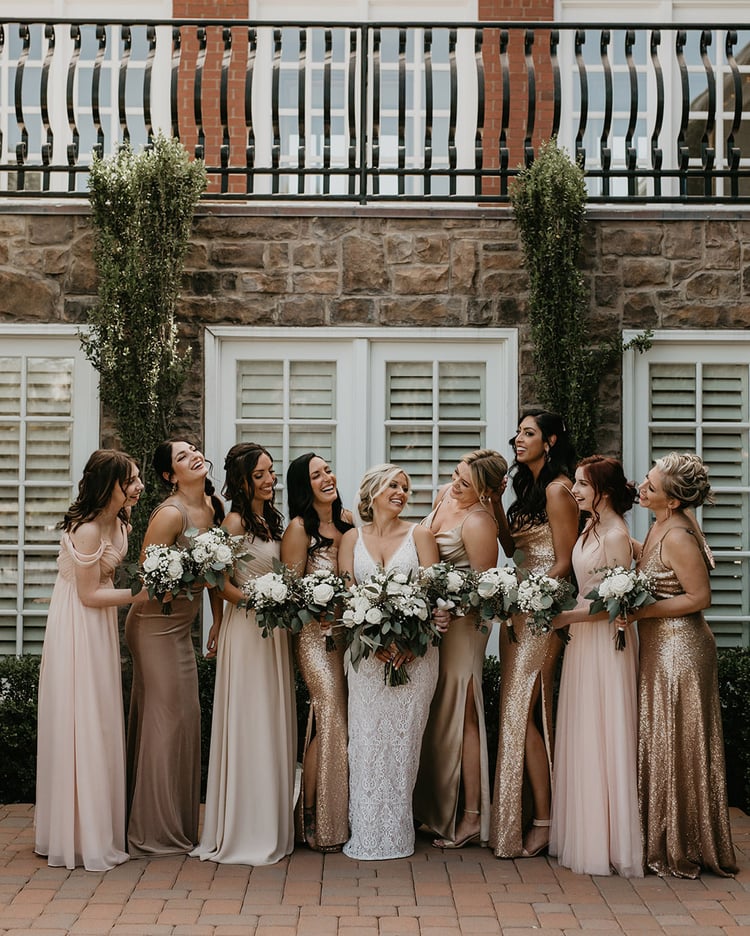 The bridal party sported beautiful mismatched dresses in gold, blush, and beige
These playful jumping photos in front of the manor's pool turned out priceless
The Wedding Ceremony
Classic, natural, heartfelt, sophisticated, romantic — there are so many wonderful ways to describe this garden ceremony. Guests watched with tear-filled eyes as these two exchanged the most loving memories and promises.

"The venuue was jaw-dropping. Stonebridge Manor was the perfect vibe for such a classy couple. Its tall brick architecture and oodles of greenery made a dreamy backdrop for these portraits.
- Brookklyn, Brookklyn Photo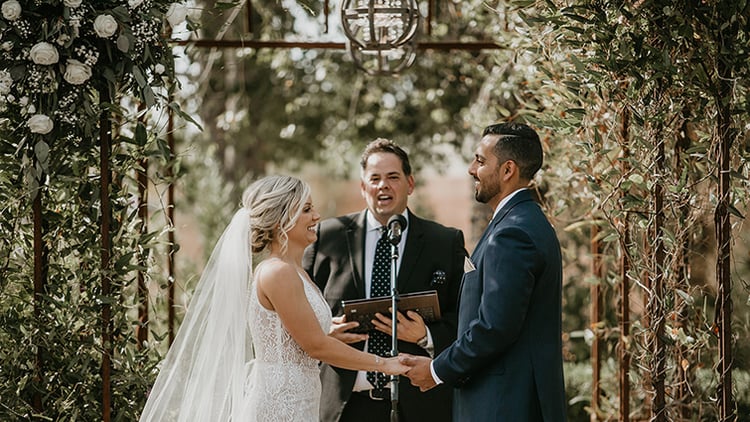 a heartfelt ceremony under the iron arbor decorated with white roses and ivy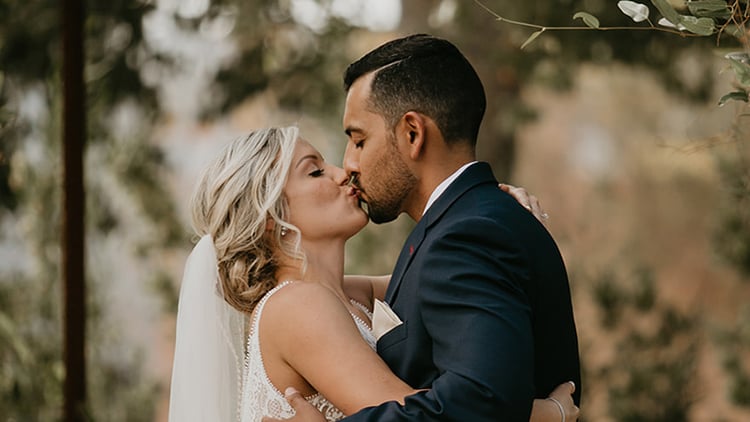 Newlyweds! first kiss between the bride and groom at Stonebridge manor

Golden Hour
Before dinner, photographer Brookklyn took the lovebirds for a quick sunset photo session to take advantage of the gorgeous lighting. From the balcony to the lush gardens to the sparkling pool, the estate grounds are almost as stunning as this beautiful couple.
The balcony area of Stonebridge Manor is such a dreamy backdrop for portraits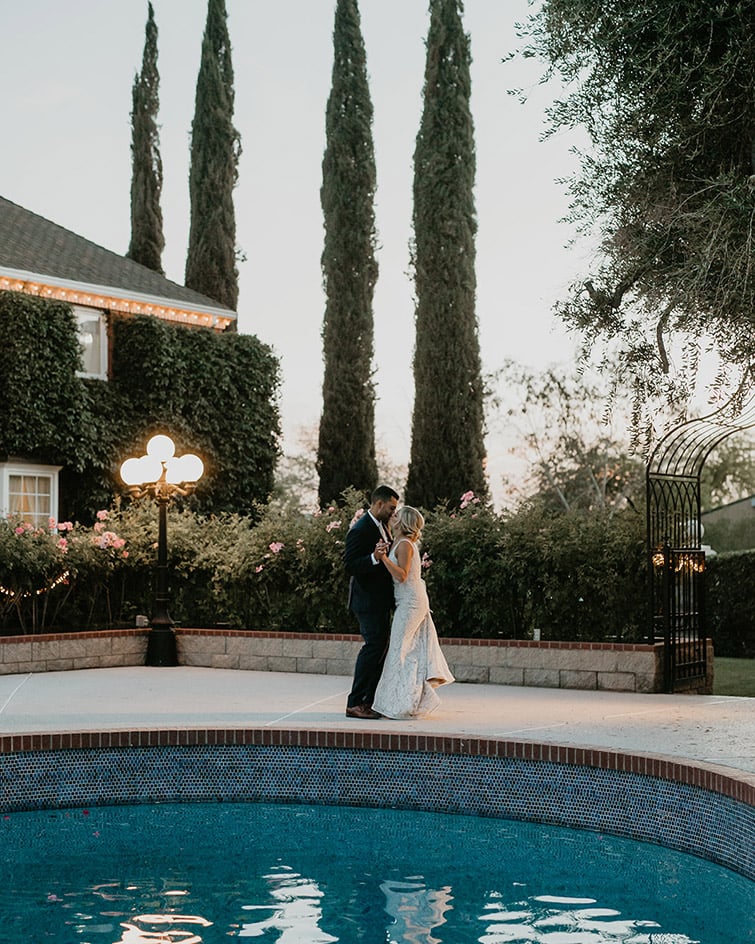 A Romantic poolside first dance at sunset


playful, private moments make for incredible Memories


***


top it all off with Golden accents, twinkle lights, and romantic florals
What a beautiful event! The energy that Lindsey and Marcos brought to the entire process from the venue tour to their special day was absolutely infectious. We're grateful to all of the talented vendors who helped make this day a smashing success!