What does it take to join our wedding crew?

Our Arizona team in February 2020,
Led by Chelsea Taylor (Center), Regional Manager

We may be biased, but we think our Wedgewood Weddings team is made up of the best group of individuals. To able to put together fun events with laser-like precision every day is something few can do.
We're a family at Wedgewood Weddings and when you join our crew, you're immediately welcomed into that family. To show you what we mean, our team shared what they enjoy most about being a part of our crew and talked about their creativeness, desire to help people, bringing joy to people, and the sense of accomplishment they feel as a couple sets out off on their honeymoon.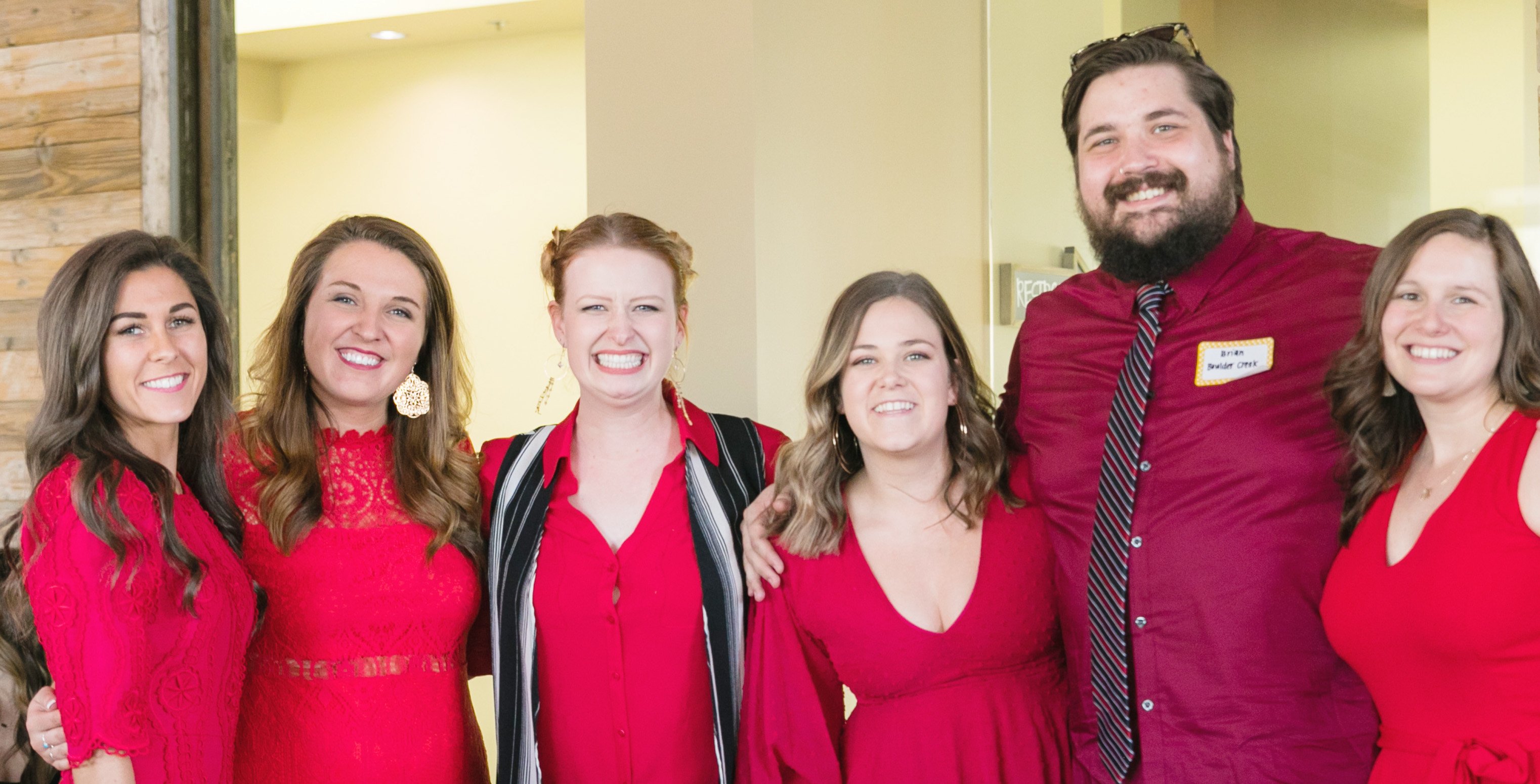 Team Mountain View Ranch, CO.
by Katie Margolis, General Manager

As part of our team of experts, you have to be creative and think quickly on your feet. So many details go into making an event special and unique for every couple so having the ability to come up with inimitable and creative solutions for unexpected challenges comes with the territory of working at Wedgewood Weddings.
Kali, who leads our team at Sequoia Mansion, CA, said that her favorite part of working in the wedding industry is her ability to be creative and come up with solutions:
"Being creative and finding ideas and answers for couples is really great. It could be creating a cool aesthetic for their guest book table or thinking through logistics for the wedding day itself."

Team Brentwood Rise, CA.
Led by Alan Buetow, general manager

In addition to being creative, if you enjoy helping people and being a part of one of the most memorable days of their lives, Wedgewood Weddings may be a good place for you. We are there from the first day of planning up until the last guest leaves at the end of the night to ensure that everything is taken care of on a couples big day.
Britny, our General Manager at Black Forest, CO, said that one of the most fulfilling parts of working with our team is the ability to help people planning one of the most memorable days of their lives:
"I honestly just love helping people. I get such joy from helping clients have the best day of their lives and seeing everything come to fruition."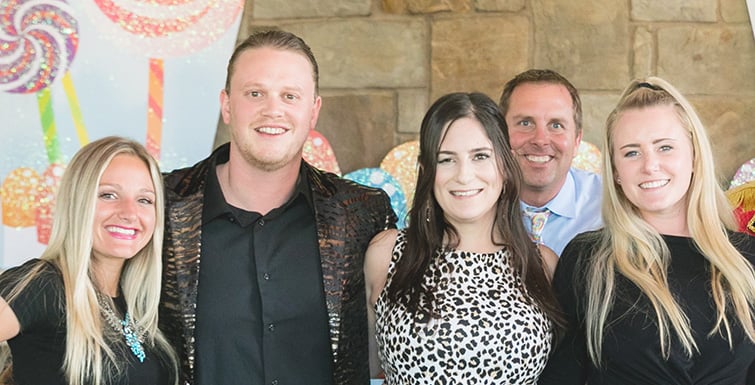 Team San Clemente, CA
Led by Megan Bootz, General Manager

While it certainly isn't a requirement, we encourage everyone to find a job that they love and that fulfills them. We are overjoyed hearing from our team members that Wedgewood Weddings brings them happiness.
When asked what they loved most about working in the wedding industry, our team member Angela, who provides the motivation at Boulder Ridge, CA, said:
"I am able to live & breathe weddings. I go to weddings all the time! I am just obsessed! I work and talk about weddings, come home and watch 'Four Weddings' and 'Say Yes to the Dress,' and then talk to my friends about weddings. Then I get up the next day, even more excited to talk about weddings!"
We think Rachel, team leader at Stonetree Estate said it best when she explained her favorite part of working in the wedding industry:
"Being a part of making dreams come true, is a dream come true!"

Team Boulder Ridge, CA
Led by Angela Owens (far right), General Manager
Celebrating at our annual awards banquet with a fun CANDYLAND theme
***