What does it take to join our wedding crew?

We may be biased, but we think our Wedgewood Weddings team is made up of the best of the best individuals. After all, to able to put together fun events with laser-like precision day after day is something few can do.
We're a family at Wedgewood Weddings and when you join our crew, you're immediately welcomed into that family. To show you what we mean, we asked our team what they enjoy most about being a part of our crew. The most common themes were unsurprisingly creativity, desire to help others, and loving love. Read on to learn more about what it takes to be part of a 5-star rated wedding team.
***

Our Arizona team in February 2020,
Led by Chelsea Taylor (Center), Regional Manager
1. Creativity
To thrive within the Wedgewood Weddings team, it's imperative that you're creative and able to think quickly on your feet. So many details go into making an event special and unique for every couple so having the ability to come up with inimitable and creative solutions for unexpected challenges comes with the territory of working at Wedgewood Weddings.
Kali, who leads our team at Sequoia Mansion, CA, said that her favorite part of working in the wedding industry is her ability to be creative and come up with solutions:
"Being creative and finding ideas and answers for couples is really great. It could be creating a cool aesthetic for their guest book table or thinking through logistics for the wedding day itself."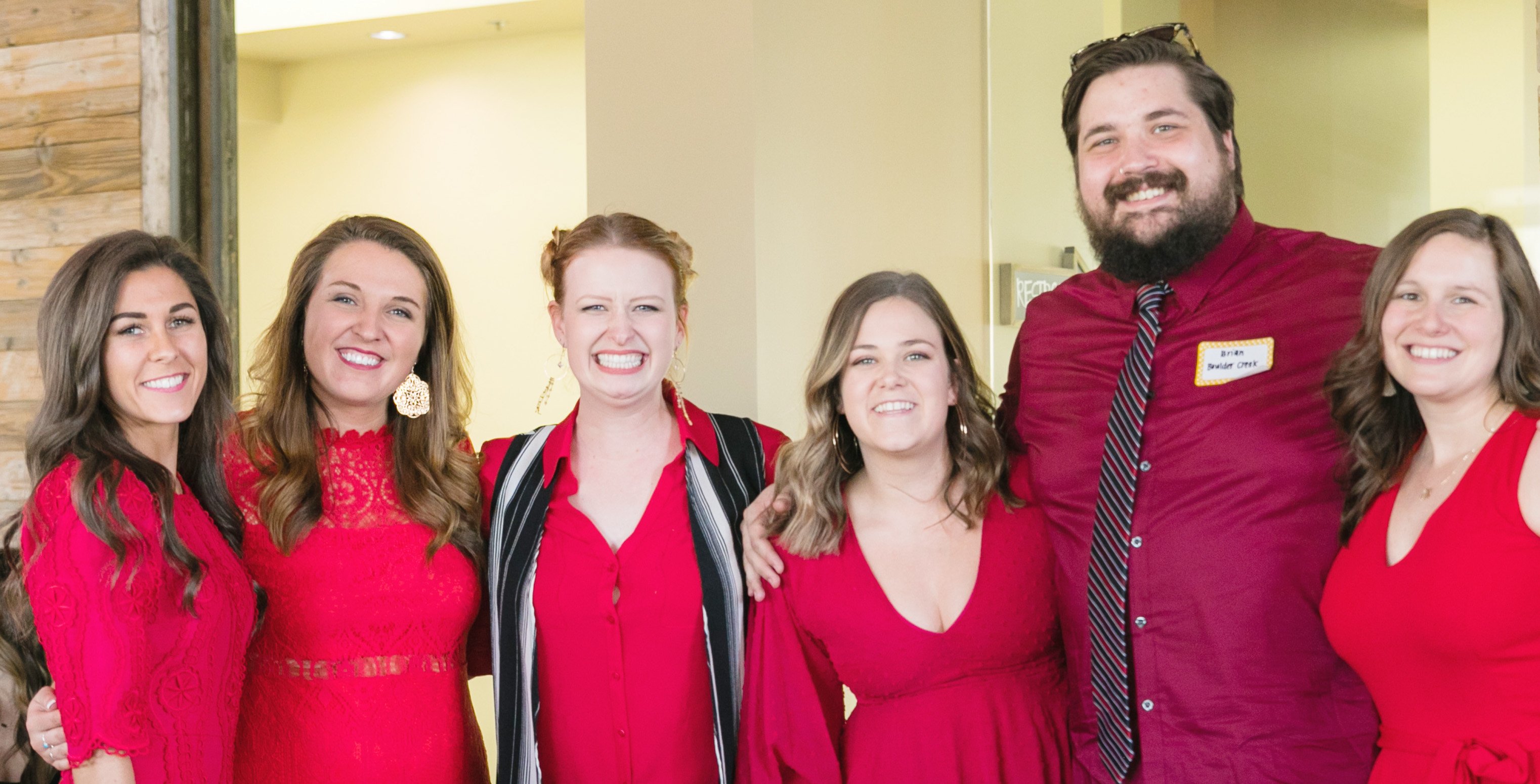 Team Mountain View Ranch, CO.
by Katie Margolis, General Manager
2. Desire to help others
If helping people brings joy to your life, Wedgewood Weddings may be a good place for you. We are there for our customers from the first day of planning up until the last guest leaves at the end of the night to ensure that every detail is handled.
Britny, our General Manager at Black Forest, said that one of the most fulfilling parts of working with our team is the ability to help people planning one of the most memorable days of their lives:
"I honestly just love helping people. I get such joy from helping clients have the best day of their lives and seeing everything come to fruition."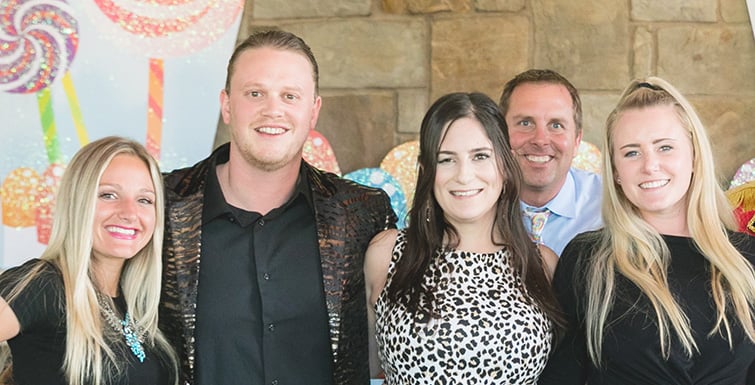 Team San Clemente, CA
Led by Megan Bootz, General Manager
3. Loving Love
While it certainly isn't a requirement, we encourage everyone to find a job that they love and that fulfills them. Around here, that often means loving love, as we truly are in the business of celebrating love.
When asked what they loved most about working in the wedding industry, our team member Angela, who provides the motivation at Boulder Ridge, CA, said:
"I am able to live & breathe weddings. I go to weddings all the time! I am just obsessed! I work and talk about weddings, come home and watch 'Four Weddings' and 'Say Yes to the Dress,' and then talk to my friends about weddings. Then I get up the next day, even more excited to talk about weddings!"

Team Boulder Ridge, CA
Led by Angela Owens (far right), General Manager
Celebrating at our annual awards banquet with a fun CANDYLAND theme
***
If joining the Wedgewood Weddings team has ever been on your wish list, now is the time! We're always in search of talented, motivated, and people-loving individuals who are excited to dive deep into the hospitality industry. Learn more about open positions and our growing team on our careers page.