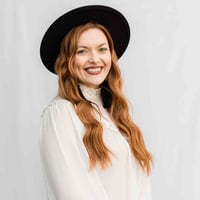 Natalia Magdalena Parys has been part of our team in one way or another since 2015. From Wedding Planner to Catering Manager to Event Expert, Natalia has done it all! She's is a talented and lovely wedding expert, and is even a bride-to-be herself. Our team just adores Natalia–her friendly upbeat energy is contagious. Today, we're sitting down with Natalia to learn why she loves weddings and all about how she met her future husband.
***
Hi Natalia, Have you always wanted to work in weddings?
No, actually! Believe it or not, I always dreamed of becoming an elementary school teacher. I had a plan: become a teacher, get married by 25, and have 2-3 kids by my early 30's. Needless to say, things look a little different than I had planned. I don't have kids (yet), I am in my 30's, I am soon-to-be-married, and most definitely am not a teacher. To be honest, I wouldn't change a thing!
How did you find your way to Wedgewood Weddings?
I joined Wedgewood Weddings in 2015 at the Palm Valley location in West Phoenix. The team there was amazing and I really loved working there. A few years ago, an opportunity to transfer to Ocotillo Oasis opened up and my Regional Manager, Chelsea, encouraged me to go for it. I'm so thankful that Chelsea pushed me out of my comfort zone, otherwise I never would have met the love of my life and future husband!
Congrats on your engagement! We can't wait to celebrate with you!


celebrate with your entire family in this beautiful ballroom | ocotillo oasis, AZ
What do you love most about Wedgewood Weddings?
First and foremost, I love being able to host weddings. I just LOVE weddings! Working with Wedgewood Weddings allows me to do what I love while working in a fun, family atmosphere. While we work in an office most days, this job is so far from the typical office job. Every day is different and we're all a family here! I love that part the most–it makes coming to work every day more enjoyable.
Tell us more about working with your colleagues. Does anyone stand out?
I've genuinely loved everyone that I've had the chance to work with! If I had to choose two people who've had the most impact on my daily experience, they would be Rosemary Philips and Chelsea Taylor. It's not every day that you get to work with your best friends, but I'm so grateful that I do! Their constant support and mentoring is everything to me.
What's the most memorable event you've ever worked?
Bill and Brenda Mertens got married in October of 2018, and it's a wedding that I'll never forget! They came to us with such a special love story (I cried during that first appointment as they shared their story) and wanted to get married in just 8 weeks. The event was incredibly emotional–I just knew that I was meant to meet them and be part of their special day. It was no surprise when their daughter came to work for our team a year later!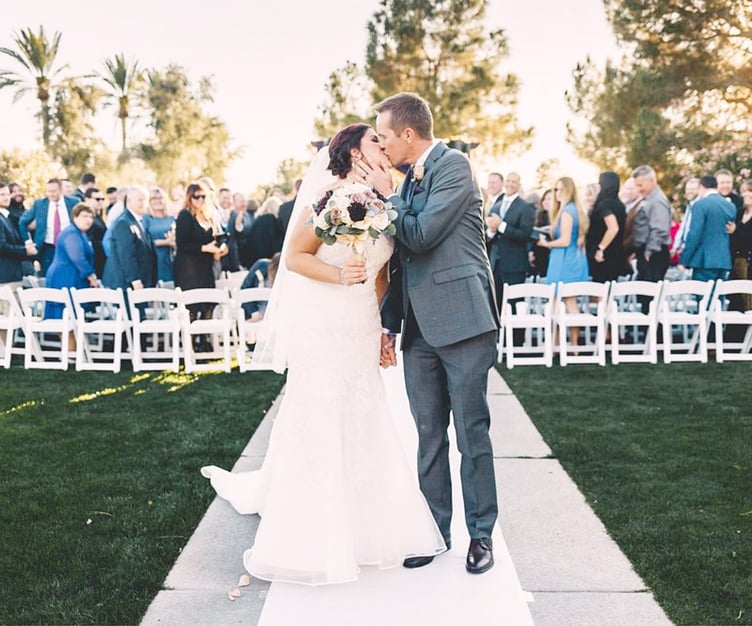 mr. and mrs. after a joyful wedding ceremony at ocotillo oasis, az


It's no secret that you love weddings. What do you love the most?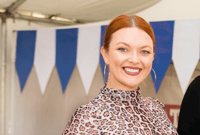 There are SO MANY things to love when your job is to celebrate love.
As a huge people person, working closely with couples is incredibly fulfilling. Being able to make someone's day, either as part of the planning process or on their wedding day, is everything to me.
I love watching couples walk down the aisle and watching the expression on their other half as they see their person for the first time on their wedding day. 5 years later, and it still gets me every time!


How do you spend your time outside of work?
When I'm not planning weddings (mine or otherwise), I love to stay active. I love spin and weight lifting–all the squats! I am also a pretty good cook, although most people don't know that about me.


Will you tell us a secret?
I was born in Poland - ok, it's not really a secret but it's definitely a fact most people don't know!


Natalia (far left) with some of her wonderful arizona colleagues

What are your favorite Wedgewood Weddings' menu items?
Definitely the charred lemon chicken piccata–yum! The bacon-wrapped wild scallops are incredible too! Honestly, all of our food is excellent; it's hard to choose just one favorite.


What's your favorite piece of expert wedding advice?
Don't sweat the small stuff! That should be every couple's mantra during the wedding planning process. It's simple but so so true.
Thanks Natalia - This has been so fun!
***
Natalia will make sure your special day is everything you've always dreamed of–and will probably cry during your first look! When you plan a beautiful Arizona wedding, you can feel comfortable knowing that you're hiring an iron-clad team of wedding experts that love what they do and love working with one another. It's a win-win all around! For more details about the stunning Ocotillo Oasis in Chandler, AZ–click here.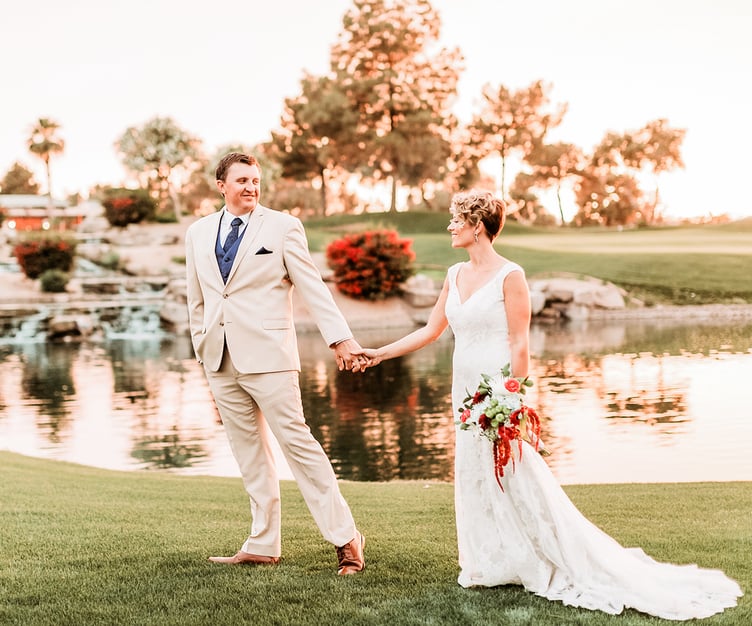 a perfect golden sunset photo session at ocotillo oasis, AZ