Start Your Happily Ever After at our newest venue Tapestry House in Northern Colorado!
Located just west of Fort Collins in the small town of LaPorte, Tapestry House by Wedgewood Weddings provides a unique, historic setting for your beautiful Colorado wedding.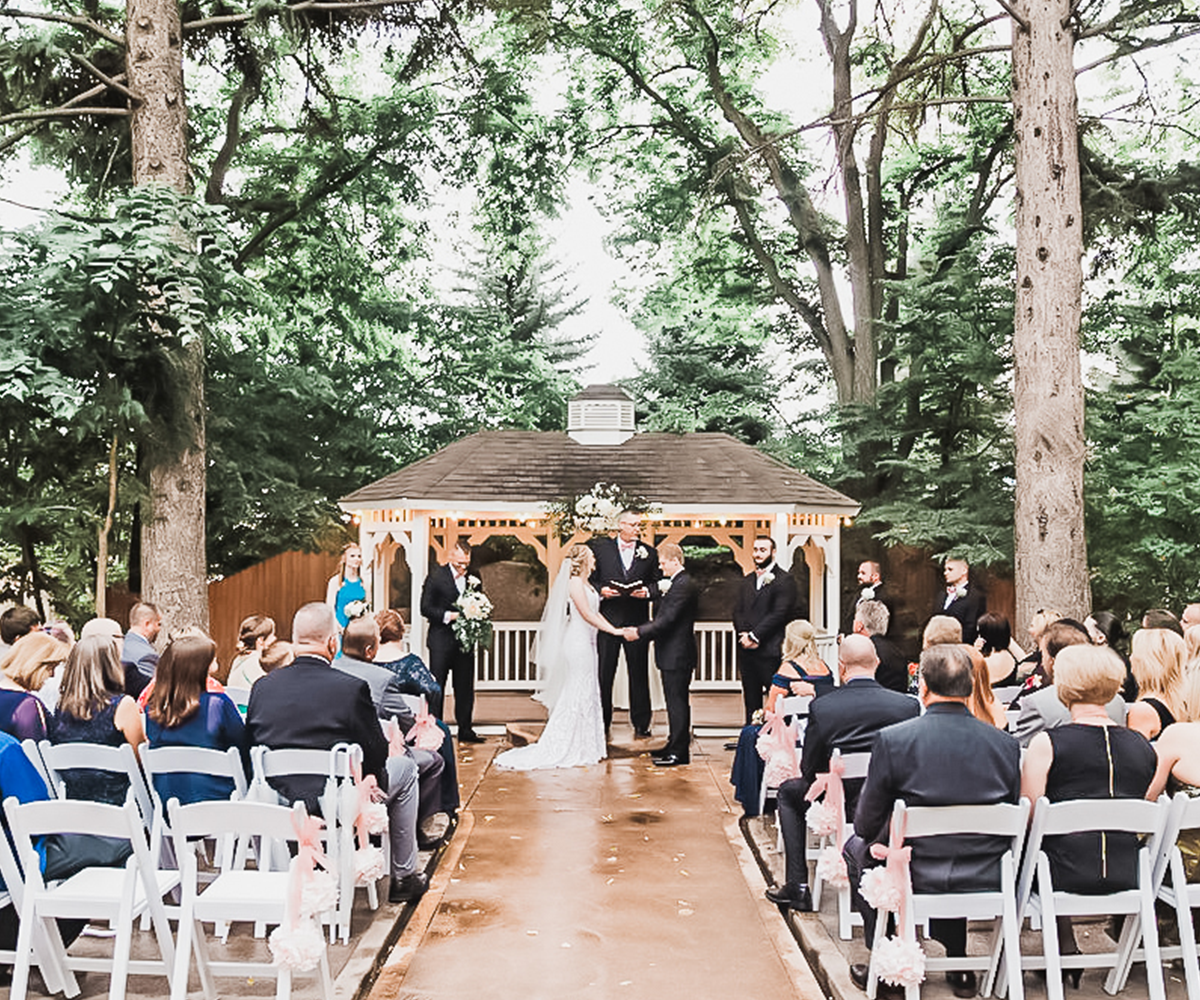 Tapestry House was originally built in 1890, but sadly deteriorated over time. The charming manor that now rests among the property's 40 majestic, century-old trees is a remarkable reproduction built by hand in 2002 from salvaged pieces of the original house. It was crafted in the Queen Anne Victorian "painted lady" style of the first Tapestry House, sparkling with six complementary colors of paint and featuring a steeply pitched gable roof. With rich interior details and a stately wooden staircase, the home is beautiful inside and out—a perfect backdrop for wedding pictures.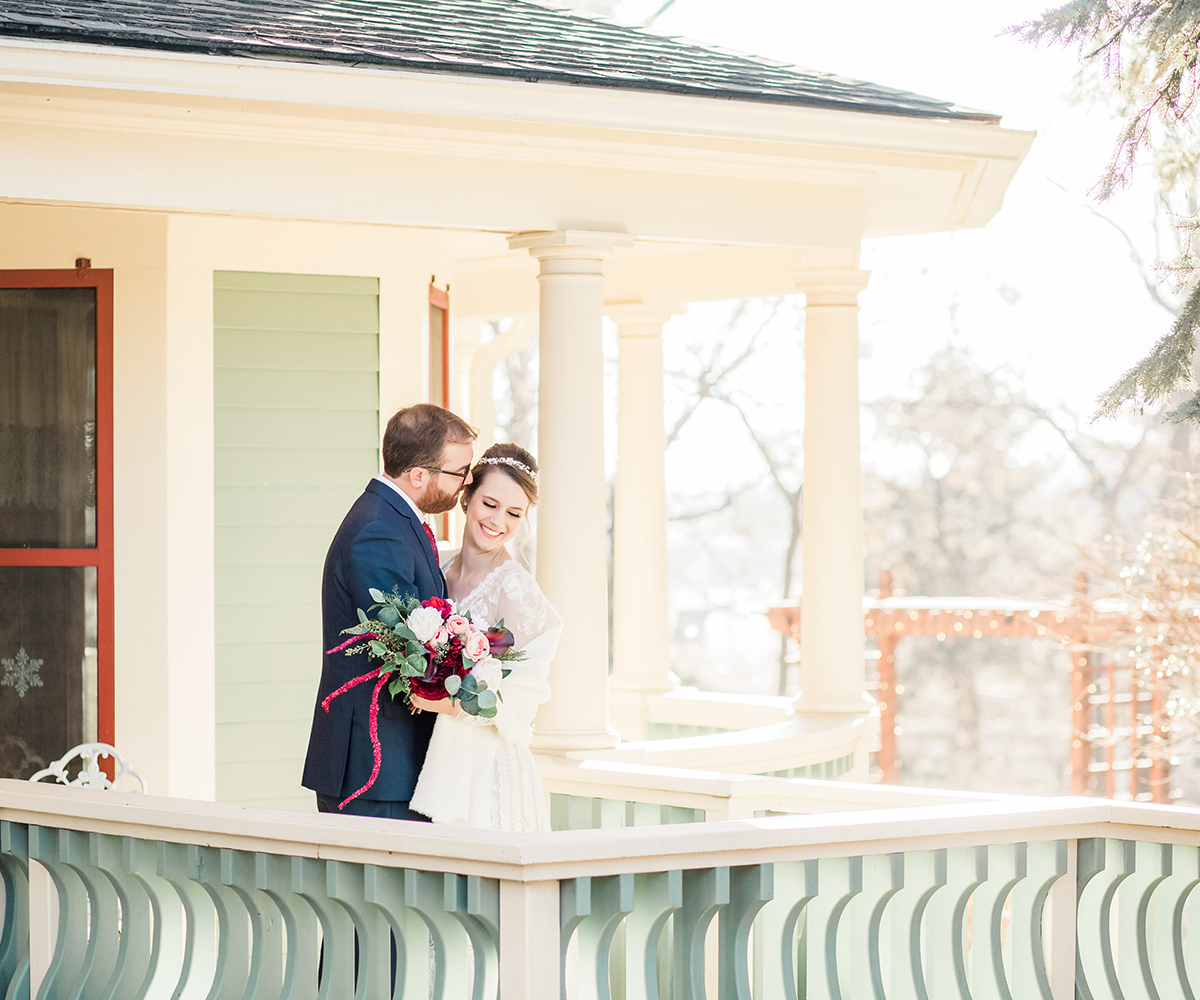 Behind the house, a garden filled with lilac and honeysuckle provides a gorgeous ceremony site. You'll have time to savor the moment and stun your guests as you walk out of the house from the veranda, through an archway and down the aisle toward the gazebo. After the ceremony, a separate reception pavilion offers a dining area that can either be enclosed or opened to the large, covered terrace.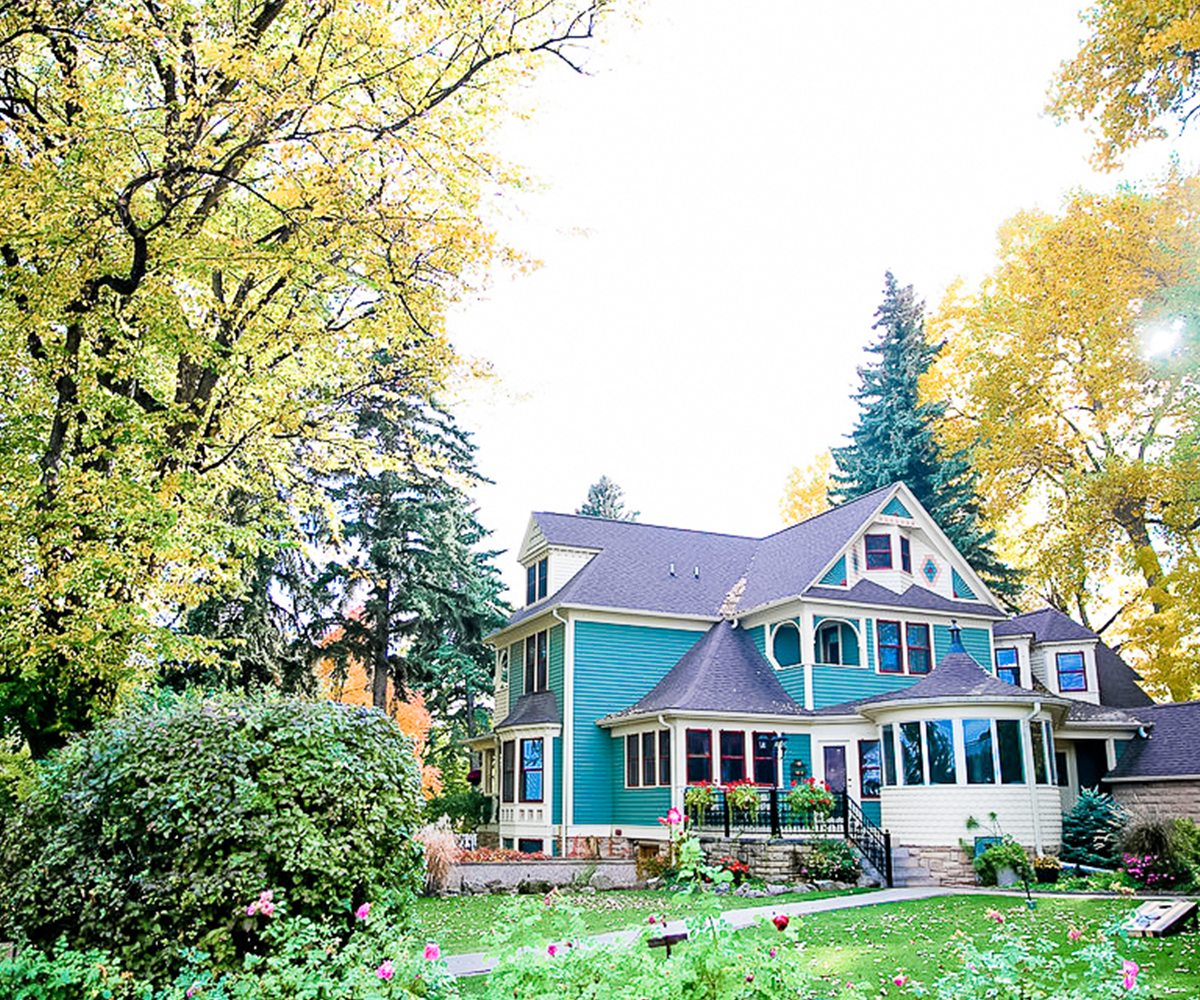 Tapestry House by Wedgewood Weddings is an ideal venue year round. Lush green grounds offer a picturesque setting in the warmer months and, during the colder part of the year, snow-covered lawns make for a perfect winter-wonderland wedding.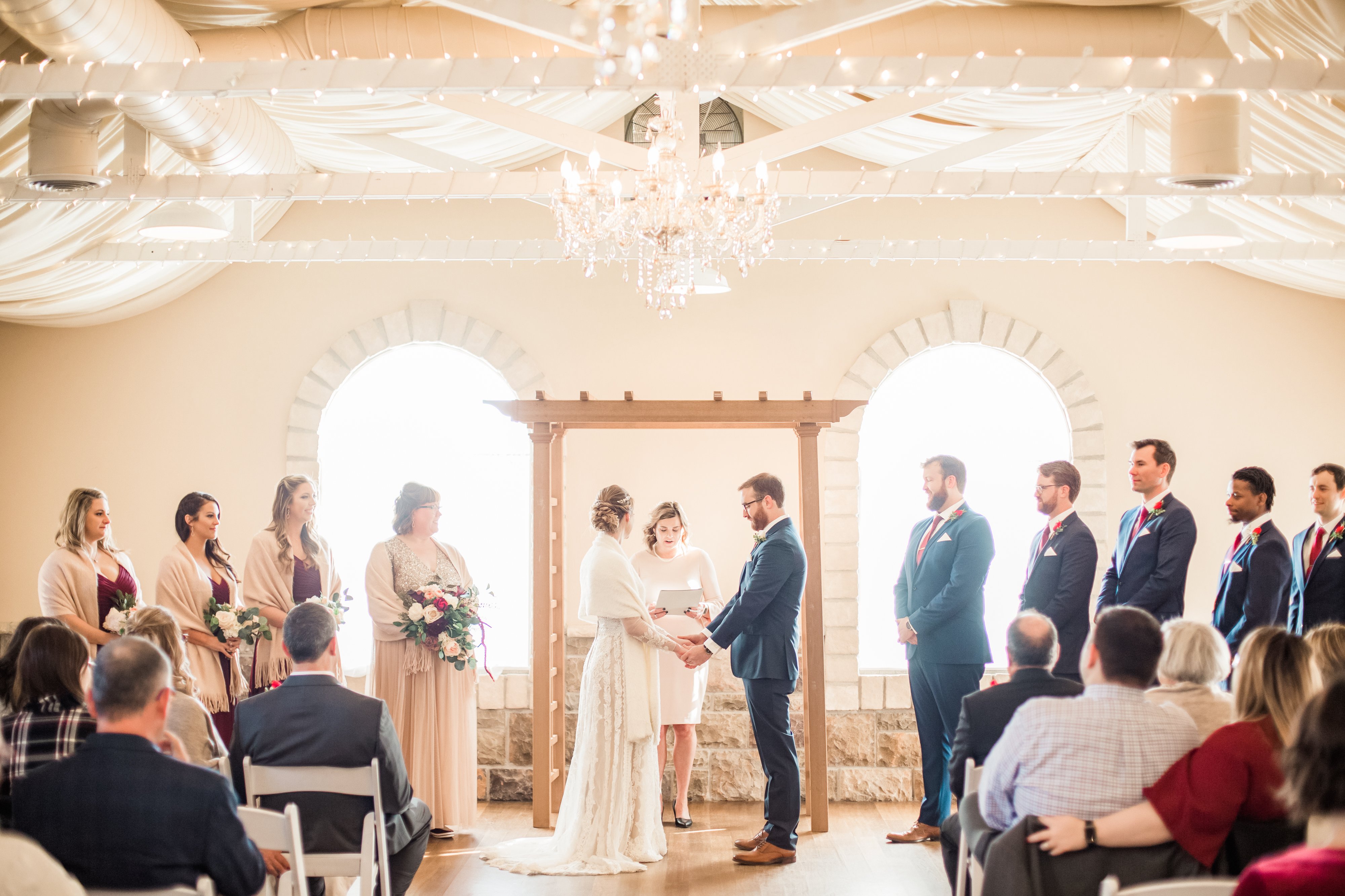 – Capacity: 225
– Queen Anne Victorian-style manor
– Gorgeous garden with gazebo
– Indoor pavilion with covered outdoor terrace for receptions
– Bridal suite and groom's room at opposite ends of house
– Six guest rooms included in every package
– Stunning indoor and outdoor photo opportunities
– Beautiful venue year-round
Contact us to book your big day at Tapestry House by Wedgewood Weddings.