How to Stay Organized as You Plan Your Wedding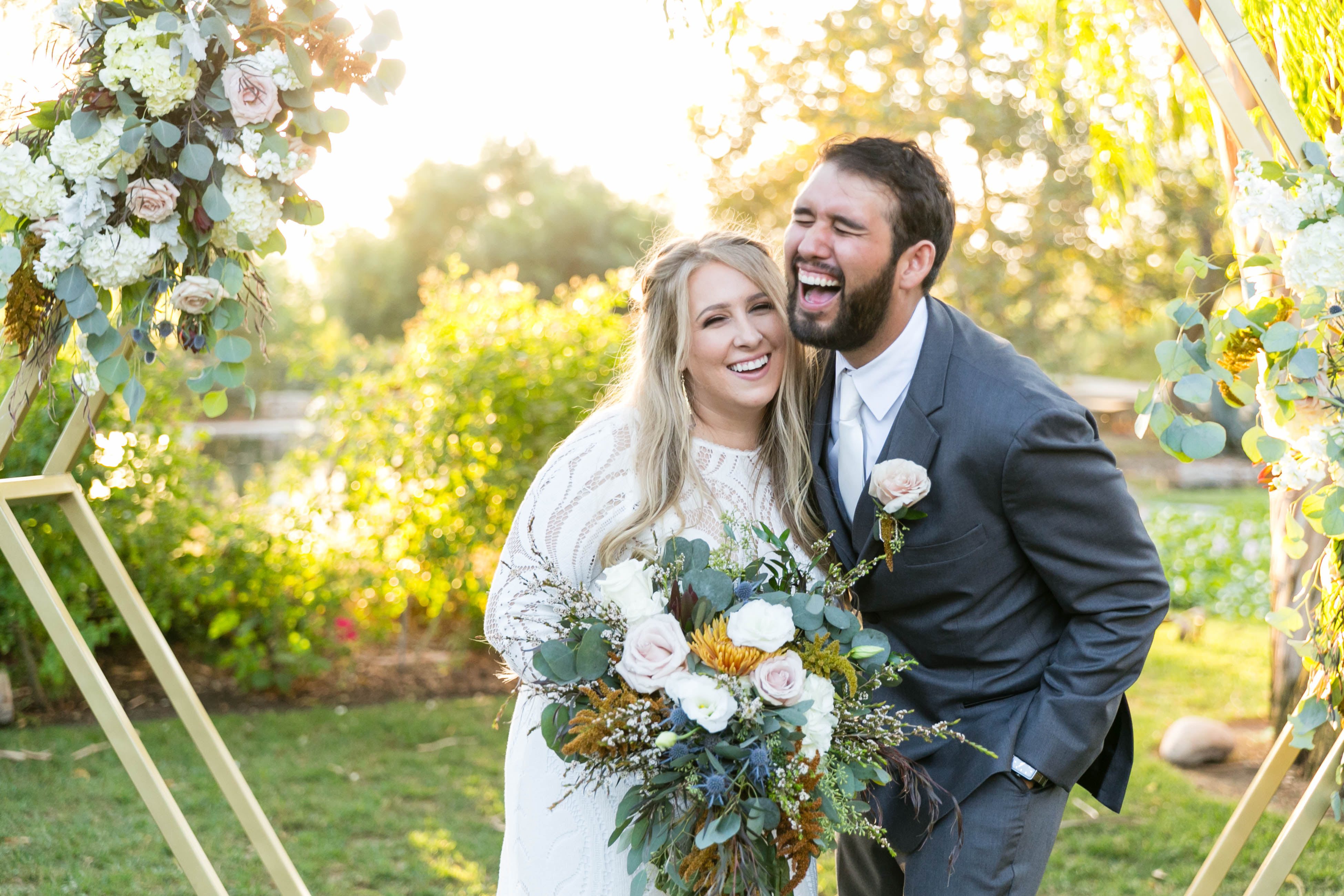 Your Insider's Guide to Making Wedding Planning Easy
It's probably no surprise to you by now that there are A LOT of details to coordinate and track during your wedding planning. Considering you have a full-time life and other things to manage from day-to-day, it can get overwhelming to not only plan, but stay organized through the thick of it! We'll let you in on a little secret: the more organized you are, the less stressed you'll be.
If you've booked with Wedgewood Weddings, your planning is already going to be easier, thanks to your all-inclusive package and wedding concierge team! Along with that, you can use our insider guide which will help you stay organized.
Create a Wedding Email
First, create a wedding-specific email address. Something like 'your name + fiancé's name + wedding + year@ .com' will be perfect. For example: JuliaAndMannySilva2016@gmail.com would work great. You can expect to receive a good amount of emails throughout your planning, so it helps to have them piling up somewhere other than your standard inbox.
We also suggest you and your significant other either take turns checking the inbox or nominate someone so nothing gets missed. You know yourselves, so be realistic: if you know your SO can't check emails from 9-5 then divide up the day.
The Ultimate Wedding Checklist & Budget Spreadsheet
Lucky for you, we've formatted our very own ultimate checklist and ultimate budget spreadsheet! These babies will quickly become your best friend throughout the duration of your wedding planning. You may as well make them Maid of Honor.
The key to staying organized is to have everything in written format. Attempting to store every tiny detail in your head can only lead to getting majorly overwhelmed or making mistakes. Dedicate yourself to using the checklist regularly and you'll find that this whole wedding-planning thing isn't as bad as it seems!
Use Google Docs & Sheets
It's extremely useful to have all your most important documents uploaded in Google Docs and Google Sheets - from your guest list, to your to-do-list, to your budget spreadsheet. The ability to edit these documents from anywhere will be your ultimate superpower in staying organized. Share them with the other important people in your planning process too (fiancé, mom, wedding planner) to keep everyone up-to-date and on the same page!
We highly suggest downloading Google Docs and Google Sheets on your phone too so that you can access your documents from anywhere and make changes on the fly!
Use Your Wedding Guide
At Wedgewood Weddings, we give you a detailed wedding planning binder when you book! We've worked hard to make it incredibly helpful so you and your wedding planning team are on the same page. It's packed with everything you need and breaks everything down so you can tackle it step by step.
Break Down Wedding Planning Into Manageable Steps
The best thing you can do to prevent yourself from getting overwhelmed is to break down the entire planning process. Rather than looking at a giant to-do list every day, remind yourself to only focus on a few things at a time. Maybe one month your goals can be to select bridesmaid dresses, decide on a wedding favor, and nail down a cake flavor. Then the next month, you can move on to different tasks. Take a look at our Wedding Timeline for more guidance about when to tackle each step.
"It's fun to boil down what seems to be an overwhelming task list into manageable chunks for busy couples. So often, one of the couple will feel completely stressed out which in turn is stressing out their fiancé, and it makes me feel amazing to be able to alleviate their stress. My top tip is to ask for help before you start to feel frazzled. We're all here to help!"
Courtney, ValSerVenience Director, Wedgewood Weddings Ken Caryl
"I've been planning weddings since 2013 and must have helped over 600 couples by now. The same pitfalls always crop up: guest lists and table planning - I definitely advise tackling these early. Even better, hand the seating chart over to someone in your wedding party to work on. It's always easier to see what has to change if someone else has started you off."
Dominique, ValSerVenience Director, Wedgewood Weddings Brittany Hill
"It's amazing to meet couples who are raring to go with their Wedgewood Weddings guide. You can tell they find it really satisfying to check off the boxes. It's also fun meeting the chilled-out couples who feel that everything will get done … some time. In the end they're always right - it all comes together on the day :)"
Rosemary, General Manager, Wedgewood Weddings Palm Valley