Emma and Austin sweetly declared 'I do' on August 29, 2020 in Colorado. These BFFs were determined to make their wedding happen and it was the pinnacle of their year! We were so honored to stand by their side throughout this entire process.
***
"The best thing about my wedding was definitely marrying my best friend! And the opportunity to have our closest friends & family members there to celebrate with us, despite the pandemic."


The Wedding Party Wearing the Latest Fashion Accessory of 2020 - The Mask
From initial planning to the big celebration, a wedding is a whirlwind of happy emotions. The couple grinned as they told us choosing one favorite memory from their event is impossible. For Emma and Austin, their wedding at Ken Caryl Vista by Wedgewood Weddings was full of so many highs, starting with their first introduction to the venue and team. The couple was thrilled with the planning process, especially food tasting during the venue open house. The open house is hosted at Ken Caryl Vista and showcases some of the best go-to vendors, along with delicious samplings from our Wedgewood Weddings menu. Of course, with all of this excitement, Emma and Austin would still claim that seeing their dream wedding day come to life was the best memory made from the whole experience.


"If I could offer advice to couples planning their wedding now, it would be to be patient & keep an open mind! Something will probably go wrong, but your day will be perfect regardless!"


In addition to the amazing food they selected, Emma and Austin were so glad that they opted for the s'mores bar and the Untamed Smiles photo booth. These little extra enhancements gave the guests something to enjoy and were memorable for everyone. Every wedding we host has a dedicated on-the-day Wedding Coordinator to guide the planning process and to ensure the logistics are taken care of. For Emma and Austin, their coordinator Morgan far surpassed their expectations and made them both feel special throughout the entire process. Morgan did such a fabulous job, they named her as their favorite part of the day!
"Morgan was such a delight during the entire wedding process. She was always friendly and fun and made our day feel so special!"


As for their guests, Emma and Austin's loved ones enjoyed the food and music the best! From the Mac & Cheese Croquettes and Bacon Wrapped Wild Scallops for appetizers to the Charred Lemon Chicken Piccata and Five Cheese Tortellini Pesto Parmesan. All of this was completed with an evening of dancing to DJ Maestro.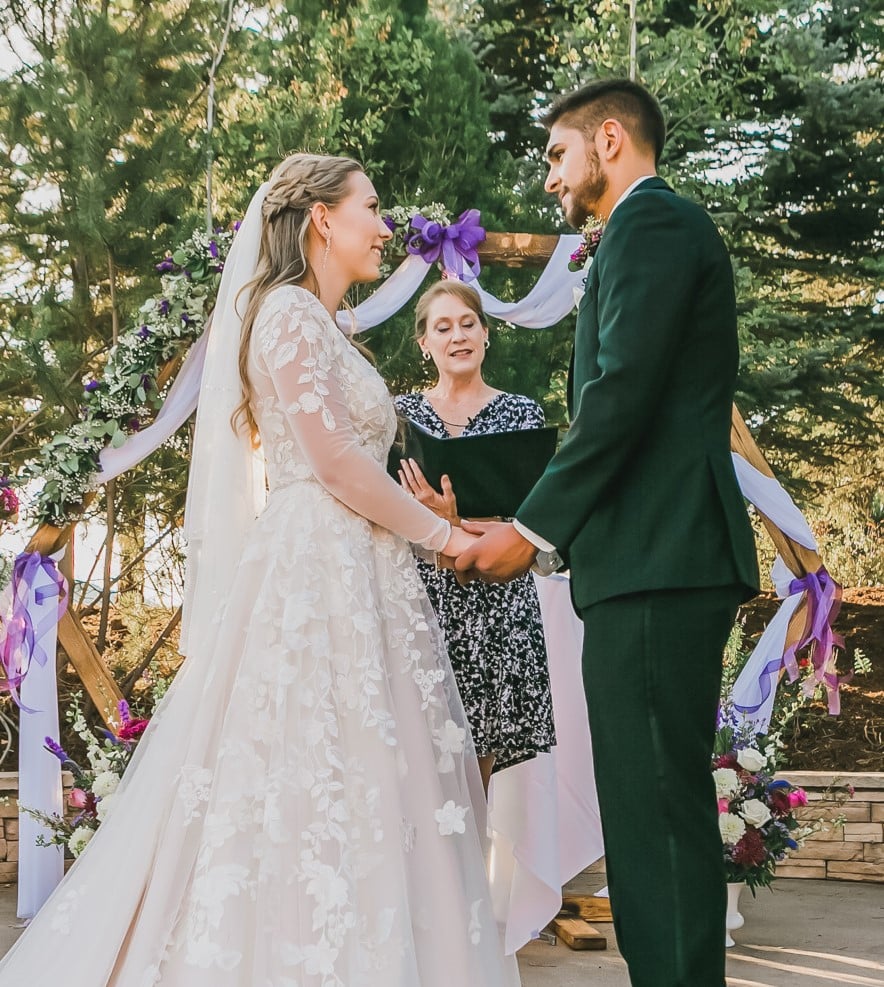 Hand in Hand as They Tie The Knot at Ken Caryl Vista's Outdoor Ceremony Site
All in all, Emma and Austin were overjoyed with their decision to book with Wedgewood Weddings, and ecstatic with the results of their wedding album. Alison MacLean Classic Photography did a spectacular job capturing the pure love of the two. Regardless of celebrating their wedding during 2020 and having to plan around a worldwide pandemic, when their day finally arrived, any concern or stress vanished.
"All of the staff had masks and gloves. The venue was very much set up so people could social distance as they pleased."


After Emma and Austin tied the knot and celebrated with their loved ones, they were absolutely thrilled with the outcome–not to mention enjoying the married life!
"It feels like absolute bliss. A perfect mixture of happiness, relief, and love!"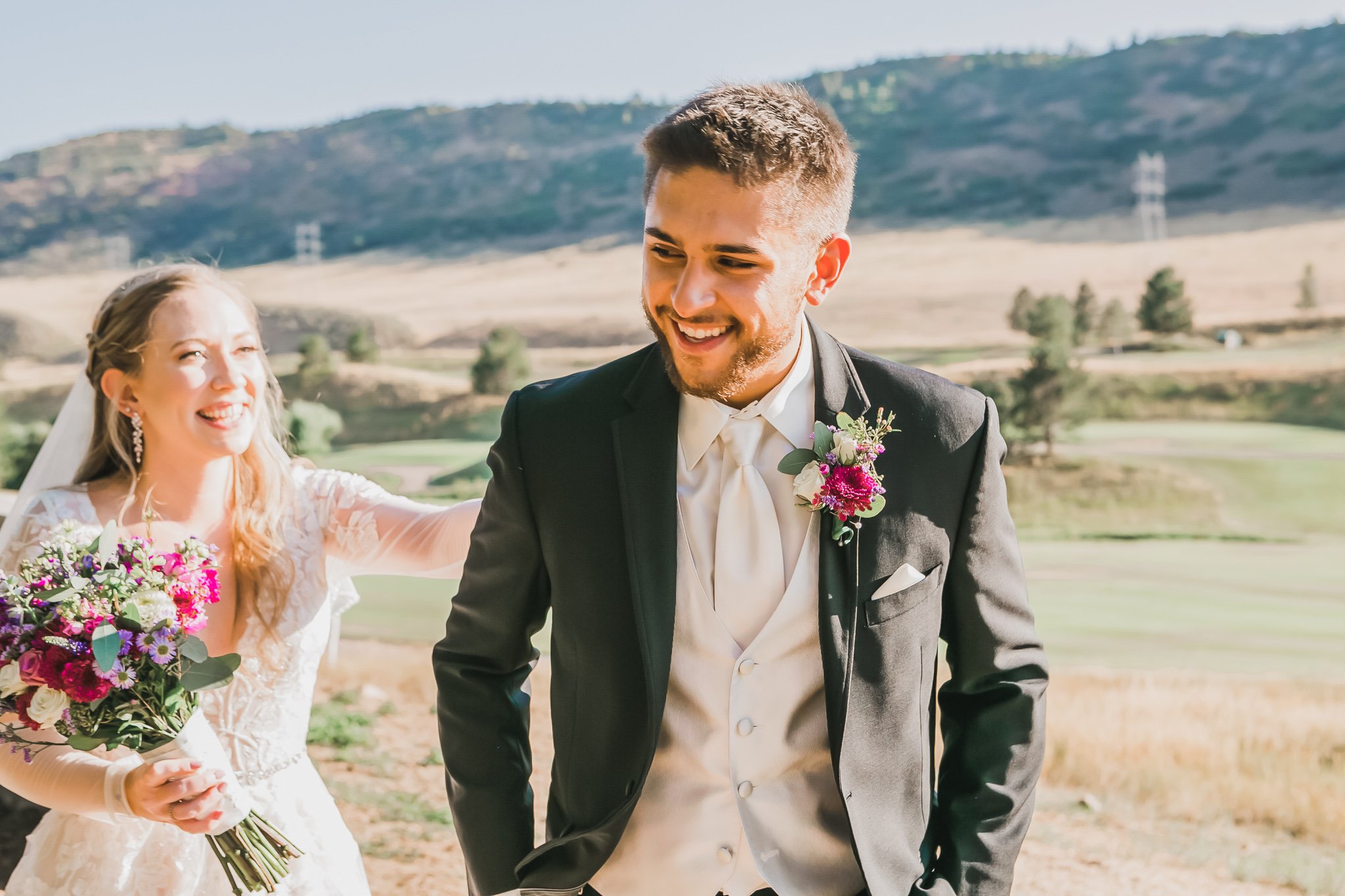 ***
If the year 2020 has gifted one virtue, it would be patience, and that is exactly what Emma and Austin learned during their glorious wedding.