4 min read
Extra Colorful OC Wedding Ideas
Wedgewood Weddings & Events Mar 28, 2021 5:02:00 PM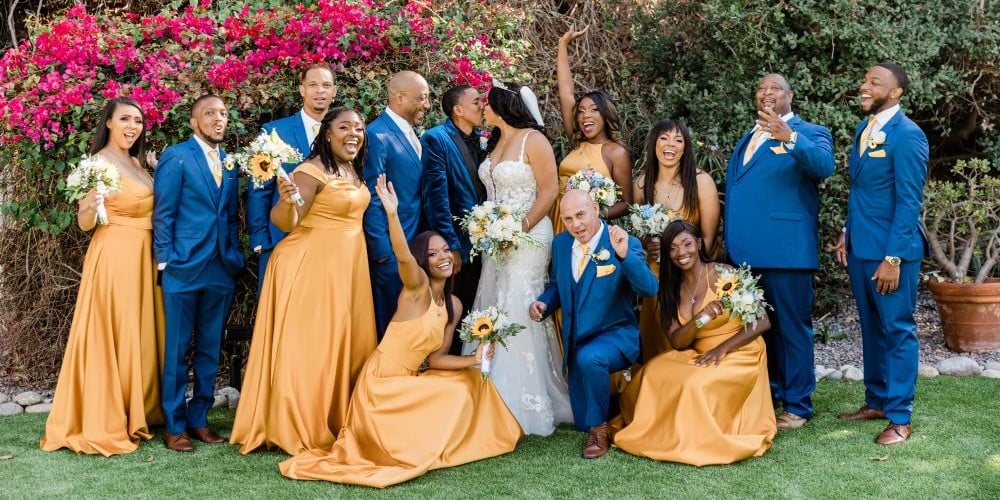 Your color palette plays a key role in setting the tone for your entire wedding. It can express your personality and communicate your unique love story. Now, neutral palettes are classic for a reason, but bringing out the color? That's a sure way to make your big day stand out. So if you're mulling over the idea of throwing a colorful wedding, consider this your sign to do so!


Reasons The OC is Ideal for Bright, Colorful Weddings
You can definitely throw a fearlessly colorful wedding in Orange County. Located on Southern California's sun-kissed coast, Orange County is a wonderful place to host your colorful wedding. From the rolling hills of Irvine to the awe-inspiring beaches along the Pacific, this county offers a variety of idyllic settings for you to explore. Here are five reasons why you should consider taking your celebrations to Orange County:
1. Incredible weather year-round
The average temperature in Orange County is a balmy 70 degrees, making it a terrific location for an outdoor ceremony at any time of year. With the ideal mix of sunshine and refreshing breezes, your wedding day will be absolutely dreamy.
2. Vibrant culture
Orange County is home to a vibrant art and entertainment scene. So if you're looking for inspiration, just take a look around! From the murals and street art in downtown Santa Ana to the botanical gardens in Fullerton, you'll find plenty to get your creative juices flowing.
3. Breathtaking scenery
From the wildflowers that bloom in springtime to the golden grasses that blanket hillsides during fall, Orange County has some of the most picturesque scenery in the country. The iconic beaches along the Pacific Coast can provide a stunning backdrop for your ceremony, while the inland hills and canyons are ideal for a romantic portrait session.
4. A wide variety of accommodations and activities
Out-of-town guests will have plenty of options for accommodations and entertainment. With world-class hotels, spas, golf courses, theme parks, and more, your guests will have a great time in Southern California.
5. Stunning wedding venues
From beachside venues to hilltop vistas, Orange County has some of the most incredible wedding venues around. Whether you'd like an intimate garden soiree or a grand seaside ballroom, you're bound to find a venue that speaks to you and your partner. Here are some beautiful Orange County venues hand-picked by our experts at Wedgewood Weddings:


The Mediterranean-style architecture and gardens of Aliso Viejo are ideal for colorful celebrations. With its sweeping views of the rolling greens and Saddleback Mountain, this is a great place to host a show-stopping wedding. The venue features multiple ceremony sites that will look wonderful with any style of wedding decor, so you can bring as much color as you want!
The venue also features a grandiose outdoor stone fireplace that adds a unique touch. In the reception hall, large picture windows and exposed beams create an upscale atmosphere. Guests will also love the picturesque covered patio, with its spacious lounge area, fire pits, and bistro lighting.

With its stately chandeliers, spacious patio, and light-wrapped mature trees, University Club's elegant atmosphere will wow your guests. You'll also love the privacy and intimacy of the venue's private garden area. It's just right for an outdoor ceremony!
Whether you want to add a hint of color with soft pastels or go all out with vibrant hues, the University Club can set the stage for your special day. In fact, it's designed to make it easy for you to add your personal touch! With clean and crisp white walls and neutral furniture, you can let your creativity run wild. And because of its large picture windows, you can count on natural lighting to make your colorful décor pop.

With its peak-a-boo ocean views, San Clemente Shore is a great choice for couples who want to add beachy vibes to their wedding day. Just imagine: Your vows can be accompanied by the sound of waves! Located right on the Pacific Coast, this venue offers plenty of opportunities for stunning photos. For outdoor ceremonies, the lush gardens feature a Spanish-style pergola surrounded by towering trees.
Your guests will love the venue's wrap-around patio, which comes complete with fire pits, bistro lights, and plenty of seating. And though San Clemente Shore has a relaxed, laid-back vibe, it also brings drama. Their grand hall features a dramatic vaulted ceiling and a magnificent draped wall – just the place to add pops of color.

Right between Orange County and the City of Los Angeles, Rio Hondo is set on the sprawling greens of an upscale golf course. The venue's natural beauty is breathtaking – with its rolling green hills, towering pine trees, and sparkling waterfall. Colorful floral arrangements will add a special, personal touch to your day.
Apart from beautiful scenery, Rio Hondo features modern amenities as well as elegant styling. In the picturesque stacked-stone ballroom, you'll have plenty of room to host your celebrations. For evening receptions, vibrant lights can add pops of color to the festivities. And in the daytime, the venue's floor-to-ceiling windows let in beautiful natural light to illuminate the dance floor.


Finding balance:
Key pointers for your colorful wedding
When incorporating a vibrant color palette into your wedding, always keep in mind the importance of balance. For instance, if you're using a bright statement color as an accent, try to use softer and more muted tones in other areas. This will create a visually pleasing look that is both colorful and tasteful.
You can also bring in a variety of textures, such as faux fur throws for lounge areas or velvet table runners, to add depth and interest to your aesthetic. Adding unique or unexpected elements is a great way to make your wedding memorable and fun. In addition, use white or ivory as a neutral base color for linens, so that your vibrant colors will stand out and really pop.
All our venues at Wedgewood Weddings are neutral, so you can definitely make them your own on your big day. And with the entire rainbow at your fingertips, the possibilities are truly endless. If you need help bringing your vision to life, our team will be more than happy to help. Our experts have a knack for creating unique and inspiring weddings, so you can be sure your special day will have plenty of color and personality. Get in touch with us today for more information about planning your special day!
Make your colors work for you, just like Joy and Bryan at San Clemente Shore
More Advice
With decades in the business and an amazing team of incredible wedding planners, get tried and tested help to create an event experience that suits you!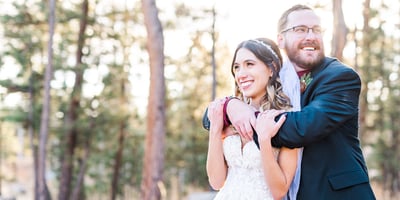 Our Secret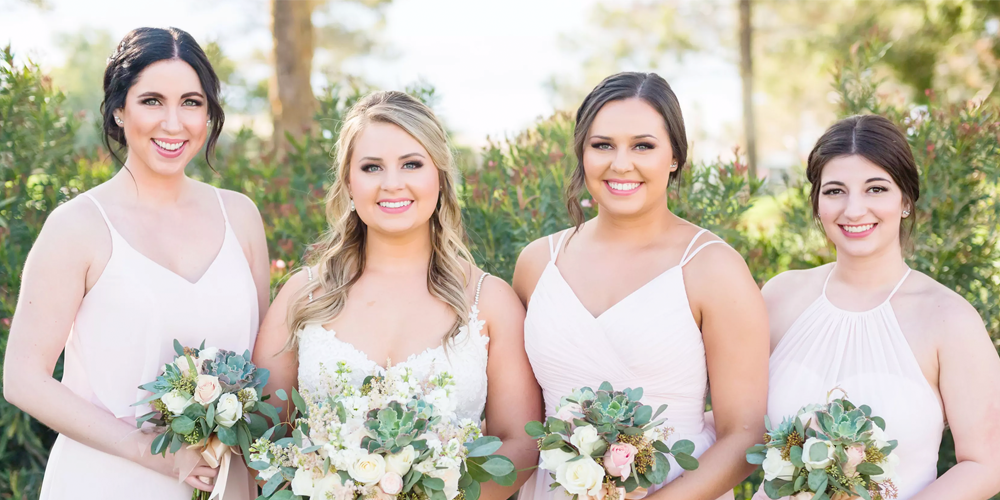 6 min read
Joining us today is Janice of Blooming Bouquets in Glendale, AZ. Blooming Bouquets has been serving Glendale, Phoenix, and surrounding areas since...
Read More