If you wear glasses on the regular, incorporate them into your wedding look with these three tips:
Pair your outfit, hair, and glasses combo

Have a backup pair handy

Ask your photographer to be alert for lens glare that could obscure your eyes.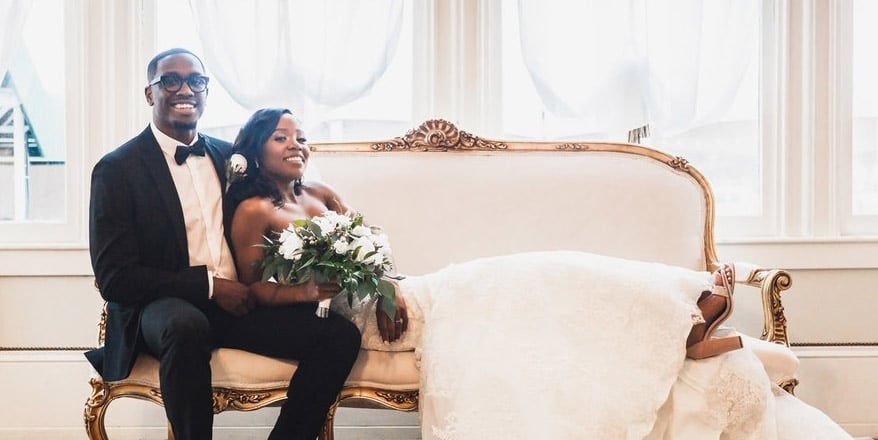 How to choose the Best Eyeglasses For Your Wedding: accessorize and commit to your wedding day style!
Planning your wedding can create a long to-do list that includes many of the necessities of life, like professional teeth cleaning, eye exams, and more frivolous tasks like manicures and haircuts. The team at Warby Parker wants you to know that they've got your back when it comes to seeing clearly on your wedding day. read on for their detailed advice.
Getting married is a day that many people have looked forward to since they were young. This special occasion has moments that you and your partner will cherish for a lifetime. From picking out the most romantic wedding venue to creating a guest list. It's a time where all of your closest friends and family come together to celebrate, take lots of pictures, and eat some of your favorite foods. With all of this celebrating, the last thing you want to deal with is any sort of malfunction. Not a malfunction with your attire, or even your eyewear. Here are a few things to consider during wedding planning to ensure your imperfect vision doesn't ruin the vision you have of your big day.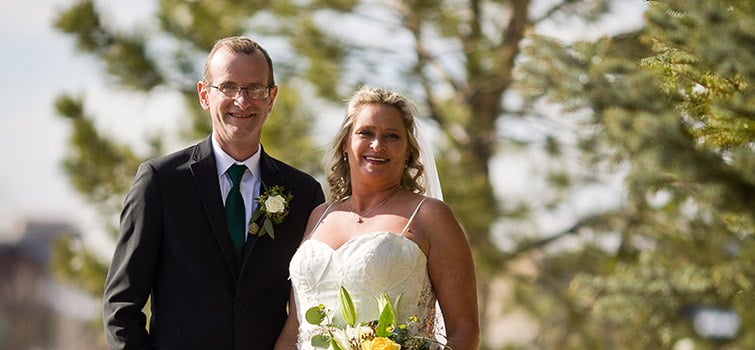 wear glasses that feel comfortable, look good, and most importantly, let you enjoy every aspect of your wedding!
Add an Eye Exam to Your Wedding Planning List
You want your wedding checklist to include any and all personal appointments that are crucial to your wedding day. The last thing you need to worry about on the eve of your rehearsal dinner is the fact that you forgot to visit your dentist for your annual teeth cleaning. It's important to not forget about your annual eye exam either. Making sure your prescription is up-to-date will ensure you see the best day of your life as clearly as possible. Consider scheduling an eye exam with your optometrist around the same time you create your wedding website (that's around a year to six months out for the uninitiated!). This will give you plenty of time before the wedding to take care of any eye issues that may arise. Taking this step ahead of time guarantees that you can fully see and enjoy all of that hard work that you and your partner have planned.
Maybe Order a New Pair of Glasses
When you are planning a wedding, it is crucial to focus on your personal needs to ensure you are ready. If you have been wearing the same glasses for the last few years for the sake of convenience, it may be time to upgrade your specs. Buying some new prescription eyeglasses is a simple step to help refresh your eyes and your look. Taking this step while planning your wedding gives you the opportunity to discover a new style for yourself that may even contribute to your personal wedding look - especially if you match your glasses material to your jewelry. Having a pair of newly updated glasses can ensure that you enjoy your wedding day to the fullest while embracing your own personal style.
Choose the Right Lenses
With so many options now available for different lenses, many people jump in or stick with old familiars rather than make time for extra research about new materials and finishes. With your wedding in mind, odds are you will be the focus of many pictures. With various flashes going on and the potential of sunlight used for visual flair, you want to make sure that the photos capture your eyes through your glasses and not that pesky reflective glare. Picking out lenses with an anti-reflective coating can be a one-stop fix to this problem. In addition, you can also research some important tips on how to avoid glasses glare in your photos. Taking these tips to your wedding photographer can ensure that you get the best wedding photos possible.

a good photographer will have a good handle on light and shadow to avoid lens glare and reflections for your entire wedding party.
Pick the Right Frames
As a bride or groom, your face is going to be in almost every picture taken at your wedding. Having glasses that you love that also compliment your style is something you should consider when buying your glasses. With dozens of different frames introduced to the market every month, there is no shortage of options. Beyond your wedding day, you need to find a pair of glasses that suits your lifestyle and personality. Consider all the aspects of your life including your job and activities that you participate in. These are all key factors that play a role in what frames you should pick. Whether you want burgundy cat eyes, classic aviators, rimless understated elegance . . . the options are endless.
Have a Backup Plan
If you need glasses or contact lenses make sure you bring a second pair on your big day. Anything can happen so make sure you'll be able to see clearly all day. From an overenthusiastic cake smash to losing a contact lens or dropping your glasses during your formal dance or portrait dip - accidents might happen.
Misplacing your glasses the morning of or having them crushed on the dance floor should not be a concern if you brought a spare pair in your wedding day emergency bag. You should also consider bringing things such as a sewing kit, deodorant, a stain remover pen, and a lint roller as these items can all be essentials to saving the day. Preparing for the unexpected is important so that even when life throws us challenging circumstances, you can act fast, stay on top of things, and still enjoy your special day.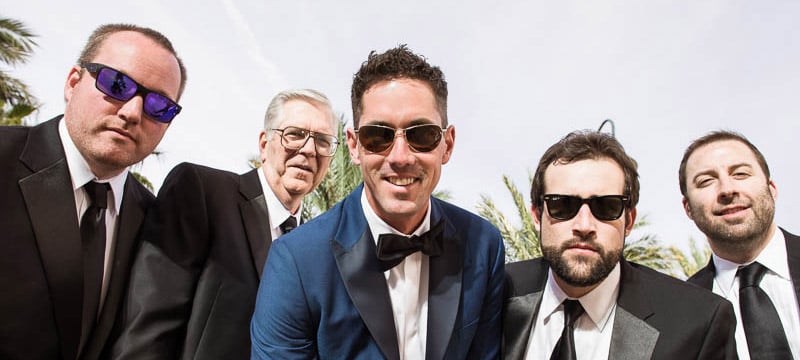 Your eyewear is a tiny part of your overall wedding experience so think about it early and have fun with your look.
Your wedding day is an event that you and your partner will remember for many years to come. Choosing the right eyeglasses for you on your wedding day can be a critical part f your wedding look: They complete your style, ensure that there will be no glare in your photos, and most importantly, make it so you can see your fairytale wedding come to life on the big day.