Clear vision is a wedding day must. If you wear glasses on the regular, incorporate them into your wedding look with these three tips:
Pair your outfit, hair, and glasses combo

Have a backup pair handy

Ask your photographer to be alert for lens glare that could obscure your eyes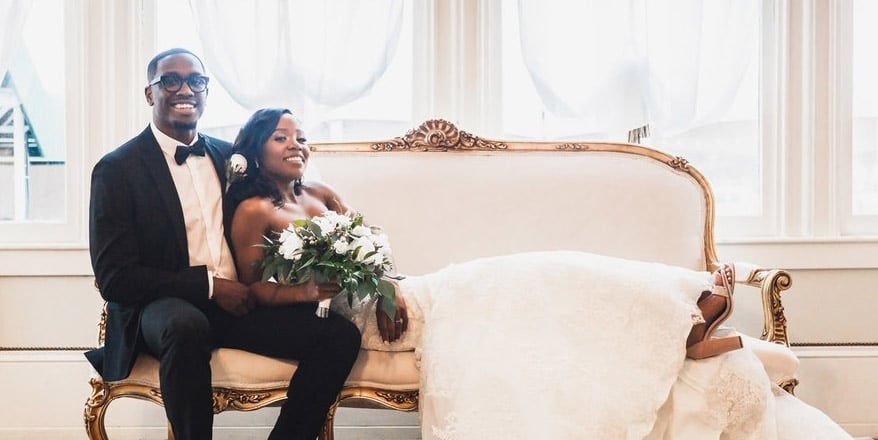 How to choose the Best Eyeglasses For Your Wedding: accessorize and commit to your wedding day style!
Add an Eye Exam to Your Wedding Planning List
You want your wedding checklist to include any and all personal appointments that are crucial to your wedding day. Making sure your prescription is up-to-date will ensure you see the best day of your life as clearly as possible. Consider scheduling an eye exam with your optometrist around the same time you create your wedding website (that's around a year to six months out for the uninitiated).
Maybe Order a New Pair of Glasses
If you've been wearing the same glasses for the last few years for the sake of convenience, it may be time to upgrade your specs. New prescription glasses are a simple step to help refresh your eyes and your look. Deciding on a fresher style while planning your wedding may even contribute to your personal wedding look - especially if you match your glasses material to your jewelry.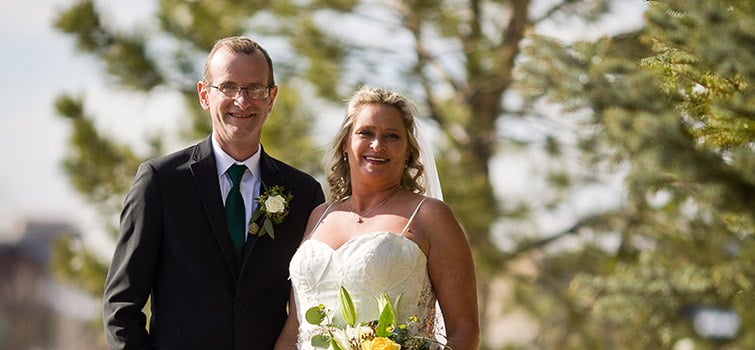 wear glasses that feel comfortable, look good, and most importantly, let you enjoy every aspect of your wedding!
Think about frame style
Incorporating your glasses into the foundation of your wedding day look will help make you feel even more confident.
Glasses can be a statement so get eyeglass frames that fit your style. With all of the different frames available, chances are you can find a good match for your face shape, personality, and wedding theme. If your outfit is vintage-inspired, try a cat-eye frame to tie it all together. Or pair gold wire-framed glasses with gold jewelry. Choosing a classic tortoiseshell frame can be a great option as they can be an understated complement to your accessories and decor.
Choose the Right Lenses
For anyone who has spent significant time in their glasses, it can feel like a piece of your identity is missing without them. And feeling like yourself is a crucial part of making your special day!
Consider adding an anti-reflective coating (or AR coating) to eliminate the glare in photos and videos. You can also sidestep any potential glare by positioning yourself with the sun behind you, dipping your chin very slightly, and asking your photographer to double-check they can see your eyes in their digital viewfinder.
If your everyday glasses have transition lenses think about if that's a look you like for your ceremony pictures and family portraits. If you spend time outdoors and your lenses transition, you could be wearing shades in all your pics.

a good photographer will have a good handle on light and shadow to avoid lens glare and reflections for your entire wedding party.
Be Wear Ready
If you're going to make a new set of frames part of your wedding day, make them part of the process too. Wear them to your barber/salon appointments and when you're attire shopping to make sure everything looks good together.
If you'll be wearing make-up, consider how your glasses might accentuate or downplay your cosmetics. Prescriptions that are Hyperopia (for farsighted vision) tend to make the eye look larger whereas Myopia (for vision that is nearsighted) prescriptions make the eye look smaller.
Are contacts the right choice?
Switching to contact lenses is the most common "fix" to reducing glasses glare in any photo. Contacts will not only open up your face in your photos but will also eliminate unwanted glare and glasses lens reflections. If this might be the right option for you, be sure to wear contacts regularly for a few weeks before your big day to help get used to them.

Have a Backup Plan
Misplacing your glasses the morning of or having them crushed on the dance floor are unlikely but possible - trust us, we've seen it all! If you need glasses or contact lenses make sure you bring a second pair on your big day. Anything can happen and you need to see clearly all day. From an overenthusiastic cake smash to losing a contact lens or dropping your glasses during your formal dance or portrait dip - accidents might happen.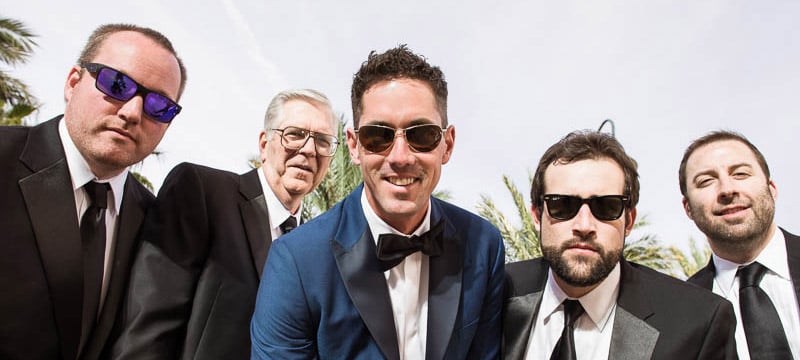 Your eyewear is a tiny part of your overall wedding experience so think about it early and have fun with your look.
Choosing the right eyeglasses on your wedding day can be a critical part of your wedding look: They complete your style and most importantly, help you appreciate every aspect of your new spouse and your wedding details.