Most people start thinking about their wedding well before they get engaged. With all the bridal magazines, Pinterest posts, and weddings on TV, it's only natural to start picturing your own wedding day. That's why when our wedding planners meet with newly engaged couples, they usually already hear a pretty clear vision of how they'd like their wedding to look.
The right wedding venue is more than just a pretty setting; it also needs to have all the features that will make your day run comfortably and smoothly. The Secret Garden in Phoenix is both beautiful and super functional, with everything you could ever need in a wedding venue. It is our newest Wedgewood Weddings property, and we are so excited to sing its praises today.
To showcase the Secret Garden wedding venue and explain how it checks every box, we used, our partner, TheKnot.com's list of nine things to look for in a wedding venue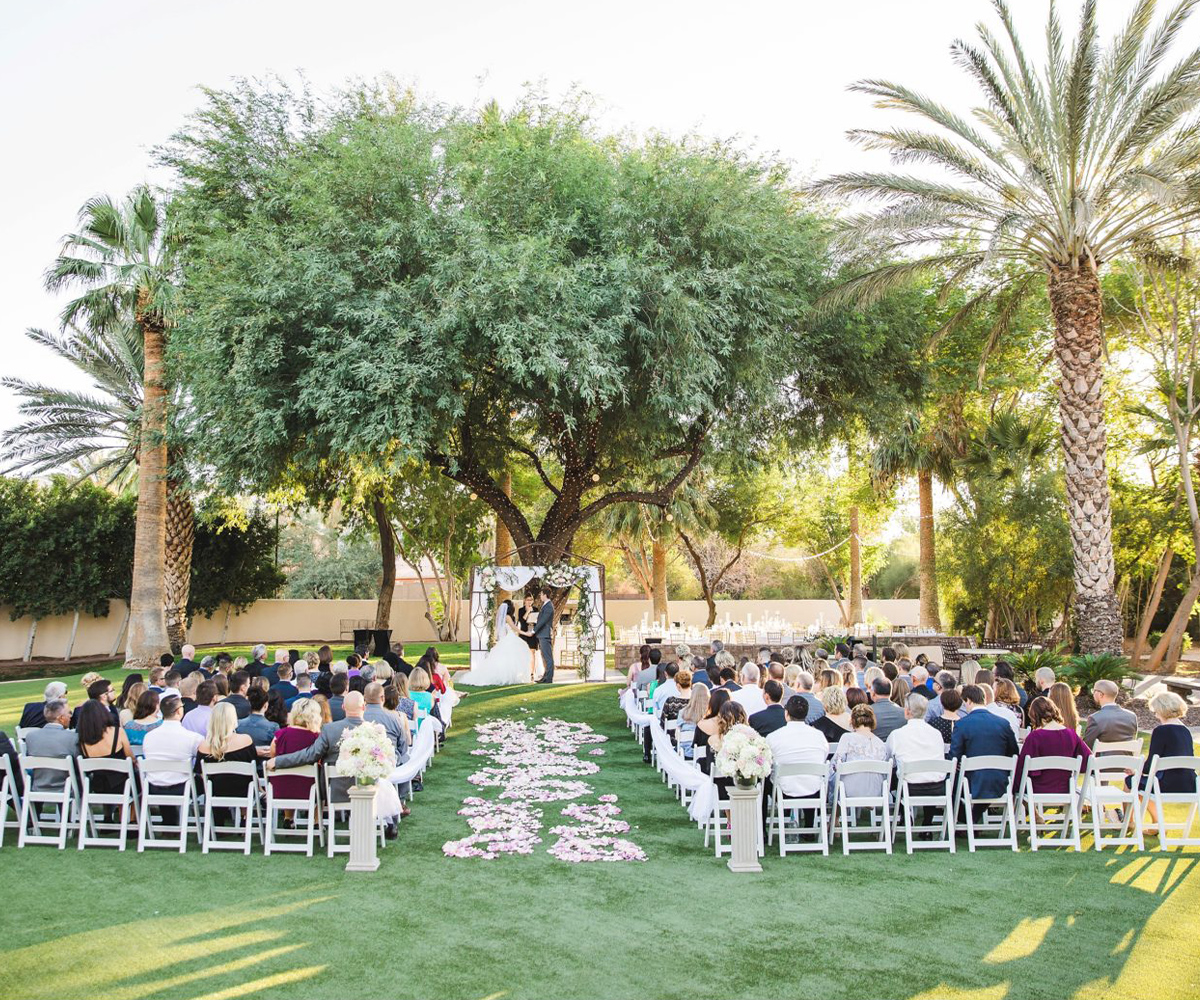 The Giant Mesquite Tree Is the Focal Point of Our Gorgeous Garden Weddings
Plenty of Room
The first step is to make sure your potential wedding venue has enough room for all of your guests! It may seem like an obvious thing to check, but it's important. A site may look plenty roomy when you walk through it empty; but when the tables, chairs, buffet, bar, dance floor, and DJ are all set up, you could easily run out of elbow room.
The Secret Garden has the capacity for 2 to 200 guests and, with multiple ceremony and reception sites, you can choose the one you feel will best fit your party. The Manor House itself boats a glorious grand ballroom with chandeliers and oversized windows plus a private patio area and two dressing suites. And while this venue does have plenty of room for a big wedding, it can also be customized to fit a smaller wedding with less people.
Designated Party Areas
Next on your checklist should be whether the venue has logical places where guests can eat, drink, mingle, and dance. When you visit a potential venue, try to picture your guests and what they could be doing in each space. If a room is too small to separate into sections, it might feel cramped. Or, if the space has an odd configuration, it may mess with the flow of your reception. Also, be on the lookout for obstructions – like oddly placed columns or other landmarks – that may block your guests' view during the reception.
You'll want to think about flow – how you and your guests will get from the ceremony area to the reception space, and where you'll wait to make your grand entrance. Our team considers all these details and suggest a flow specific to your needs.
The best part about choosing the Secret Garden wedding venue is that expert planning team is ready and available to help you! That means that we can help you map out your ceremony and reception, and make sure all the spaces are used in a way that makes sense. This historic property has multiple indoor and outdoor options for you to utilize, including a choice of gardens, a pavilion, and an indoor grand ballroom.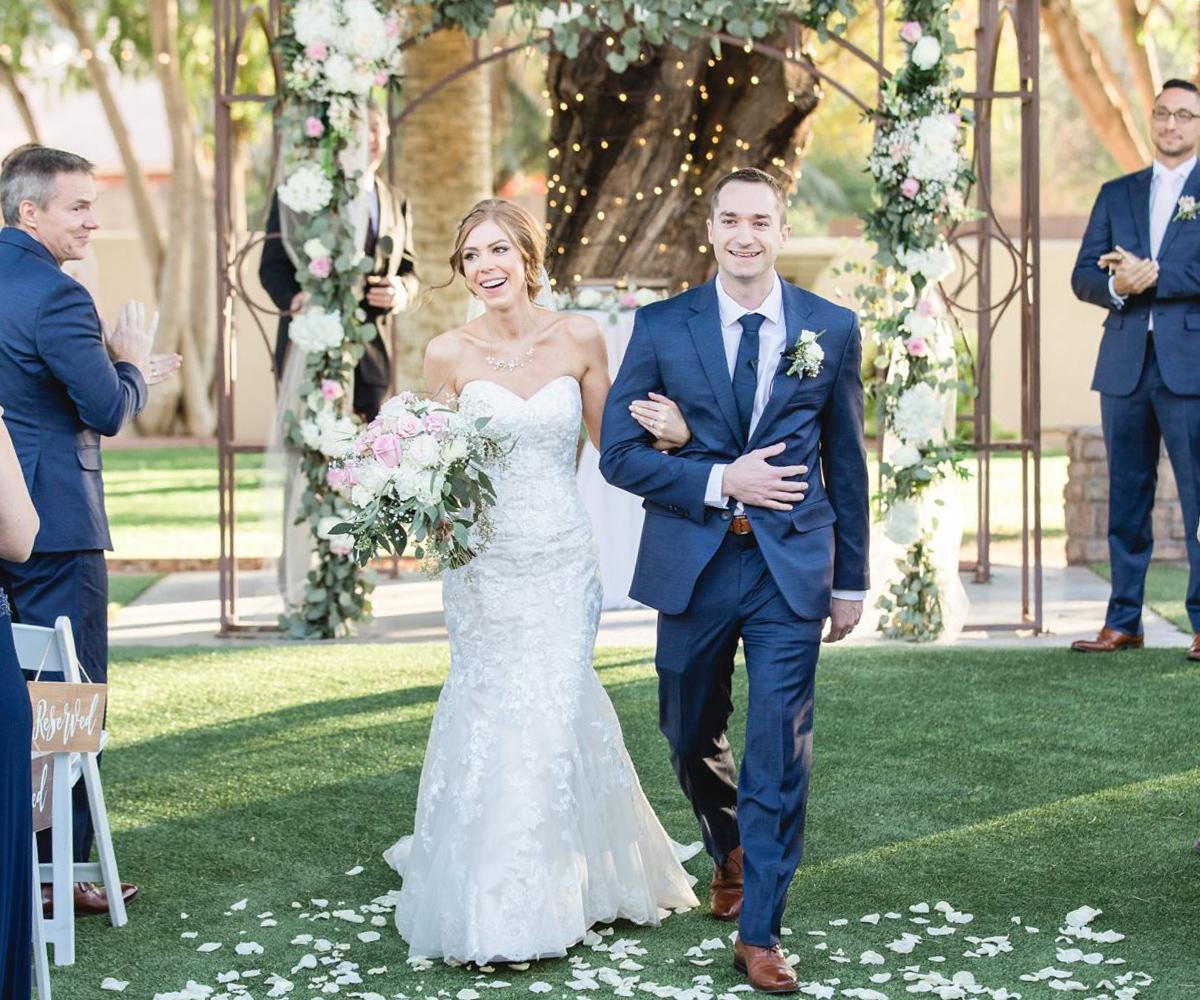 Privacy
Privacy tends to be a feature that many couples take for granted. However, when you picture your perfect wedding, do you picture random people walking by as you say, "I do"? If you have a daytime wedding in a public spot like a park or a beach, you will likely have strangers hanging out in the background. This also applies for large banquet halls and hotels that hold more than one event at a time. If there is another wedding in the next room, you may hear their reception through the walls and run into their guests in a shared bathroom or lobby space.
At the Secret Garden, you and your guests will be secluded on a private manor estate, shaded by a giant mesquite tree and towering date palms. You'll feel like you're in your own little world full of exquisite vintage features that you can make yours for the day. Because the Secret Garden wedding venue is actually a mansion and pavilion, you could even make it feel as intimate as your own backyard if that is the type of atmosphere you desire.
Lighting
Lighting is a super important element for setting the mood. If you're marrying during the daytime, you'll want a venue with plenty of windows to let in the natural light. For an evening wedding, be sure the room is appropriately lit, and the light can be controlled for the big moments – such as a spotlight for the big entrance, and for your first dance together. Similarly, if you're planning to get married outdoors, be sure your guests can see the ceremony!
One of our favorite features at the Secret Garden are the oversized windows in the grand ballroom that flood the space with sunlight during the day. For evening outdoor weddings, we love the romantic look of string lights on the patio along with lights on the giant mesquite tree. We're experts at setting the mood, so you can be sure we will light your ceremony and reception appropriately. Also, because we encourage bringing in your own decor, you can always add more lights if you like.
As at all our venues, we can provide in accent lighting in your wedding colors to make your theme really pop!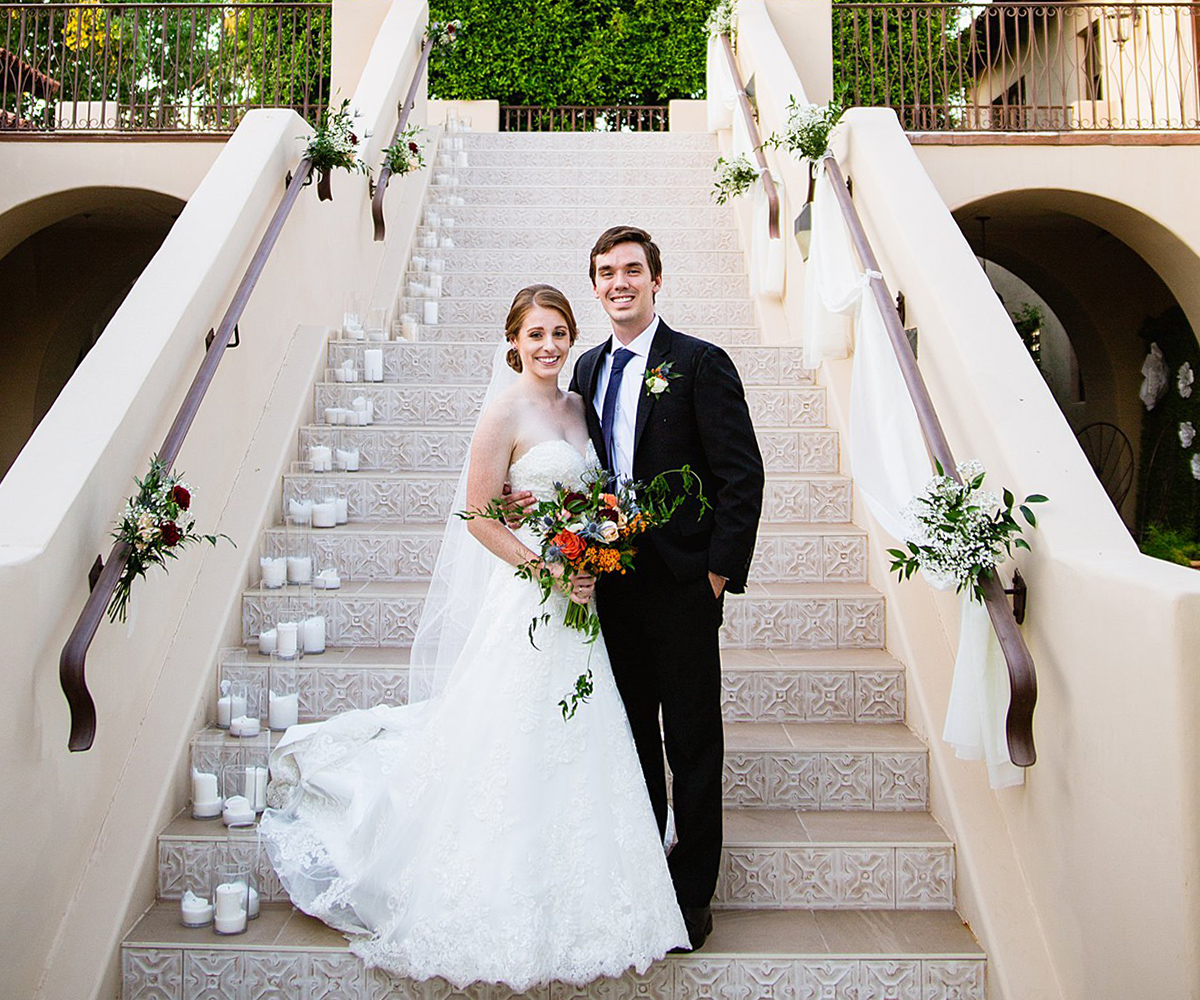 Pretty surroundings
Again, in the interest of setting the mood, keep in mind that your venue is the backdrop of your wedding. Sure, the guests will have their eyes on you, the newlyweds, during the main events, but they'll also be paying attention to their surroundings. Consider what they will see as they walk into the room and what view they'll take in if they gaze out the windows. Venues with a gorgeous city skyline, stunning mountain views, or a beautifully landscaped garden will always pack an extra wow factor. Also, if the location you're considering lacks an outside view, check for interesting interior architectural details or unique artwork to make up for it. Finally, your venue will also be the background of all your wedding photos so take the opportunity to find good spots for the wedding party to pose.
The view at the Secret Garden in Arizona is definitely one your guests will remember. Between our grand gardens that are meticulously designed to create a sense of serenity, and the oversized native and tropical flowers and shade trees, you'll think you've stepped into a magical world. In addition to the lovely natural landscaping, your guests will also enjoy views of South Mountain and the Guadalupe Range. And there's more! The Secret Garden also has those architectural details your eyes crave. You'll love all the details – like hand-stamped tiles, timeless decor, ornate fireplaces, a grand staircase, and a stunning balcony! For your photos, The Secret Garden's towering shade trees and native foliage creates hidden nooks and secret hideaways perfect for unique photo moments.
The Right Aesthetic
This one goes back to your vision for your wedding. If you're planning a specific theme or color palette, you should make sure the venue's general aesthetic doesn't clash with it. Look at fixed items such as the walls, carpets, chairs, and curtains – will they complement your theme? For example, if you're planning a spring wedding brunch, a light and airy space with pastel colors would be a great fit!
Wedding venues in gorgeous gardens are super popular for a good reason. Garden weddings are timeless and fresh, which translates to idyllic photographs. The setting, the details, and the overall vibe are incredibly whimsical and romantic. So, whatever your wedding theme, it will be accentuated by natural beauty all around you. Additionally, the Manor House and Pavilion are chock full of gorgeous details, such as cathedral ceilings adorned with iron chandeliers and double French doors to welcome the outside elements.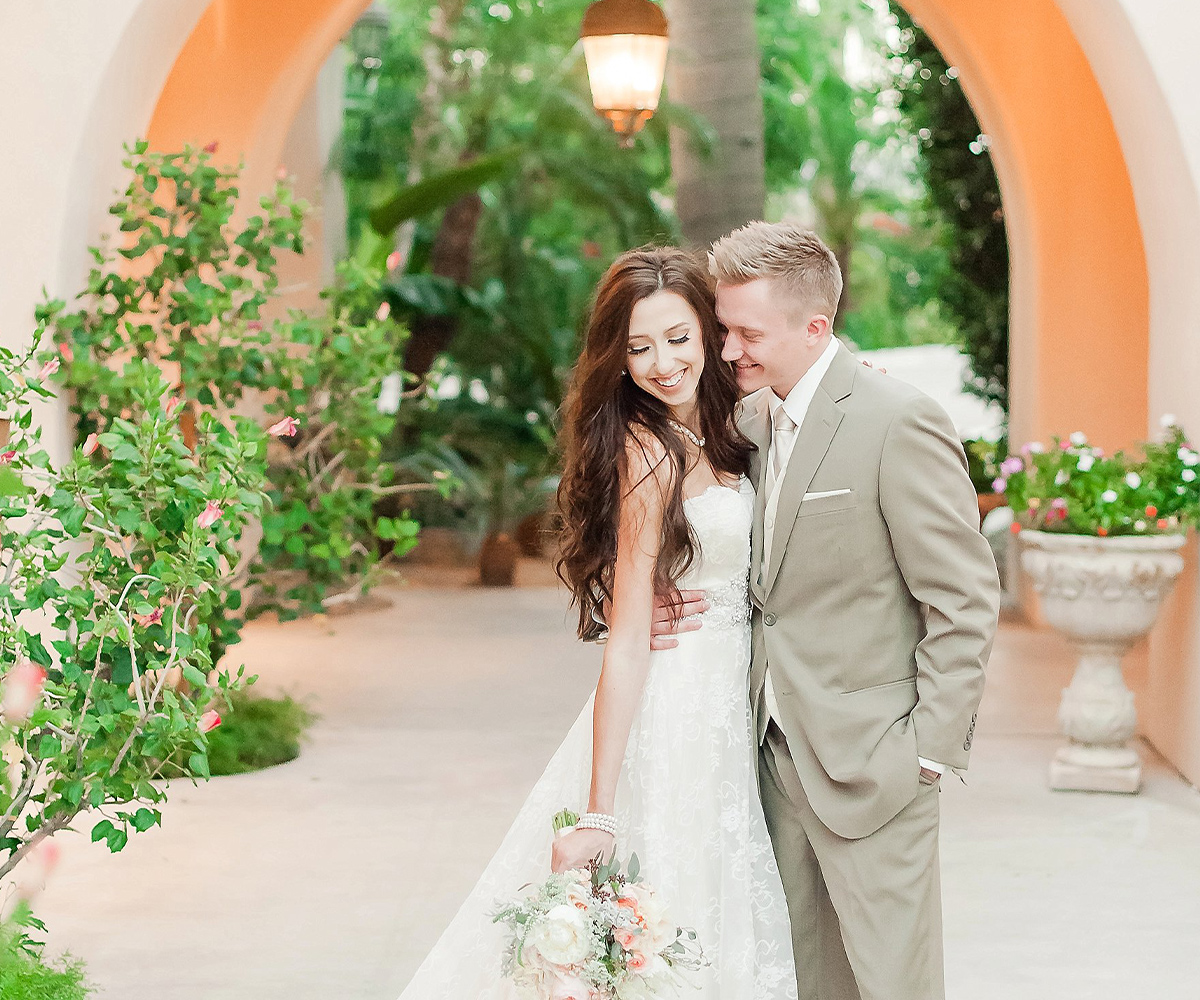 From Formal and Traditional to Backyard Chic – and Everything in Between – The Secret Garden Can Match Your Aesthetic
A Quality Sound Check
As you tour different venues, take note of the AV equipment, and find out what is provided and what you'll need to rent separately. Make sure they have enough power to keep the party going! Additionally, check out the acoustics of the space. Is it echoey? Keep in mind that a tile or wood floor will amplify sounds, while a thick carpet will muffle them. You'll want to make sure your guests can hear the band or DJ, but also hear each other talking.
All of our Wedgewood Weddings' venues have superb speaker systems. For speeches and photo slideshows, we provide a microphone and a projection screen, and you can also bring in your own or rented equipment if needed. Typically, your DJ will have extra AV equipment and our coordinators can work directly with them to give you one less thing to do.
A Backup Plan
Some people think rain on their wedding day is a sign of good luck. However, if you've planned an outdoor ceremony, you would probably prefer to get your good luck elsewhere. As you look at outdoor wedding venues, find out if they have a backup plan in case of unfortunate weather. Can a tent be set up? Is there an indoor option? Find out ahead of time so you're prepared on your wedding day.
The Secret Garden wedding venue is located by South Mountain, so the weather is generally going to be on your side. However, it does have both indoor and outdoor ceremony options, so you're covered no matter what Mother Nature throws at you. Also, keep in mind that our wedding planning experts have over 35 years of combined experience, so we can handle any surprises that come your way.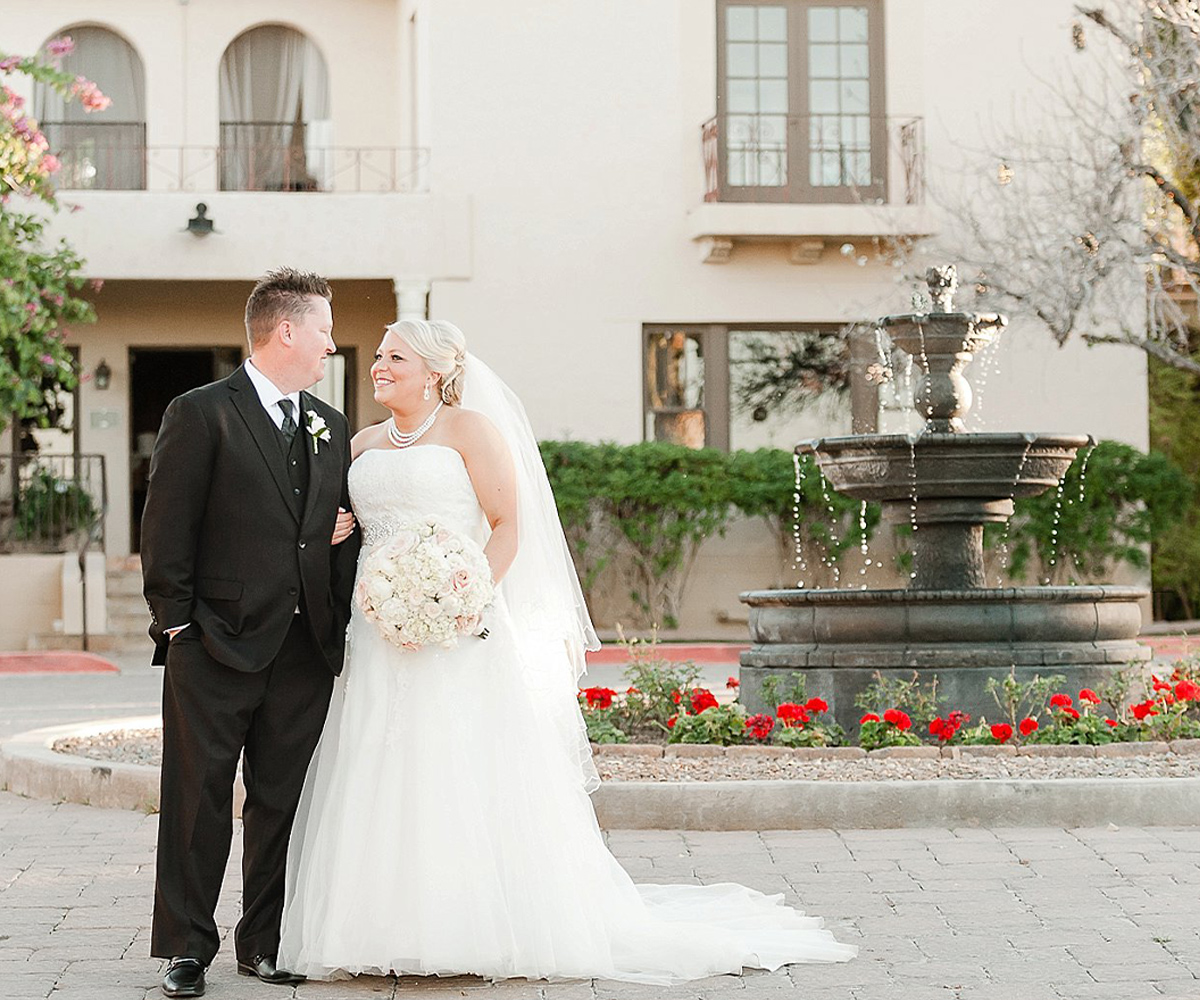 Appropriate Bathrooms
Finally, while restrooms are a less glamorous subject, we think you'll agree they're pretty necessary. Take the time to check out your potential venue's restrooms and make sure there are enough to handle your guest count and that they are clean. Also, if you or your guests require a handicap accessible bathroom, be sure the venue can provide one.
The Secret Garden in Arizona is one of Wedgewood Weddings' historic wedding venues, one that has been lovingly preserved and restored. This means that we hold on to those great historic features, while making sure our facilities are modern and up to date. Full accessibility is a given. We believe you'll find the restrooms at The Secret Garden clean and comfortable. Plus, this venue has two gorgeous dressing suites for the entire wedding party!
***
With so many things to consider, choosing your venue can start to feel like a checklist exercise. We're here to help restore the fun - because we've thought of everything for you in advance.
To start planning your Secret Garden wedding, call or text our awesome team today at 866.966.3009. We'll get you all set up with a no obligation venue walkthrough, so you can explore everything this gorgeous Arizona masterpiece has to offer!