The Secret Garden in Arizona is one of our most-loved historic wedding venues, one that has been meticulously preserved and restored. This means that we hold on to those great historic features, while making sure our facilities are modern and up to date.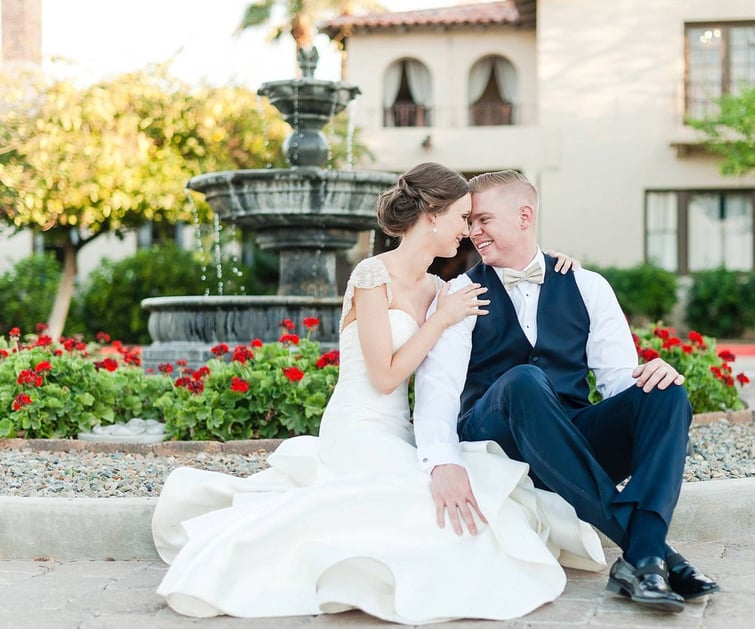 The Secret Garden: A Historic Spanish Colonial Revival Style Manor House
Secret Garden History
The Secret Garden is a stunning historic wedding venue in Phoenix. Only five minutes from Phoenix Sky Harbor International Airport and a short drive from downtown. As the name implies, the Secret Garden's claim to fame is its lush gardens filled with mature mesquite, distinctive carob, and soaring palm trees that provide blissful shade across the beautiful green lawn. The historic manor and pavilion overflow with charm and fascinating vintage features. Your guests will love the hand-stamped 100-year-old tiles, ornate staircases, inlaid period wainscoting, oversized French doors, and original wrought-iron balconies.
Walter Strong and his wife, Blythe, built the Secret Garden in Arizona in 1929 as a family estate, sparing no expense as they curated the best aspects of the Roaring 20's. They included features that point to the popular Spanish Colonial Revival style to create a Manor House and Pavilion that boast a glorious grand ballroom with chandeliers and oversized windows, a private patio area, and two charming dressing suites.
Most couples choose to get married in the garden ceremony area under the giant mesquite tree with the Old-World iron cupola and carved stone altar. Your guests will love the embellished stone staircase where you'll make your grand entrance. There is also a spectacular indoor option where your guests can enjoy the Spanish Colonial Revival architecture inside the pavilion.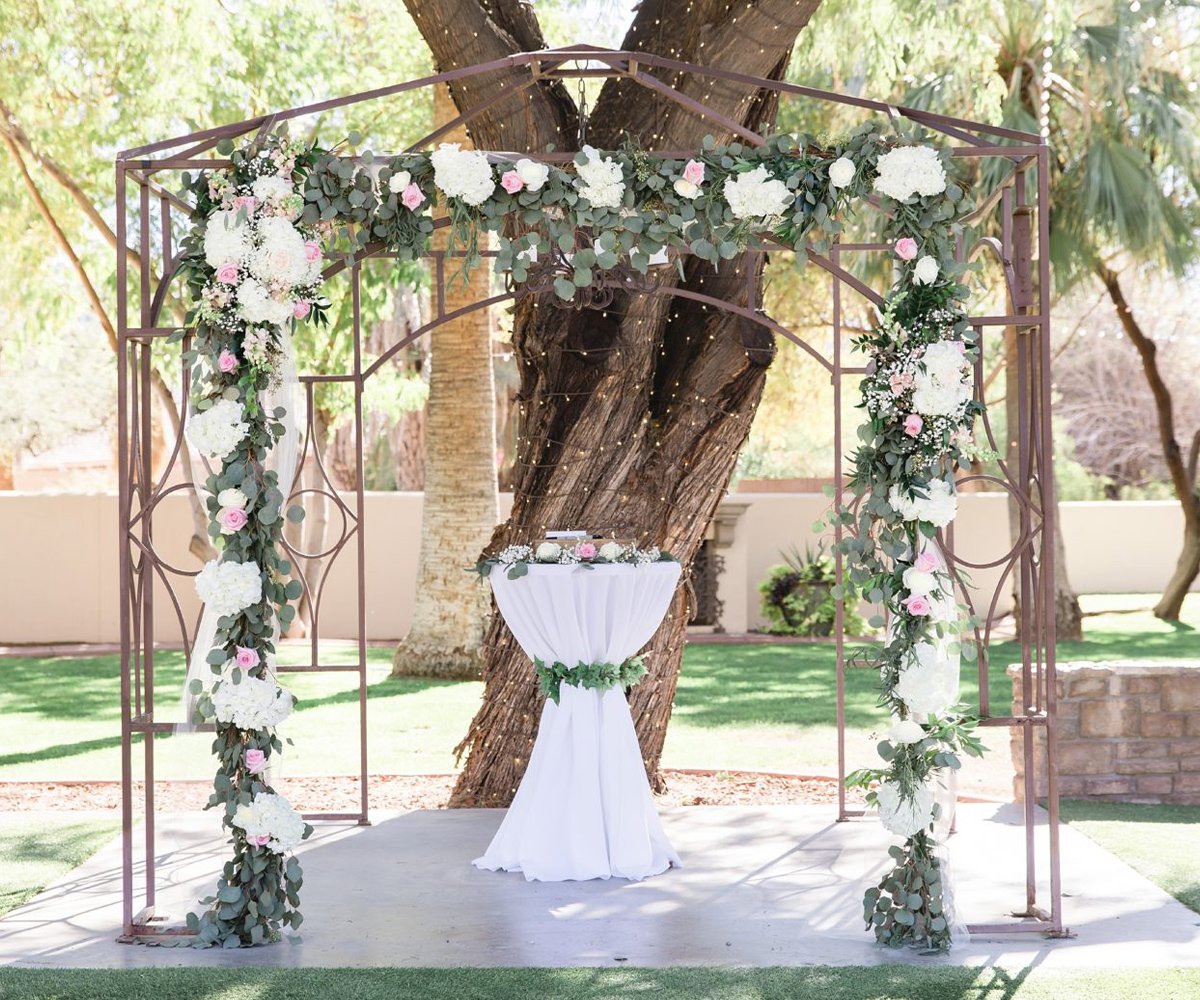 You'll adore this secluded garden and historic estate at the foot of south mountain, phoenix
All About South Mountain Village
We think you'll find the South Mountain Village a fun, wholesome, and slightly quirky place to visit! It's a diverse Phoenix community that is home to one of the largest municipal parks in the country. The community is up and coming, with plenty of new developments and awesome restaurants. While you're in town for your wedding, check out the South Mountain Environmental Education Center where you can hike, bike, and ride more than 58 miles of trails or follow the road to the top of the mountain for spectacular views.
If you have out-of-town relatives coming in for your ceremony, take them to the T-Bone Steakhouse for a memorable dining experience. This neighborhood gem has been a South Mountain institution since the 1940s and features a memorable ride! You and your date can saddle up at the nearby Ponderosa Stables and wind through the park trails at sunset. "Park" your horse at the steakhouse and enjoy your meal, then wranglers will guide you and your horse back to the stable under the stars. What a fun way to spend an evening during your wedding week.
Looking for even more ideas to entertain your guests in the days surrounding your wedding day? A visit to the nearby Mystery Castle is always a crowd pleaser. It is an 18-room, multi-level phantasmagorical house built in the 1930s by a Seattle man as a gift for his daughter. The house has its own chapel and cantina and is made from repurposed building materials from the nearby desert and city.
The esteemed Legacy and Raven golf clubs are well respected in the area and a relaxing day at the links can be the perfect wind down before your wedding. Dinner at the 36 clubhouse is a great way to show off your neighborhood to visiting friends and family.



Enjoy personalizing every aspect of your secret garden wedding
Weddings Are a Team Event
We love the Secret Garden in Arizona, and we think you will too! But the very best part of this venue is the team that comes with it. Every Wedgewood Weddings venue comes with an expert team of wedding planners to guide you through the wedding planning process. We're with you from the minute you book your free venue walkthrough all the way to the end of your reception! And we adore every moment.
We believe that wedding planning is a team sport and no couple should have to plan alone. That's why we take pride in our all-inclusive wedding venues and wedding planning teams. Because the venues are all-inclusive, all the big decisions are included in your wedding package. And the package itself is fully customizable, so you can fill your wedding with unique touches for a more personal experience. Our team is non-judgmental and full of amazing tricks and tips from our 35 years of experience in the industry.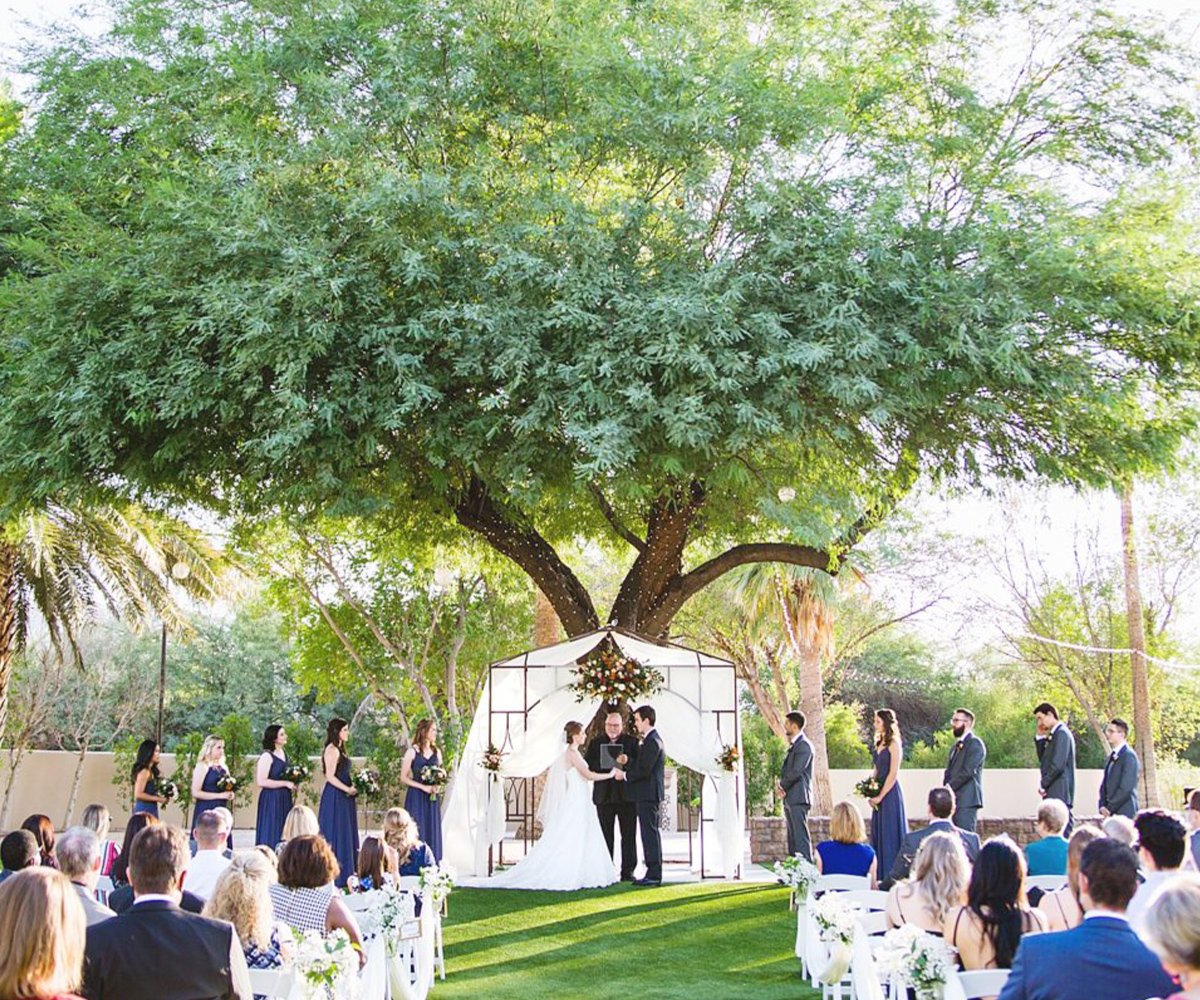 Enjoy the grandeur of this beautiful Phoenix estate
To start planning your Secret Garden wedding, call or text our awesome team today at 866-966-3009. We'll get you all set up with a no-obligation venue walkthrough, then start to work on your personal wedding binder! This is proven to save you hundreds of hours of planning time, and free you up to enjoy your engagement. We're available to you seven days a week via email, photo, chat, or text to provide advice, support, and anything else you need to make your wedding perfect.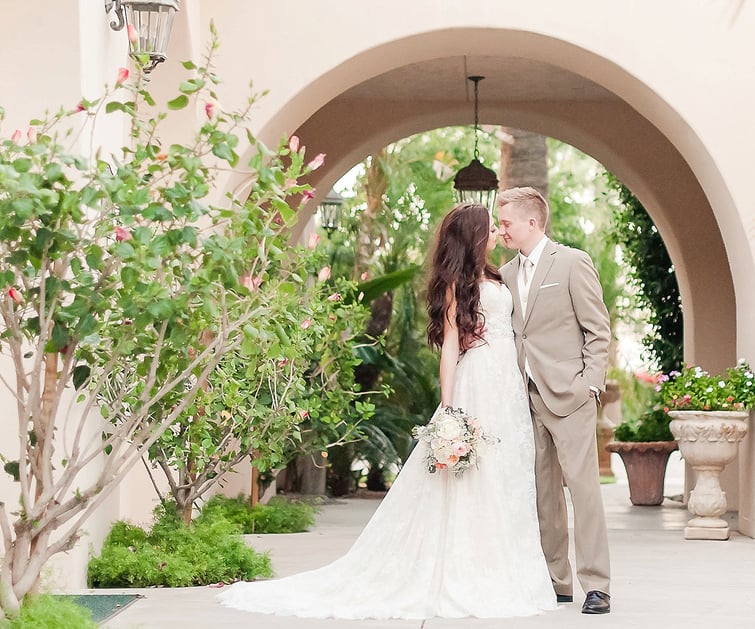 The Secret Garden - your new favorite wedding location