Your wedding is an extremely personal event in your life, so it only makes sense to personalize your wedding day to showcase your love story. But, it can sometimes be a challenge figuring out how. Use these tips to guarantee that you and your significant other's special day will directly reflect your personalities and interests!
Personal Decor
When deciding your theme or colors, think about what you can create from scratch. It's easy to buy centerpieces and decor that are already made, but making sure they bring your personality to life can sometimes be a challenge. Creating decor on your own will allow your true personality to shine through at your wedding.
One idea that's simple and low-cost is creating a collage with photo frames for the seating chart. Take various frames and glue them together. Maybe spray paint them one color, and add flowers or jewels on the frames. Then, each frame will be designated for one table. Label the top with the table number and list all of the guests' names. This is a clever way to show some creativity, as well as another element to represent your theme.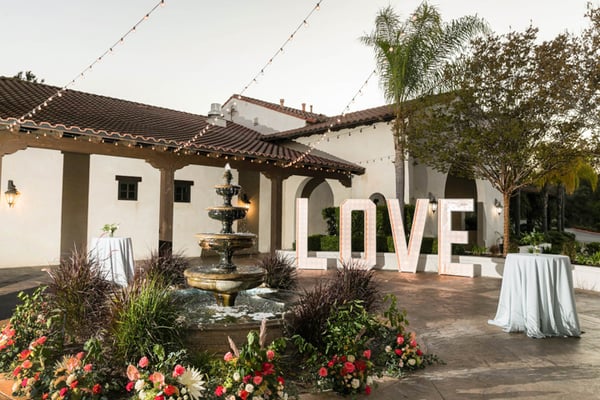 DIY Favors
Making wedding favors is another way to exude your desired ambiance. Favors are a nice way to show your guests how thankful you are that they came to your wedding. Sometimes, favors tend to be overlooked because it's another expense.
However, start by having an idea of what you can spend on them. If your guest list exceeds a hundred people, it might be ideal to have a budget of one to two dollars per favor. A few examples that you can achieve within this price point include succulents with little tags saying, "let love grow," or baking cookies or cake pops. Find more DIY favor ideas here.
Be Hands-On
Throughout the entire wedding planning process, be as hands-on as you possibly can. It's true that there are some tasks better off handled by a close family member or someone in the wedding party, but it's important to still be the one approving options. Be as involved as you can, so your vision will flourish. Get organized with what you want, rely on your on-site team of experts, and take it one day at at time. This way, everything will come together exactly how you want it to be!
And, with your utterly customizable Wedgewood Weddings package you have the help and flexibility to achieve your vision exactly to your liking!
***
Your wedding is going to be one of the best days of your life and something you remember forever. So, there's no harm in doing all that you can to fulfill your perfect wedding vision. Take it one day at a time, and look closely at the little details that will completely reflect you and your better half.