The breathtaking Presidio Chapel sits atop a forested hillside that offers spectacular views of the San Francisco Bay. The Spanish Colonial Revival architecture is complete with a private tiled patio with surrounding trees. The front of the chapel boasts extravagant steps leading up to the grand oak doors, making for outstanding photo opportunities. Within the church is a stunning vaulted ceiling complete with the original paintings covering the ceilings and walls.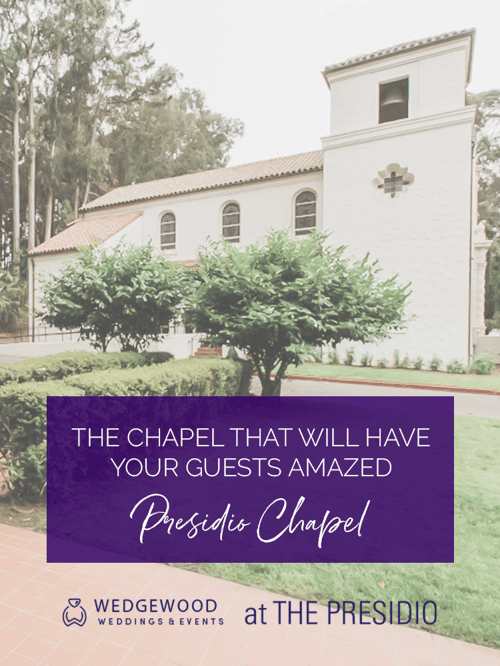 "My wife and I were married in the Presidio, and we had the good fortune to book the Presidio Chapel for the occasion. A beautiful example of Mission Revival architecture, the chapel is now an interfaith center that features (among other things) a bridal dressing room, a gorgeous grand piano, and a large outdoor garden--the perfect location to perform our ceremony."

Lark A.
Groom at the Presidio Chapel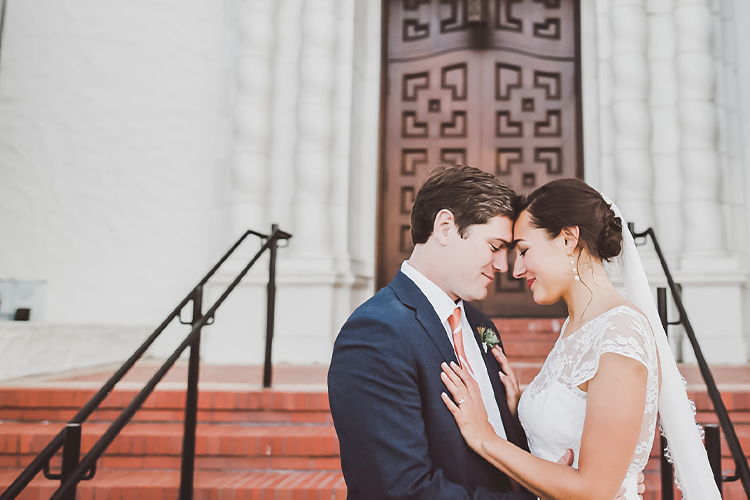 Couples love the amazing photo opportunities around the chapel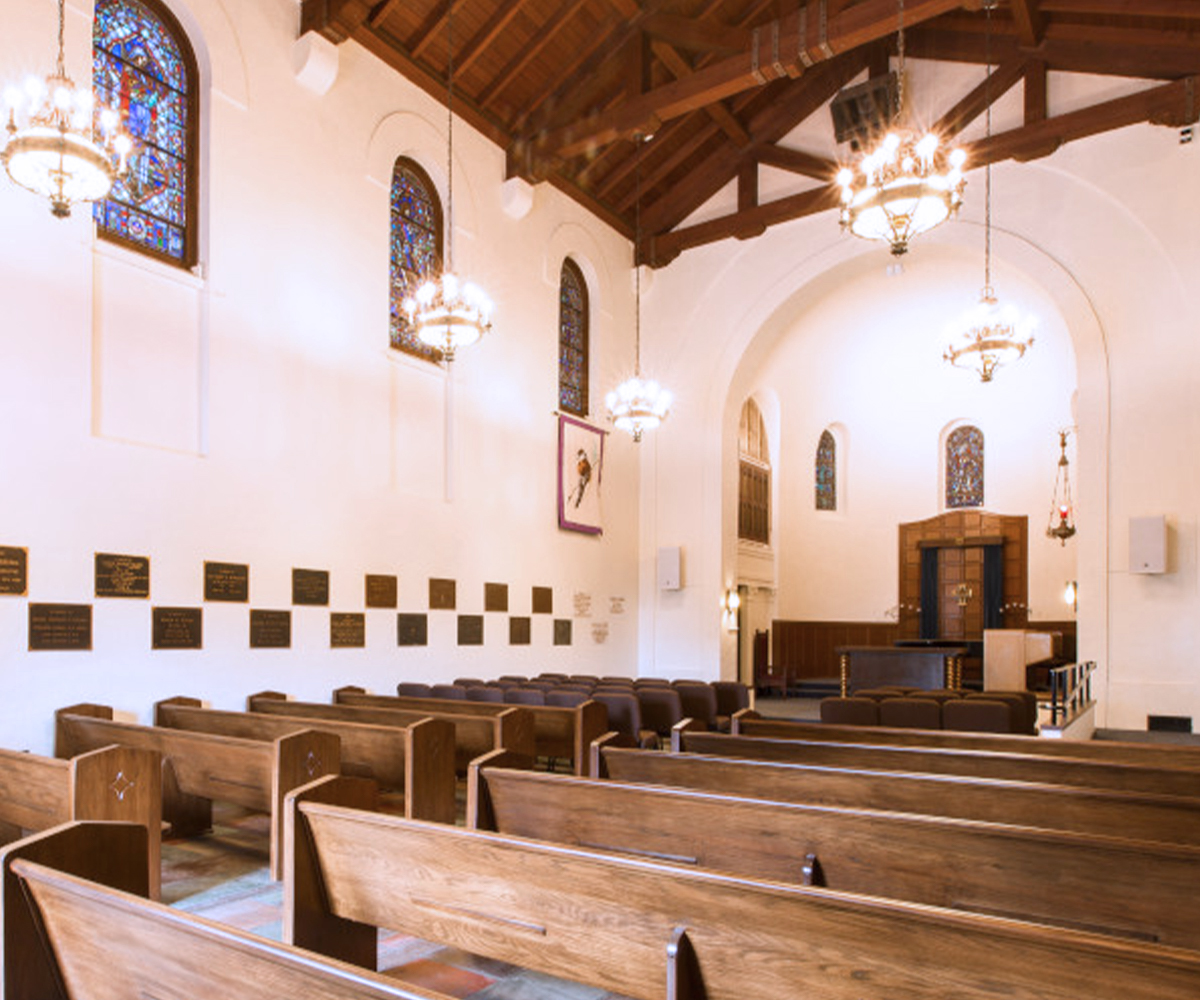 The wood beams and vaulted ceilings are the main focal points of this stunning chapel
"This little chapel is such a gem! The interior is painted white, so it feels very modern and clean, and it's great for photos! The exterior of the building is even more lovely! Plenty of parking for your guests and a nice outdoor patio area for more photo opportunities as well. It's a beautiful place to get married while overlooking the spectacular city."

Cory R.
Groom at the Presidio Chapel
Enjoy the fresh air at the outdoor ceremony site

The Chapel impresses couples & guests alike, from the tiled floors to the stained glass windows
For a spectacular ceremony that will make a lasting impression, host your wedding at one of the most stunning chapels in California. The Presidio Chapel is a highly sought-after venue and is booked with the reception at the Golden Gate Club at the Presidio. Wedgewood Weddings is proud to have venues all over the nation that welcome all couples, and many of our locations have received LGTBQ friendly awards!
To book a tour or for more information, call or text (855) 740-6834.