Everything you need to know about getting married in the Lone Star State
Everything's bigger in Texas–including wedding celebrations! From its delicious comfort food and rocking music scene to its sprawling ranches and top-notch sports teams, there's so much to love about the Lone Star State. Say 'I do' to exchanging vows among rolling meadows and dancing the night away beneath twinkling stars and wide-open skies. If you're planning a Texas wedding, look no further–we've pulled together your ultimate guide to wedding venues, tips, and much more!
***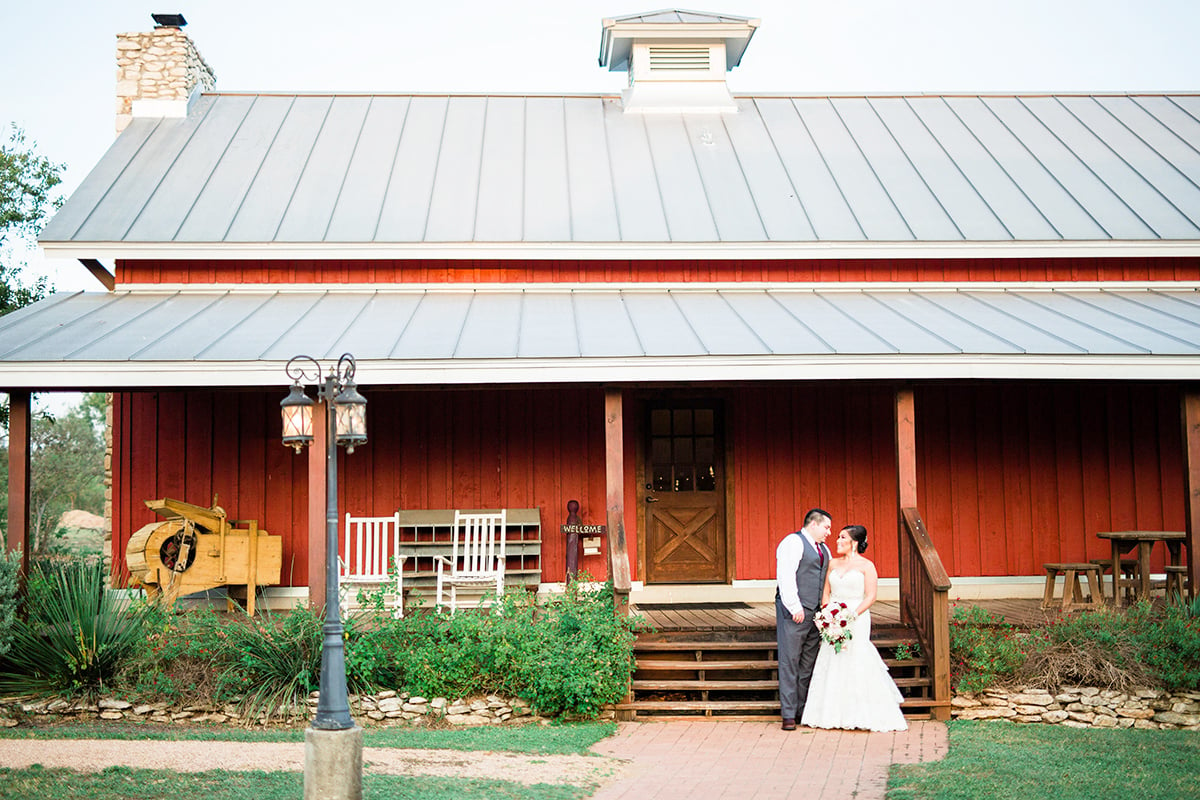 Texas is home to a variety of rustic ranch wedding venues - which make for a beautiful backdrop to a quintessentially southern wedding
***
Texas occupies more land than any country in Europe, with an area of 268,820 sq. miles. In fact, King Ranch in Kingsville, TX, is bigger than the entire State of Rhode Island! (CultureTrip) With so much space, Texas has plenty of room to pack a lot of great things into it.
When planning your Texas wedding, one of the first things worth thinking about is the location. From the shores of the Gulf of Mexico to the lush central hill country, Texas has a very diverse terrain that is unique to the state. Texas is also home to the Chihuahuan Desert and the Valley of the Rio Grande–two top destinations for enjoying some of the state's natural splendor.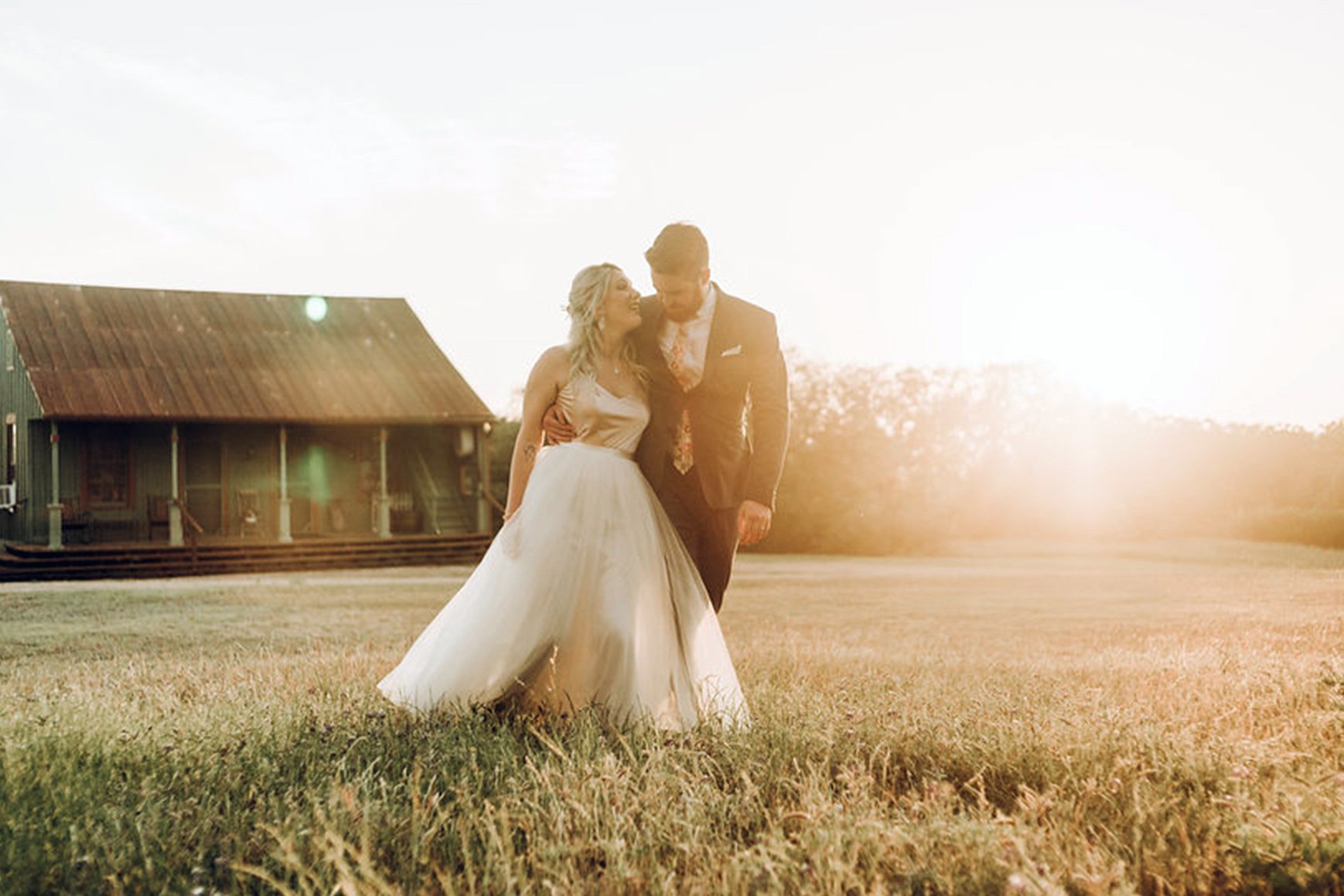 The Texas Hill Country, which includes cities like Castroville and Fredericksburg, is a top destination couples to say 'I do'
If big cities are more your style, Texas has plenty of those as well! Houston, Austin, Dallas, and San Antonio all have a population of more than one million residents. With big city life comes convenient access to nightlife, galleries, music venues, and theaters. San Antonio is also home to a breathtaking river walk that hosts shops and restaurants along the flowing San Antonio River.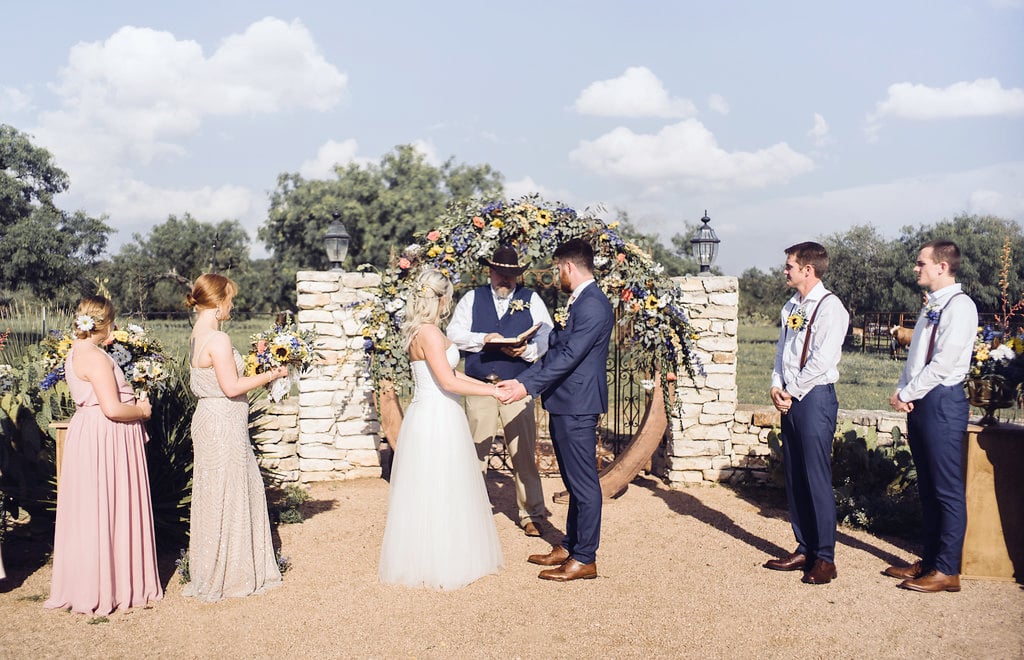 A bride and groom exchange vows during an outside wedding ceremony at Hofmann Ranch
When it comes to climate, the weather varies based on the geography of the region. If you are planning a Texas wedding from out-of-town, it's important to have a good understanding of the various weather patterns throughout the area. In the summer, many parts of Texas are arid and hot while the Gulf Coast region is often humid. When it comes to winter, the state's temperatures are mostly mild–with temperatures dropping below freezing and even the possibility of snow in some areas.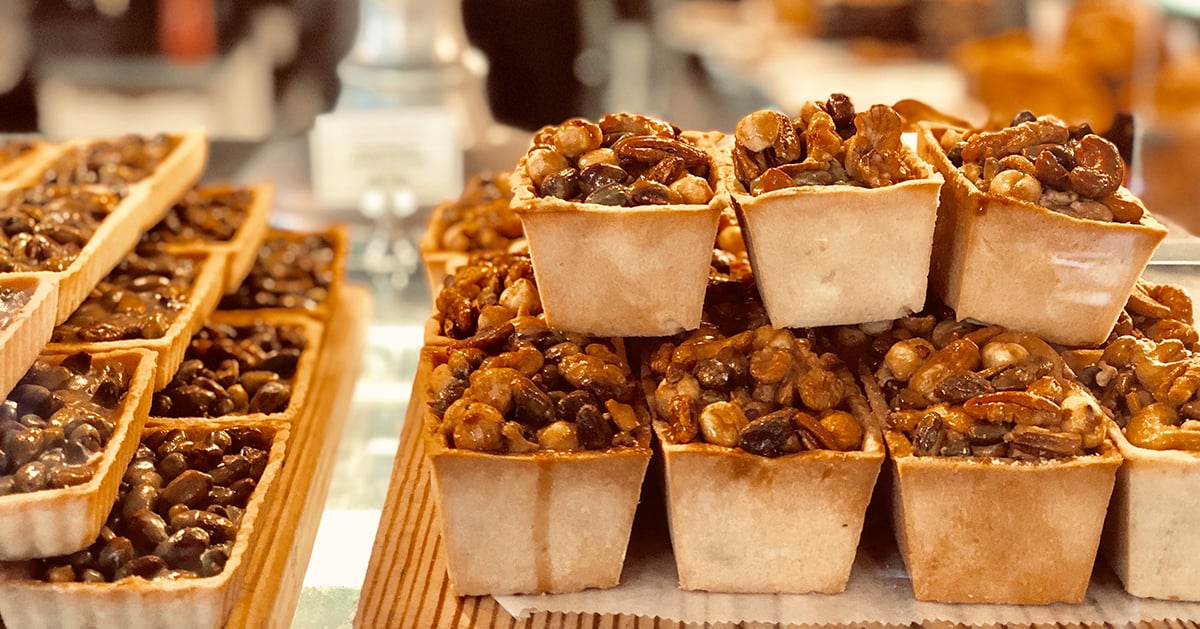 Mini pecan desserts are a unique way to incorporate local cuisine into your Texas wedding
Texas also has a culinary scene all its own, which you can easily incorporate into your wedding menu. The state is infamous for its Tex-Mex cuisine–a fusion of Southern comfort food paired Mexican signature dishes. Texas is also known for its smoking barbecue joints and sweet, sweet pecan pie. And, yes, you can totally have a pecan pie as your wedding cake.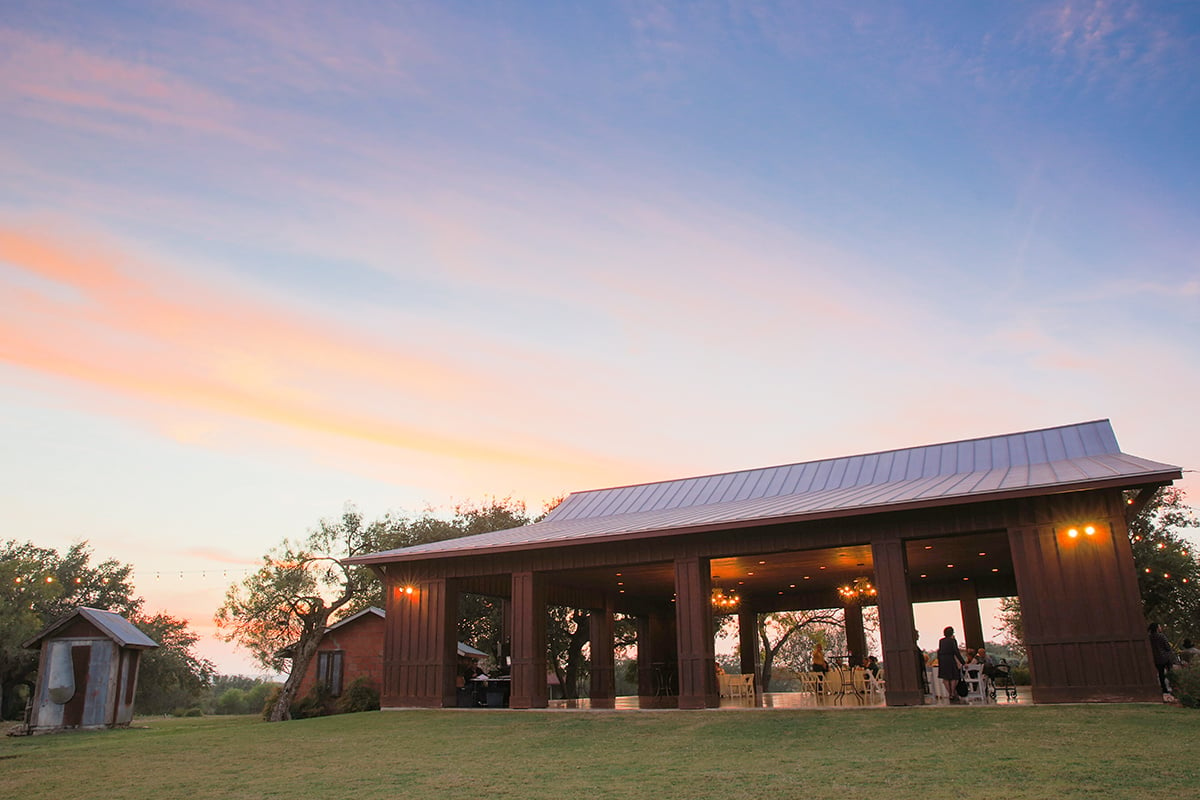 With mild winter temperatures common throughout the state, Texas can host outdoor weddings year-round
Considerations for a Texas Wedding
Select a Season: while Texas weather is perfect for hosting year-round weddings, temperatures can drop at night in the winter

–

especially in the desert. Check with your venue to see what the weather is like around your desired date and ask if they offer heating lamps for any outdoor gathering spaces.
Choose a Location: do you want to get married in a big city or a small town? Would you rather an urban rooftop or a sprawling ranch for your wedding venue? Would you prefer to say 'I do' off the grid or near the beach? Texas is a big state, so choose which area and features of the state will work best for your big day.
Dress for Comfort: Texas can get hot, especially during the summer months! Consider the materials of your tuxedos, wedding gown, and bridesmaid dresses when planning your wedding attire. Will wool work, or is linen more fitting?
Boots or No Boots? Cowboy boots are about as common as cars in the State of Texas. While boots may not be everyone's style, they certainly carved a spot for themselves in local wedding traditions. Before your Texas wedding, consider whether or not the groom, groomsmen, bride, or entire bridal party will be booting up for the big day.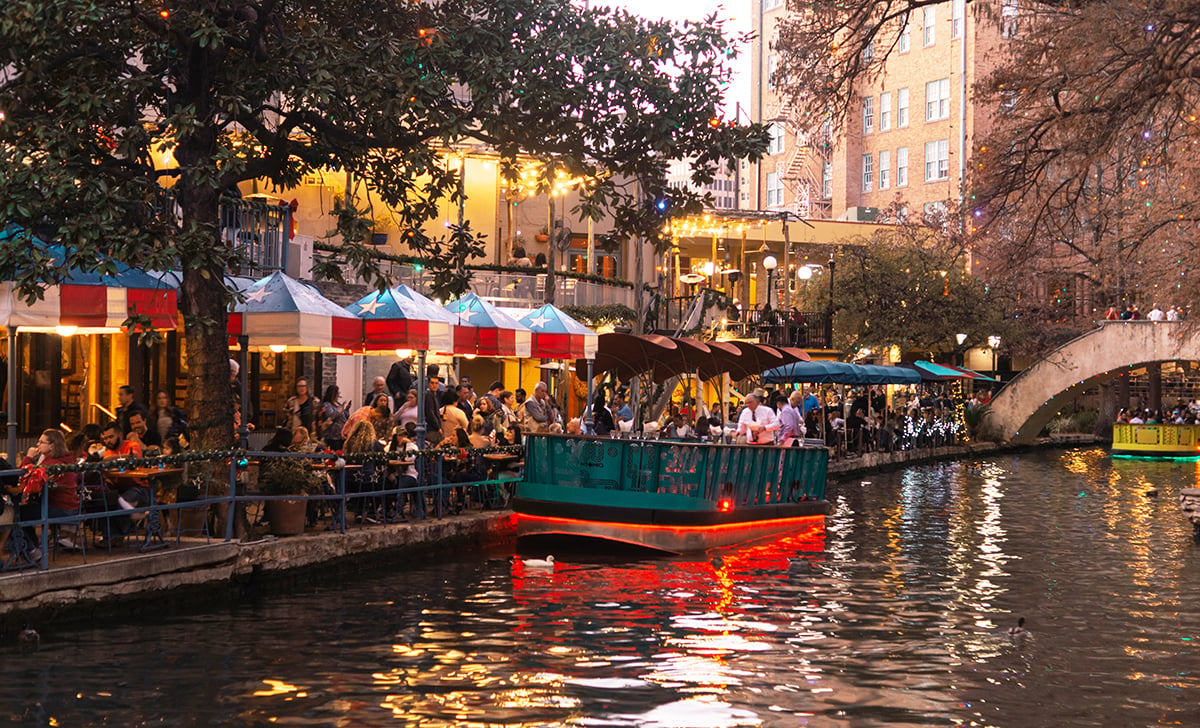 Take a stroll along the River Walk in San Antonio for serene water views and unlimited dining options
Things To Do in Texas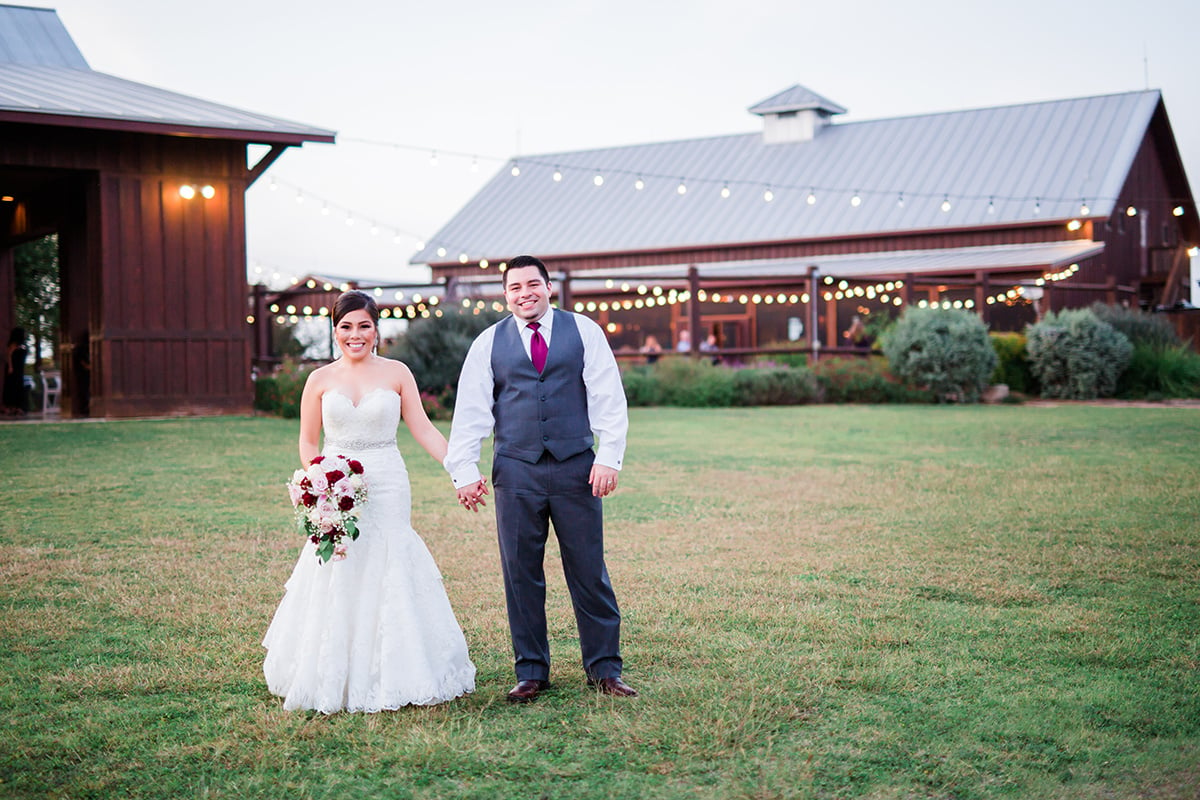 The twinkling bistro lights at Hofmann Ranch's outdoor reception space create a magical backdrop for an evening wedding
Located just outside of San Antonio, this rustic ranch wedding venue is surrounded by 370 acres of scenic landscape & Alsatian Texas charm. Hofmann Ranch's sprawling grounds feature a multitude of photo opportunities that are perfect for a rustic or bohemian wedding, including an over-sized outdoor fireplace, old iron gates, and pasture views.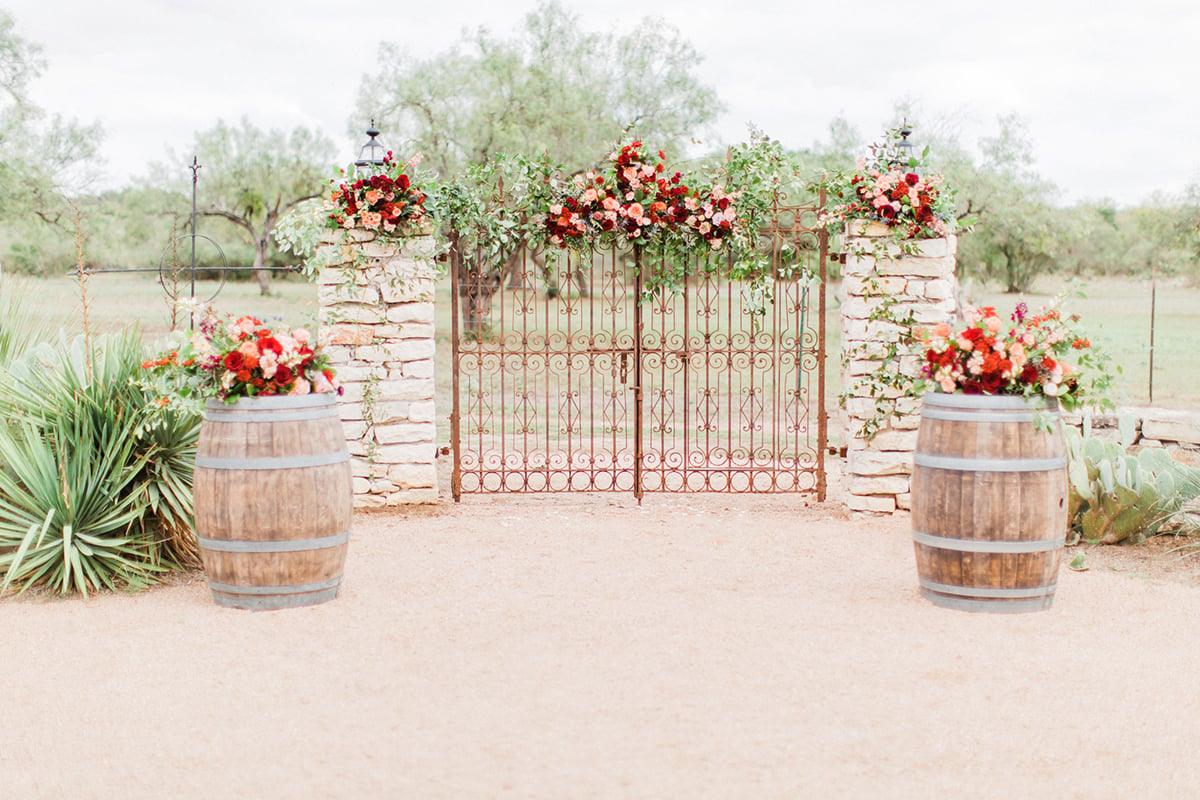 The regal iron gate at Hofmann Ranch is a favorite backdrop for ceremonies & portraits
This Texas wedding venue also offers a variety of indoor and outdoor ceremony, reception, and cocktail hour spaces. For an indoor reception, the Grand Hall's exposed wood and vaulted ceilings ooze with charm. The Meadow Pavilion is an open-air pavilion with a gorgeous stone fireplace that shelters guests from the elements while still allowing for a cool breeze to pass through.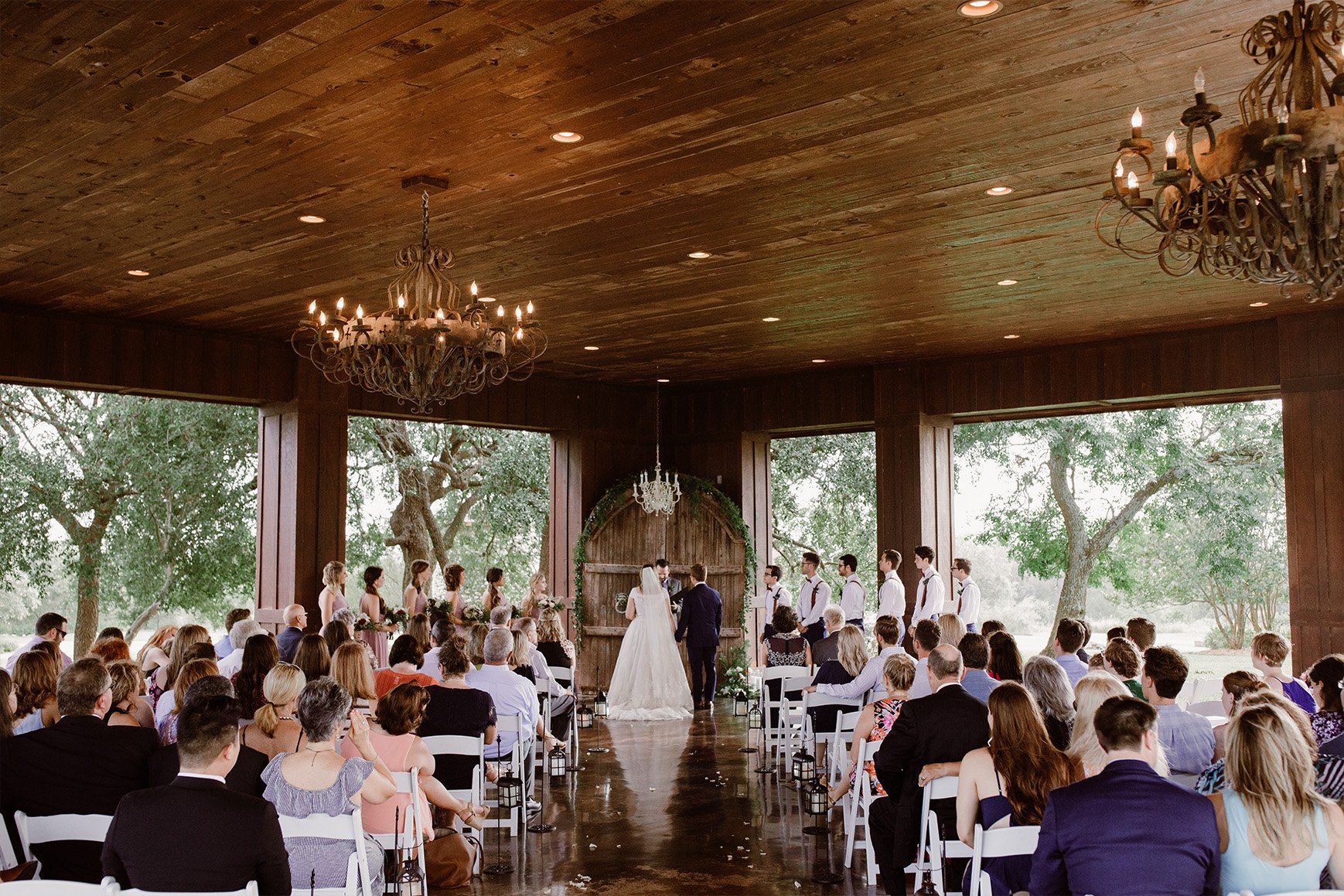 Say 'I do' in the rustic-yet-modern Meadow Pavilion at Hofmann Ranch in Castroville, TX
Dance the night away beneath the soft glow of twinkling bistro lights surrounded by your closest friends and family. Your guests will love snapping photos against the vintage iron gate and on the welcoming wooden porch. Even better yet, Hofmann Ranch can fit up to 300 guests –ensuring that there is plenty of space for a Texas-sized wedding!
***
Say 'I do' to delicious local comfort food, wide-open skies, and good old-fashioned southern hospitality! Texas weddings have so much to offer - from the rustic charm of Hill Country nuptials to the breathtaking backdrops of the state's sprawling farmlands. The Lone Star State is eagerly awaiting to host your picture-perfect vows, so strap on your cowboy boots and start planning your big day!