While we're busy hosting stunning events at our newest Arizona venue, Secret Garden, we want to take a moment to look back on this stunning wedding story from 2020 to showcase how beautiful this venue truly is. Let's take a look . . .
***
Meet The Happy Couple
Who are these love birds? Rydel Lynch and Capron Funk first began dating in 2019 as word of their love story took the YouTube world by storm. Rydel is most known for her time as a touring musician with R5/The Driver Era and most recently as an influencer and founder of Rydel, a trendy online fashion boutique. Capron is a highly successful YouTuber and professional scooter rider. This wedding is truly one of a kind!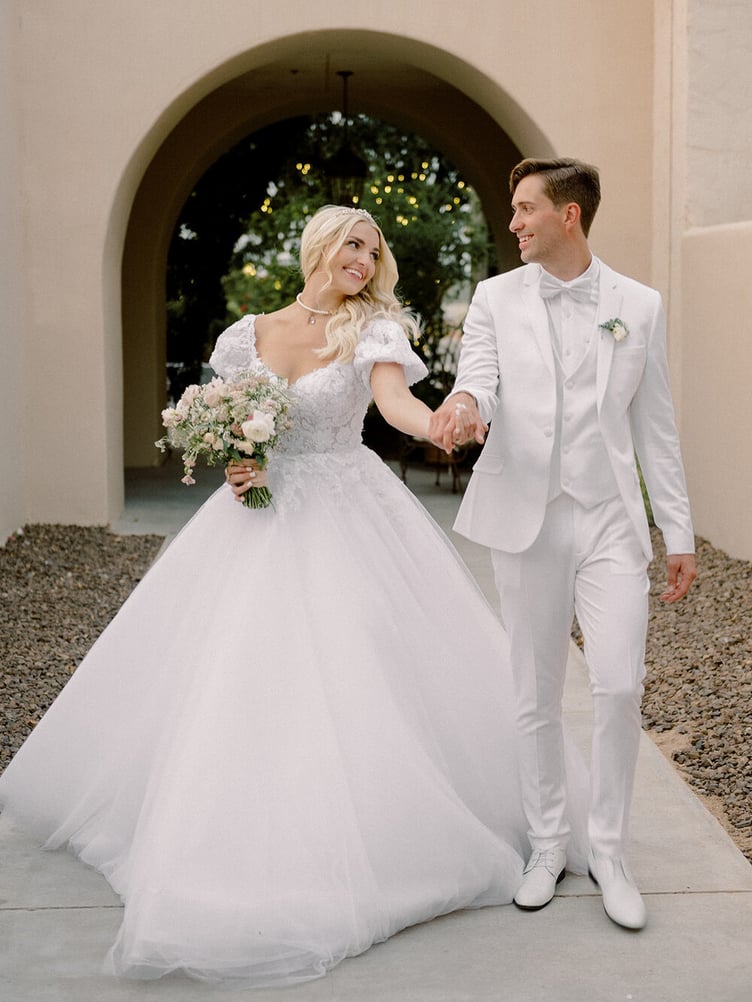 Wedding Planning
The happy couple shared the news of their engagement in February 2020 on Youtube in this darling video. A few short months later, they announced their elopement, having decided that they didn't want to wait one more day. When they decided it was time to host a big party to celebrate their marriage, choosing the Secret Garden was an easy choice. The stunning manicured grounds and historic ballroom made the perfect setting for this couple's wedding vision.

Planning the wedding was truly a team effort! Rydel took lead on all of the design details, while Capron consulted on the big important decisions. To help bring her design vision to life, Rydel enlisted Slater Events and The Event Co to work hand-in-hand with the Secret Garden venue team. The end result was truly spectacular.
"I worked directly with Rydel throughout the planning process. She was super easy to work with. It was so fun. She just made it so enjoyable, and it's been amazing to get to know her family and really bring in all of those touch points throughout the wedding because her family and the people closest to her are what's most important."
- Amanda Slater, Slater Events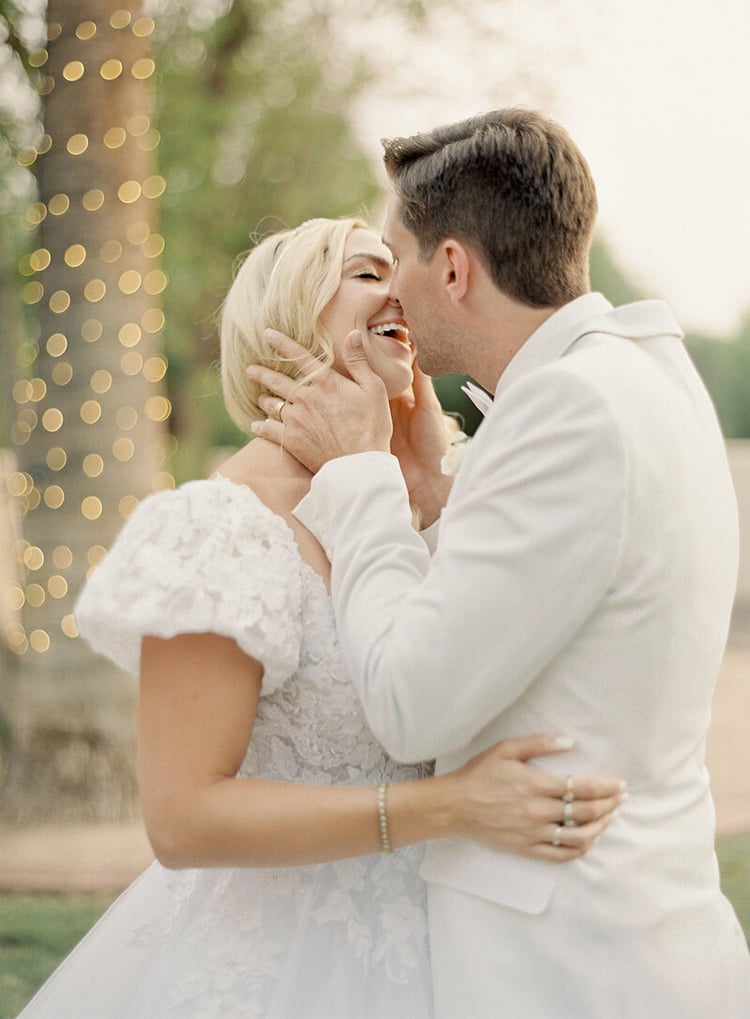 Wedding Decor & Details
The wedding design, coordinated by Slater Events, was truly a reflection of Rydel's personal style. They achieved this look by putting a retro spin on a secret garden fairytale theme featuring flowers, butterflies, and pastel pink accents. The end result? A truly extraordinary wedding design that complemented the architecture of the Secret Garden's historic venue just perfectly.
"We've never seen another wedding quite like this and that made it extra special. We always love when someone comes in with a bold vision for their special day, and we get to help bring it to life. We had such a wonderful time getting to know the Funk family and planning this one-of-a-kind event."
- The Secret Garden Team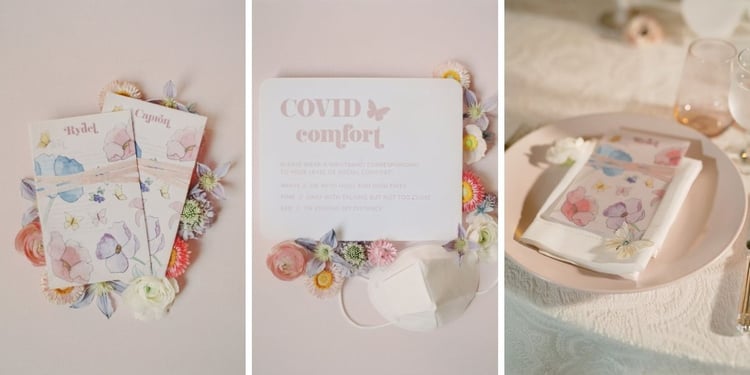 Wedding Fashion
This fashion-forward couple opted for a white-on-white ensemble from head to toe, with the exception of their pastel-colored florals. The star of the [fashion] show was definitely Rydel's custom-made Adriana Papell dress. She wanted to put a modern twist on popular 1980's styles with puffy sleeves, a full skirt, a modern lace bodice, and a playful heart cutout in the back.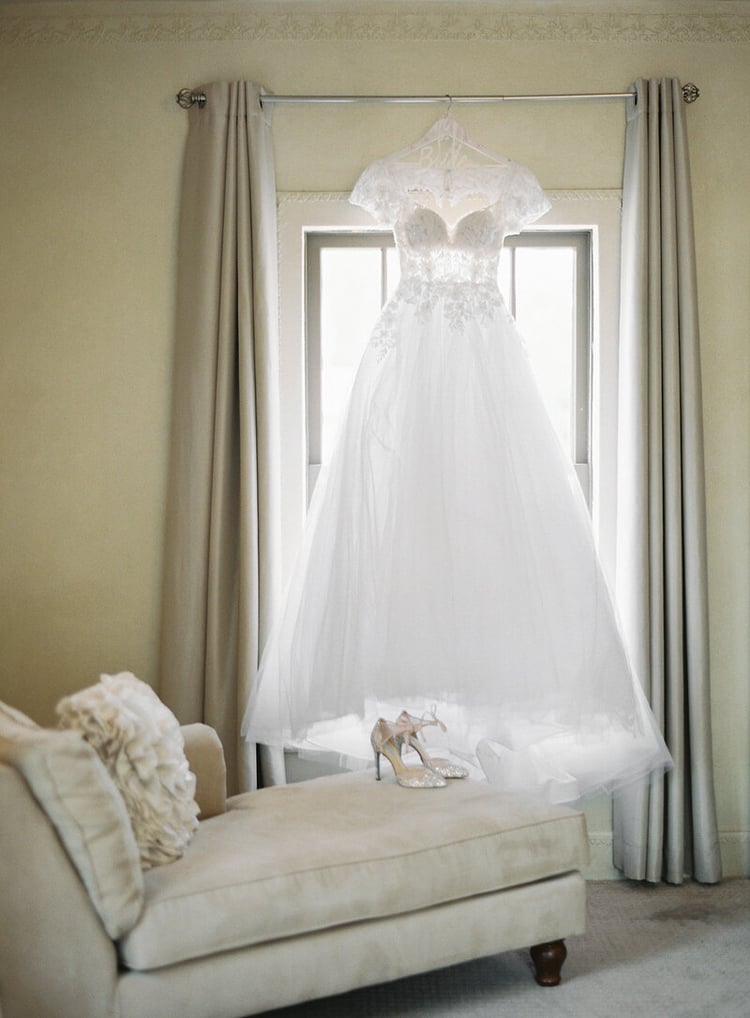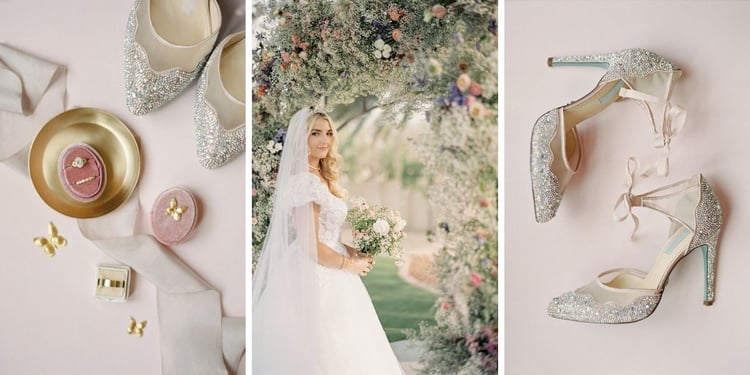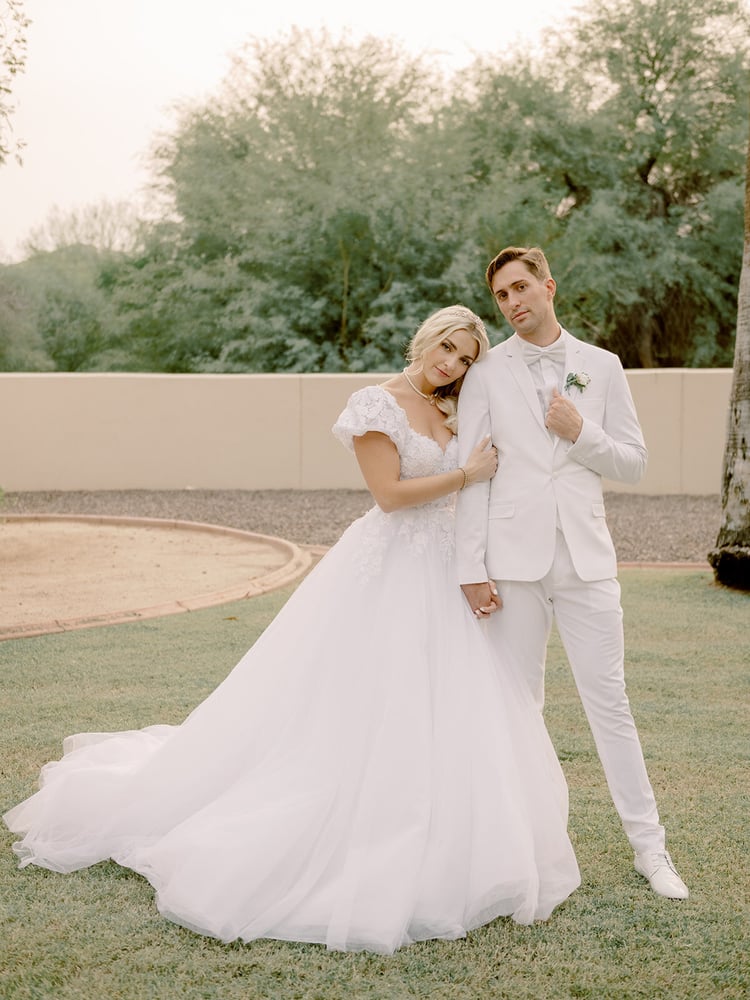 The Wedding Party
How dashing is this wedding party? The blush-colored gowns perfectly mesh with the black and white tuxedos and coordinating pink socks.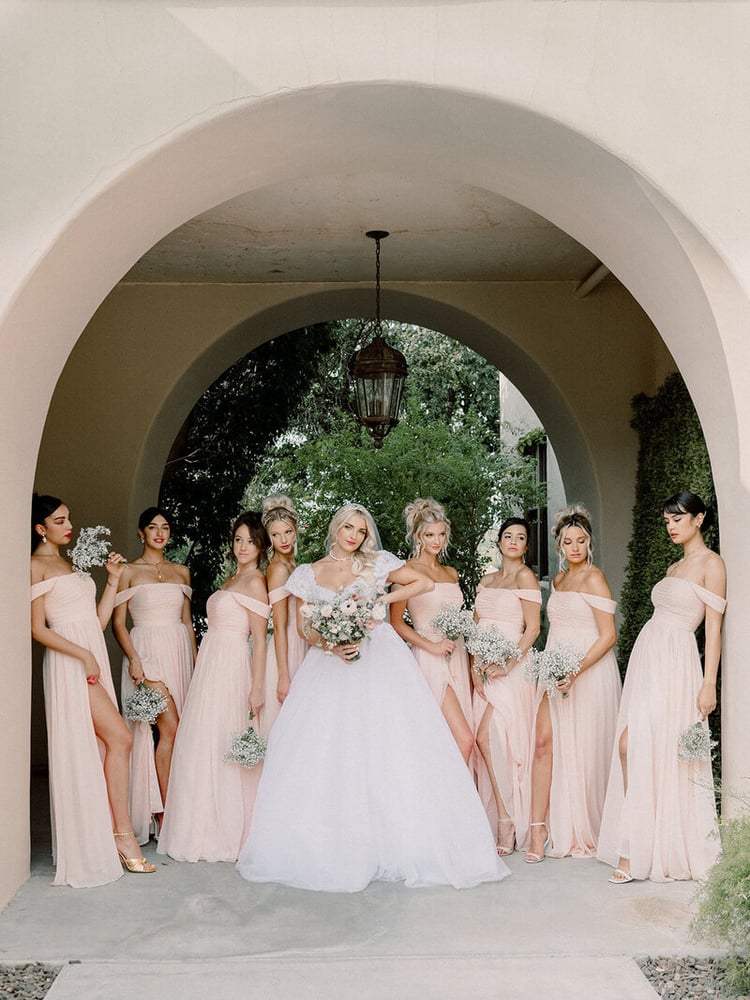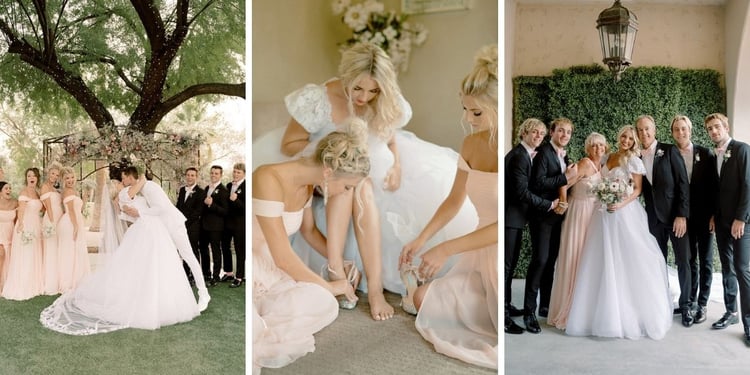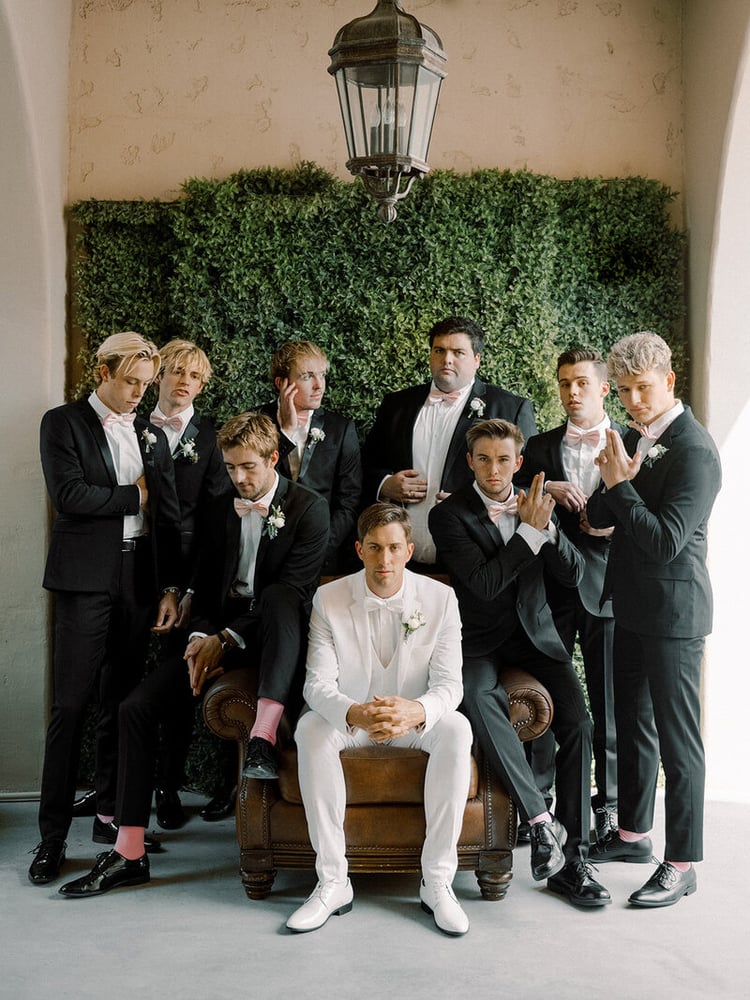 Traditions & Ceremonies
Rydel and Capron opted for a beautiful garden ceremony with a floral arbor featuring pastel roses, baby's breath, and wispy greenery. The same bohemian-style florals were placed along the aisle and inside the reception ballroom. The ceremony was really beautiful, full of emotional anecdotes and laughter, with perfect weather to boot!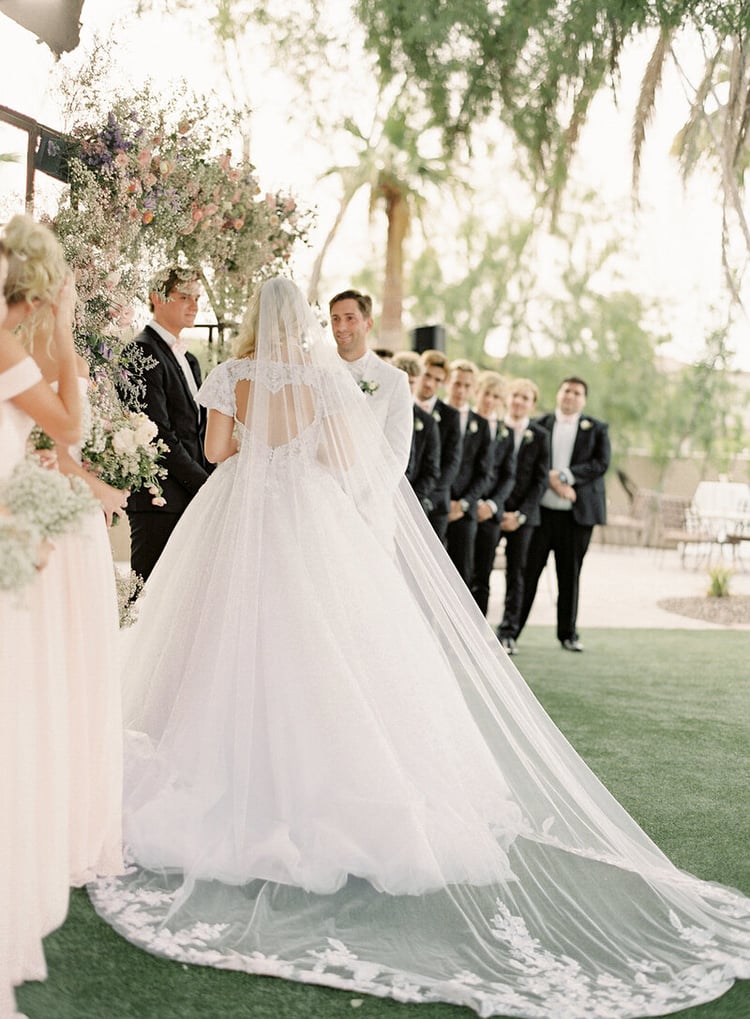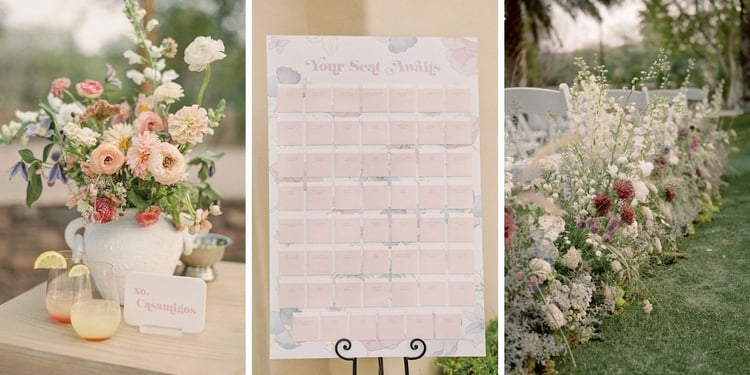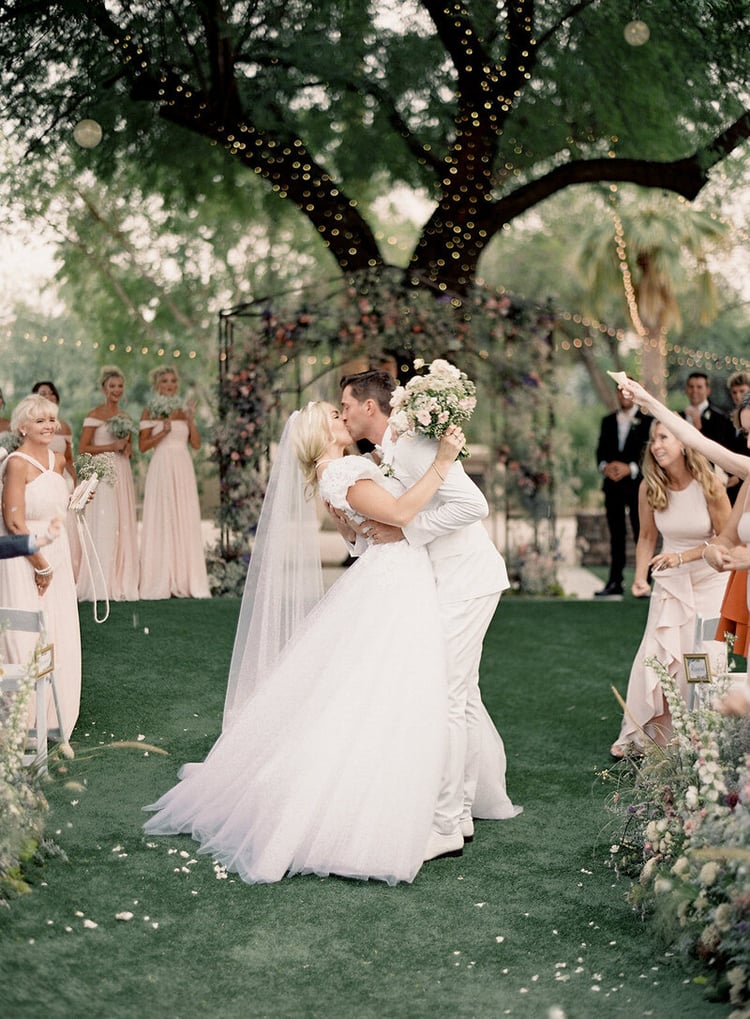 Dinner & Dancing
What a treat it was to be part of this special day! Rydel's brothers performed at the wedding, a dream come true for the glowing bride. It also served as the perfect opportunity to jump on stage a few times and delight the guests . . .
"Our absolute favorite moment of this event was when the bride surprised her new hubby by jumping in with the band to sing their song: I wanna Love You by Just Friends. It was such an emotional moment for both of them and it was a pure treat to witness."
- The Secret Garden Team
Dessert featured a stunning four-tiered wedding cake in matching pastel floral decor and stripes. Truly a piece of art, the cake was made by Ruze Cake House out of Scottsdale, AZ. Guests were also able to snack from the delicious donut bar late into the night!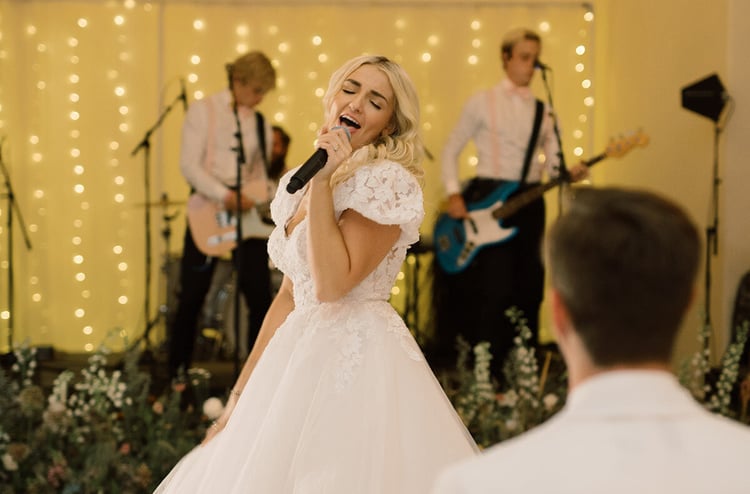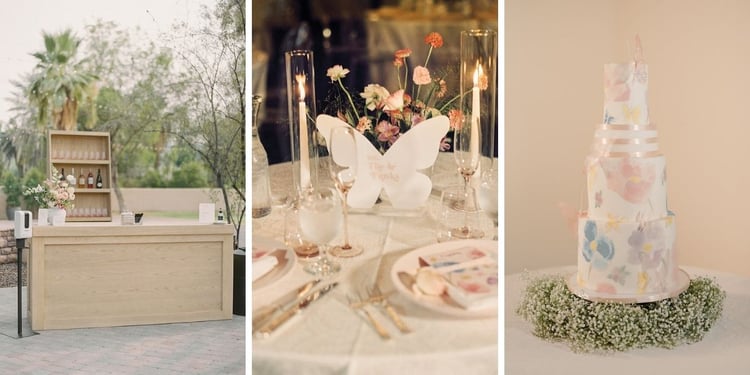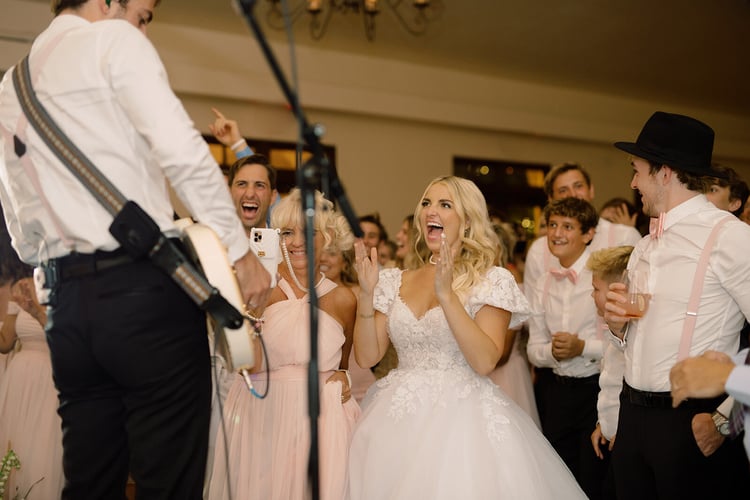 ***
What a gorgeous celebration! Join us in admiring the incredible crew of wedding vendors who teamed up to host this stunning event.
Featured in insider: Insta-Famous YouTube Couple says 'I do' at Secret Garden in Phoenix, AZ