"Everything is bigger in Texas!" We've all heard the phrase, and we believe it's true. From food, to football, to hats, to the actual state itself, everything really is bigger in Texas. So, when you plan a wedding at Hofmann Ranch in Texas, you can expect it to be as big and beautiful as the lone star state promises. And, when we say "big", we don't necessarily mean the guestlist (though with seating available for up to 300 guests, you certainly can have a big guestlist). We mean that in Texas, your wedding will be big fun because there are HUGE reasons to love a Texas wedding, and especially a Hill Country wedding.
***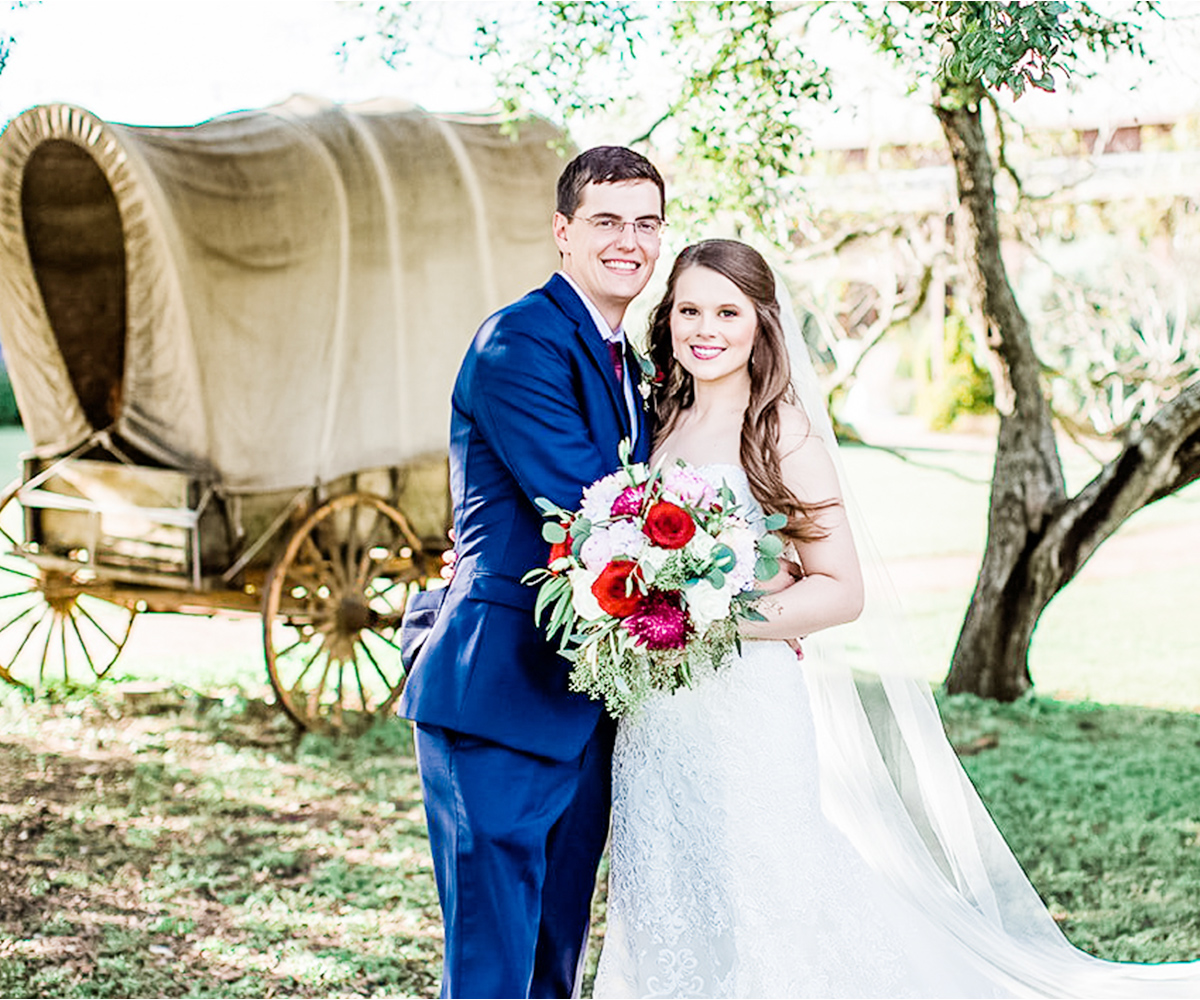 Plan a Big Texas Wedding with Wedgewood Weddings
Hofmann Ranch: The Best of Texan Wedding Venues

Located just outside San Antonio, Hofmann Ranch is 370 acres of scenic landscape and Alsatian Texas charm. With the capacity to hold up to 300 of your closest friends and family, this ranch-style San Antonio wedding venue combines all the best qualities of vintage/classic with modern/Bohemian. So, even if you're not the rustic type, there's something to suit everyone's taste at Hofmann Ranch.
On the property, you'll find a collection of quaint yet modern farm buildings that have been remodeled to accommodate your wedding needs. We love the "Hen House" which serves as the preparation area for the wedding party. We find that the wedding VIPs always appreciate a space of their own to get ready and to relax between events during the wedding day. Your ceremony can take place either on the Meadow Pavilion, the Garden Lookout, or the contemporary brick patio. And your reception can take place on the patio, in the Grande Hall, or at the Meadow Pavilion.
Whichever area you choose for your ceremony and reception at this San Antonio wedding venue, your guests will be enchanted by the scenic views of the pastures, and the charming and cozy atmosphere. The Grande Hall features vaulted wood ceilings, exquisite chandeliers, and a wrap-around interior balcony complete with a signature staircase. The Meadow Pavilion is an architectural masterpiece, and the patio is perfect to enjoy an outdoor fire, string lights, and views of the rolling hills.
The best part about getting married in Castroville at Hofmann Ranch is that it can be customized to fit any wedding size. So, your guests can make themselves at home whether you invite 50 or 300! Also, depending on the wedding package you choose, you have a choice between buffet or plated catering. Our classic wedding tier includes vegetable and cheese platters for appetizers, and the premier and elite packages come with a choice of delectable hot and cold appetizers that are 100% guest approved! Your bar options are also customizable: the bar can be a basic cash bar, hosted top-shelf selections, or anything in between.


The Grande Hall at Hofmann Ranch
Big Texas Weddings
In Texas, our Hill Country weddings are very special. There are certain details that we Texans love to include that you will only find in Texas. Inside Weddings wrote an awesome article about things you'll only see at a Texas wedding and we've picked out a few of our favorites.
Have you ever heard of a "VIB"? Only in Texas will you find a Very Important Bovine at a wedding! Some couples choose to invite a "VIB" like Bevo, the official mascot of the University of Texas, but at Hofmann Ranch, we have our own herd of friendly longhorn cattle! Rustic elements like these really add to the ambience and make your Hill Country wedding something your guests will remember long after the day.
Another Texas wedding tradition we love is the themed welcome gifts. Couples will often present their guests with a basket full of local products to kick off the wedding weekend. An example of a Texas welcome gift would be a basket shaped like Texas with pecans (the Texas state nut), Texas-sized cookies, and chips and salsa from a local restaurant. However, the options are endless, and you can really bring out your own personality in the welcome gift you choose.
With so many local treats, coming up with awesome wedding favor ideas should be easy. Look for anything with a Texas silhouette (like belt buckles or printed beer koozies), a bottle of custom-labeled BBQ sauce, tiny bottles of Dr. Pepper, or even locally produced leather goods like keychains or notebooks.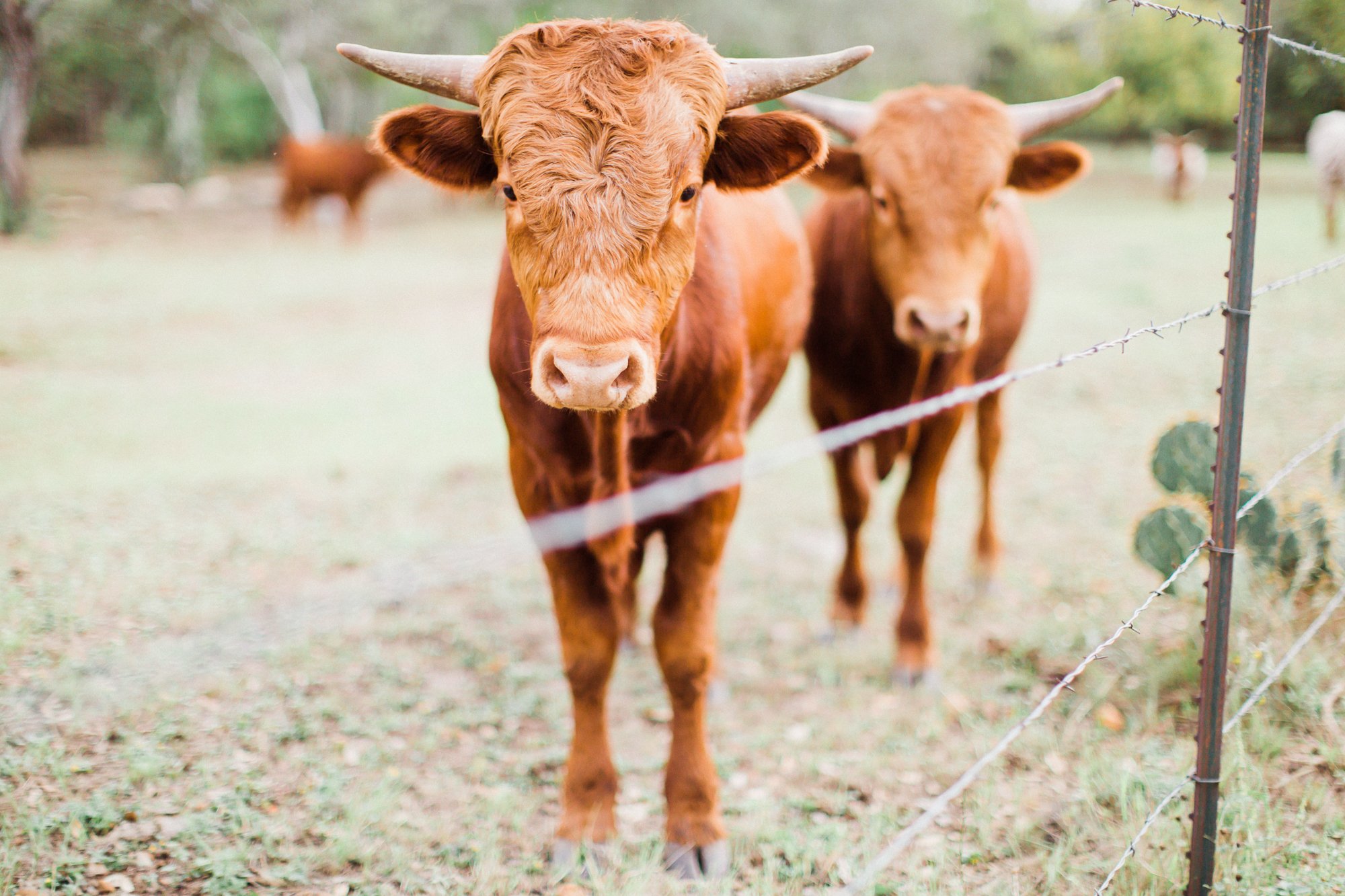 Very Important Bovine Included as standard
Texas Wedding Style
When it comes to overall wedding style in Texas, everything from groomsmen in boots and jeans to straight up black-tie elegance is appropriate. Most often, our couples choose semi-formal or cocktail attire for their Texas wedding. Nestled right in between traditional and casual, semi-formal is the perfect compromise for Texas Hill Country wedding attire. Think suits with or without ties for men, and cocktail dresses for women. Your guests have extra leeway to dress how they feel most comfortable on your big day.
We also like to see Texas style incorporated into the ceremony and reception wherever possible. This is a great opportunity to incorporate the state's cultural traditions into your celebration. Music is the perfect place to honor the Southern heritage of Texas. Consider having a live Tejano band play at your reception or host fun, traditional reception games like the money dance or a pounding party.
A money dance is a Mexican tradition that allows the couple to mingle with their guests one-on-one. The guests pay for the honor of dancing with the bride or groom, and often the best man also goes around and collects dollar bills in a boot.
A pounding party is an opportunity for guests to further shower the newlyweds with gifts in the form of pantry items such as flour, sugar, and eggs. It's called a "pounding party" because these kitchen essentials are given by the pound.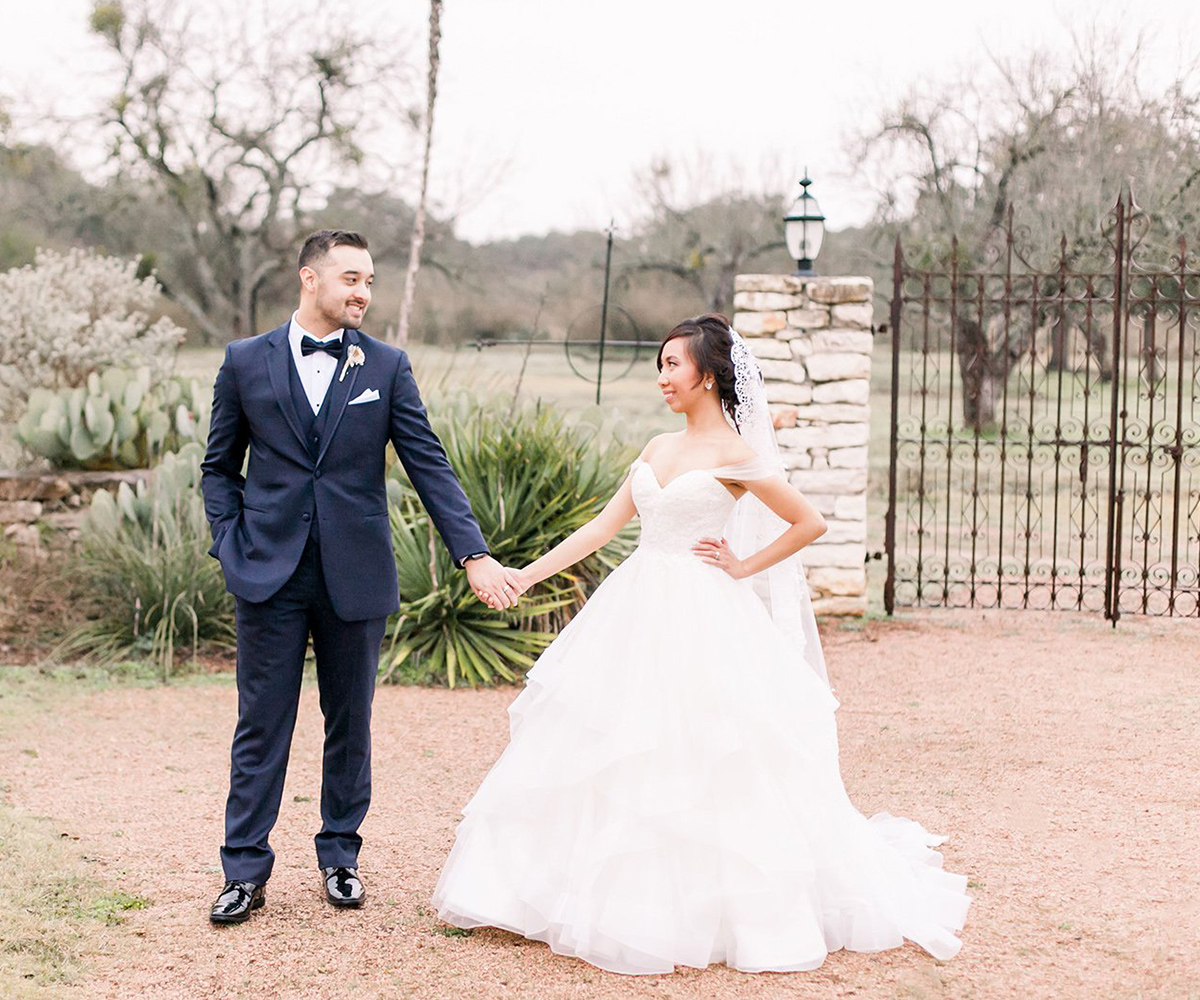 Getting Married in Castroville
In Texas, and specifically Castroville, there is a waiting period required between when you get your license and your wedding date, so be sure to plan ahead by reviewing the local marriage laws and regulations. This time encourages couples to take a premarital education course approved by the state. It's usually eight hours long, and covers important marital skills like conflict management and communication. The course isn't mandatory, but if you decide to take it, you can get $60 of the marriage license fee and the waiting period waived!
Whether you're a resident, or traveling in from afar, you'll feel welcome in San Antonio Hill Country. In fact, Texas is an awesome place for a destination wedding as the weather is often milder than more northern states. You will each need one valid form of identification that proves your age. This can be a driver's license, certified copy of your birth certificate, U.S. passport, or military ID card. You will also both need to know your social security number. Finally, if one of you is divorced, you must wait at least 30 days after the divorce is final before applying for a new marriage license.
Texans are known for their hospitality so if you host a wedding in Texas, helping your guests feel comfortable and welcome is a must! Set up a wedding website with all the info or provide details such as travel and accommodation recommendations with your save-the-date cards.
Texas is well connected and easy to get around. All of the big cities, including San Antonio, have international airports and there are smaller regional airports throughout the state. San Antonio also has a great public transit system so your out-of-town guests can easily explore the city in the days leading up to your nuptials.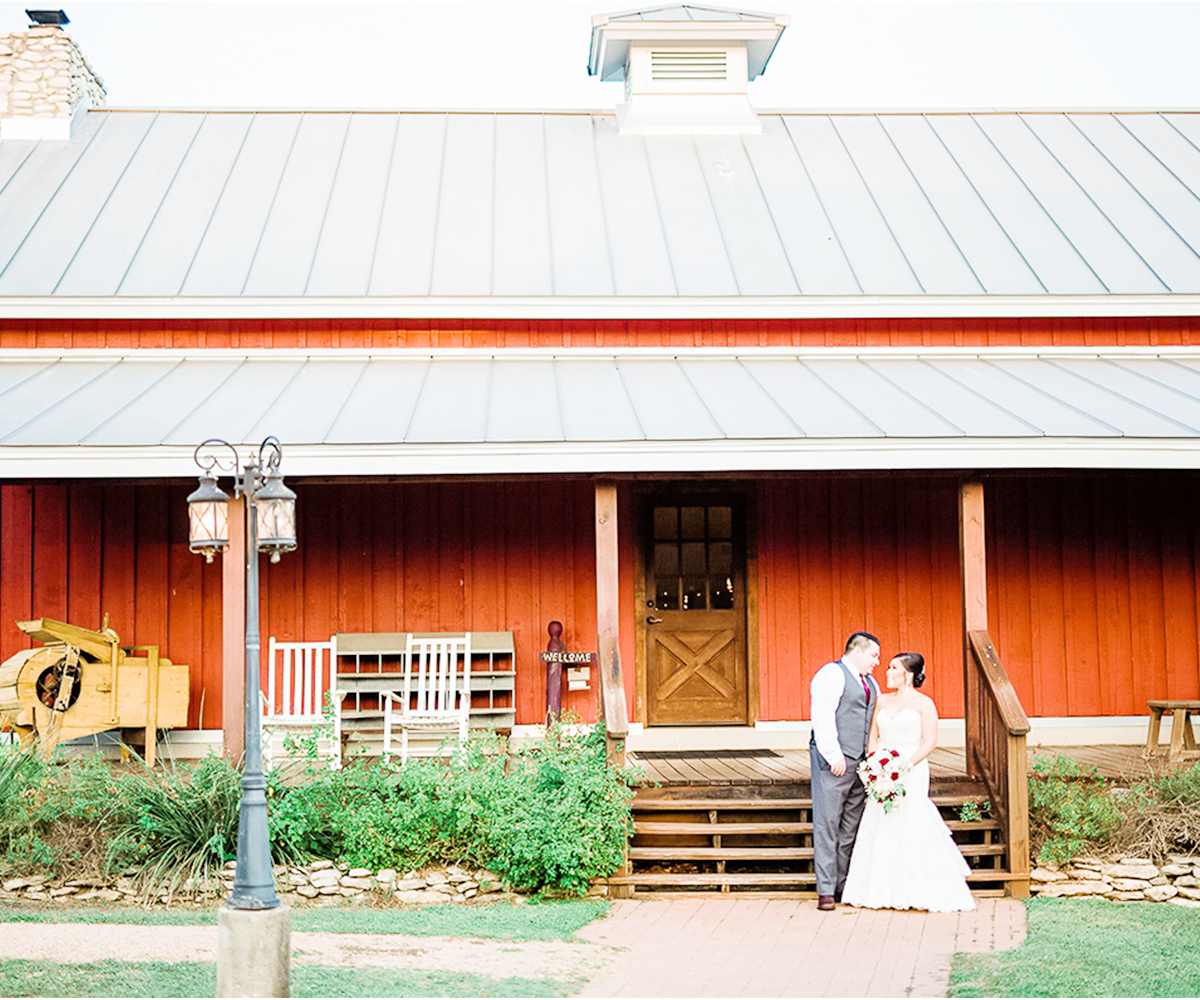 When in Texas
While celebrating at Hofmann Ranch, encourage your guests to explore Texas Hill Country. There is so much rich history and beautiful places to see in and around the San Antonio area. Most notably, San Antonio is known for The Alamo. This historic site is the most-visited landmark in Texas and the pride of San Antonio. So take the time to visit the shrine, admire the flags, stroll through the courtyard, and grab a souvenir at the gift shop.
While you're at it, there are a few other historic sites you might want to visit while in San Antonio. The Guadalupe Cultural Arts Center, the San Fernando Cathedral, and the Spanish Governor's Palace are all great attractions that will help you appreciate the diverse and rich culture of Texas. If your guests are traveling with kids or are young at heart, we love to recommend Six Flags Fiesta Texas, as well as SeaWorld and Aquatica, and newly added Morgan's Wonderland, Inspiration Island. Couples and families alike will have a blast and your wedding week will be filled with fun memories to last a lifetime.
Finally, be sure to check out the San Antonio River Walk for sightseeing, shopping, food, and fun. This 15-mile urban waterway is the largest urban ecosystem in the nation and is located just steps from the Alamo. You can explore the River Walk on foot or hop on a river barge for a guided tour.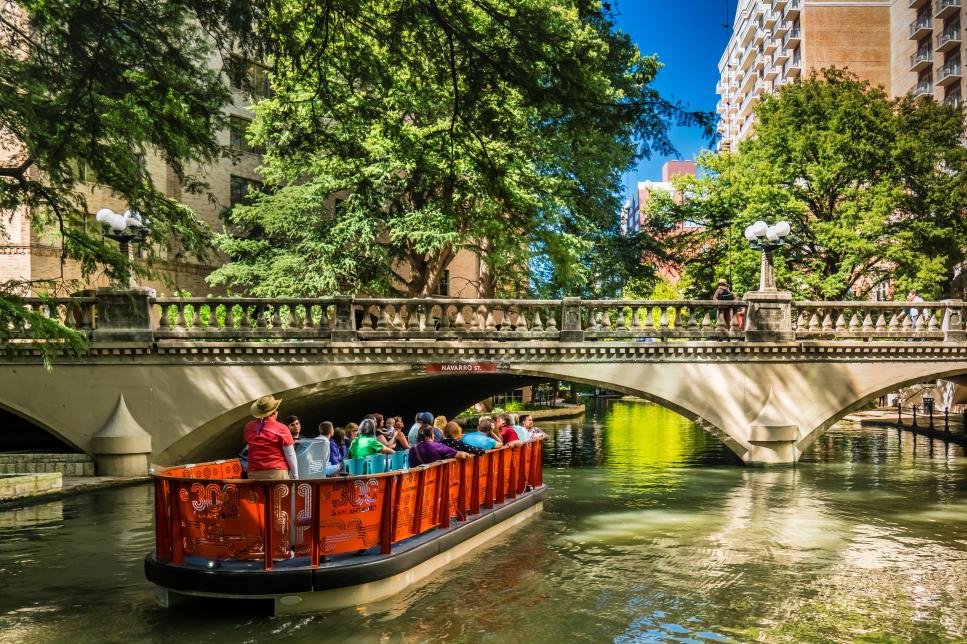 Why We Love Texas
If this will be your or your guests first visit to The Lone Star State, you're in for a real treat. Texans are some of the nicest people you'll ever meet. Everyone is always willing to lend a hand and the people are just generally happy. In fact, we're proud that the stereotype of Southern hospitality rings true for most Texans. We like to smile at strangers, tip our hats when passing, hold the door for others, and we make small talk look easy. Because even if we're having a bad day, we like to leave people with smiles on their faces.
Of course, we love Texas for the weather! If you can believe it, January is the coldest month with temperatures averaging a high of 62 degrees, making Texas weather very agreeable year-round! In San Antonio (the closest big city to Hofmann Ranch), you can expect hot summers, sunny springs, and mild winters. You'll love it!



Hill Country Hospitality
Texas Hill Country refers to the beautiful expanse of rolling slopes and valleys that encompass Central Texas. It's filled with meandering rivers and scenic vineyards, and it boasts magnificent stunning sunsets. It's no surprise that Reader's Digest called Texas Hill Country the most scenic drive in America. With its lush and colorful landscape dotted with beautiful green hills, you'll feel like you're in the south of France!
You'll also find a unique culture in Hill Country, as it was originally settled by German immigrants and the heritage has been preserved through architecture, traditions, food, and drink. Take special note of the wine and beer selections around Hill Country. Vineyards and microbreweries have been popping up all over Hill Country in the past ten years, making Texas the fifth largest wine-producing state in the country. It turns out that the European heritage combined with Texas soil and grapes produces some pretty impressive wine for you and your guests to enjoy.
Best of all is the weather in Hill Country. We already mentioned that we love Texas weather, but in Hill Country, the weather is even sweeter. The summers lack the humidity of many of the Gulf states and, in the spring and fall, the countryside really shines. With a gorgeous, mild climate and beautiful blooming flowers, it's a sight to see.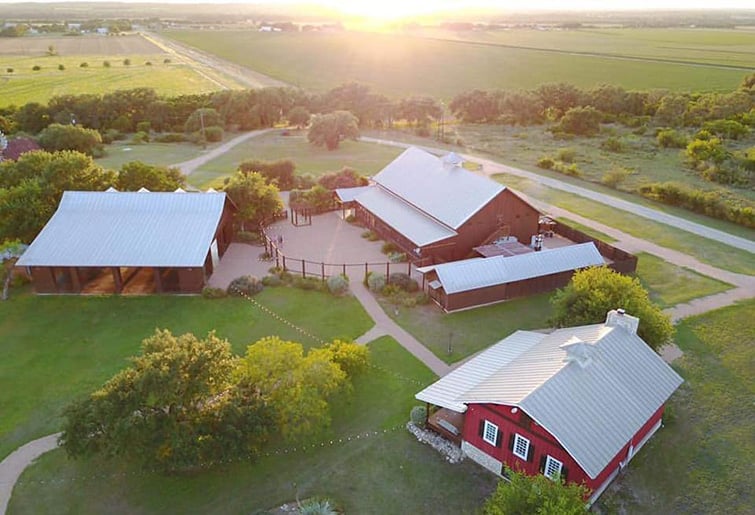 Hofmann Ranch by Wedgewood Weddings
Make Your Texas Hill Country Wedding Easy & Fun
The biggest advantage to choosing a Wedgewood Weddings venue for your upcoming nuptials is the planning team that is included with every package. With all our combined experience, every last wedding detail will be handled with care and enthusiasm. We also understand that different couples want to retain different levels of control over their weddings, and that's okay too! Everything about our packages is customizable, even the amount of planning help you want! So, whether you want us to handle the budget and all your vendors or you just come to us for occasional advice, we're here for you.
In addition to an exceptional team of wedding planners, each of our packages also come with a wedding binder. This proprietary binder is the secret to our success and will walk you through every single step of the wedding process. We give you the binder when you book with us, help you complete it, then run through the whole thing together at least four months before your actual wedding day. You'll be shocked at how smooth and fun you'll find the wedding planning process when we're here to help!
Finally, and possibly the best part about choosing a Wedgewood Weddings venue, is how we handle pricing. We've heard countless horror stories of couples booking with a venue only to have unexpected fees added to their bill. You will never find that at a Wedgewood Weddings' venue. We are always upfront about our fees, so you will fully understand your bill before you receive it. To get a head start on getting married in Castroville, check out our pricing details.
To get started, call or text us at 866-966-3009 to book a no obligation tour of Hofmann Ranch by Wedgewood Weddings. When you combine our love for planning weddings with our Texas hospitality, you'll feel completely at home when you get married at Hofmann Ranch in Hill Country.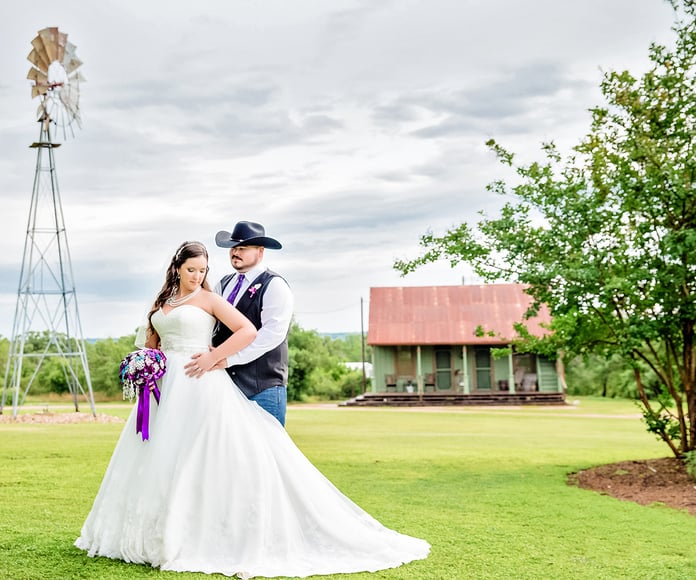 Big Sky Country - Texas Weddings are every type of stunning
Wait, Why Hoffman?
Did you notice how we spell the ranch name? Hofmann is an old family name with Alsace roots. It's true that most people spell our name 'Hoffman Ranch' and that's all good because both names are pronounced the same way.


"Hoffman is also commonly spelled Hoffmann, Hofmann, Hofman, Huffman & Hofmans. Whatever you choose - we'll know what you mean!"

Why are we telling you this? Well the original meaning of Hoffman was 'steward' meaning the person who takes care of you and your property. We're honored to look after couples on the most memorable day of their lives and continue the tradition of our namesakes at our stunning ranch.