One of the most unexpected wedding trends to strike popularity just might be tattoo wedding rings! While we don't expect traditional wedding rings to fade away, there's a clear rise in alternative ring options beyond the traditional diamond and gold wedding bands. The exchange of wedding rings is a tradition of deep history, one that symbolizes eternal love and commitment. Tattoo wedding rings have a number of benefits: they are generally lower cost than traditional wedding rings, they will never get lost, and they can be fully customized to fit your unique personality.
What better way to symbolize forever love than with a truly forever wedding ring tattoo? Whether you opt for a classic ring tattoo design, or micro tattoo that symbolizes your love, there are endless ways to commemorate your love in ink. If you are considering a tattooed wedding ring, here are some designs to inspire your creative side!
***

pros and cons of wedding ring tattoos
Before you jump right in and commit to a wedding ring tattoo, there are some important considerations - after all, a tattoo is [almost] permanent!
Pros:
You can't lose a tattoo! For those of you who are consistently losing your car keys, toothbrush or jewelry, this is an important factor.
You'll be able to wear it all of the time, no matter what you're doing. Many professions - construction, healthcare, and manufacturing to name a few - make it dangerous or impossible to wear your wedding ring while you work. The beauty of a tattoo is that you can wear it always and forever!
It's more affordable! On average, couples spend over $5000 on the engagement ring alone, and upwards of $1000 on wedding bands. On the contrary, you can get a simple wedding ring tattoo for around $50-$100 in most cities.
It's a truly unique expression of your love. No two tattoos are alone, and while this idea is trendy, it's still quite novel!
You can still wear a ring whenever you'd like! You can wear your engagement ring over your tattoo ring on special occasions, or whenever you like. A tattoo ring really offers you flexibility you don't have with a traditional ring.
Cons:
The ink could blur or blow out. Tattoos are an art, not a science, and it's always a risk that the tattoo might not turn out the way you imagine. How your skin reacts to tattoo ink is highly individual, so we recommend getting a tattoo elsewhere before you commit to a wedding ring tattoo!
It will fade, as will any tattoo. Tattoos on hands and other exposed body parts tend to fade faster due to sun exposure and other elements. The good news is you can always get it touched up!
While it may not come as a surprise to most, tattoos can hurt! Hand and finger tattoos can be more painful for some. Just make sure you're prepared, and you'll be good to go!

Get Inspired by These Wedding Ring Tattoo ideas
Tattooed Date Wedding Ring
Tattooing an important date on your ring finger is a sentimental way to show your commitment to your significant other. The date can be that of your wedding, your first date, the day you met, or any other special moment in your relationship. Add a design twist to your tattooed ring and opt for Roman numerals in place of numeric digits. For couples who prefer a more subtle placement, the ring can be tattooed on the side of your ring finger or underside (palm side).
The Mr./Mrs. Tattoo Wedding Rings
The playful Mr. and Mrs. tattoos are a sweet way to celebrate your significant other. Choose a beautiful script font and select a location for your new ink; we love seeing this tattoo ring on the inside of the ring finger!
The Symbolic Tattoo Wedding Ring
Choosing a symbol for your wedding ring tattoo is a fun way to celebrate a shared interest between yourself and your partner. If you both love the outdoors, consider choosing a hook tattoo or pine trees. If you are self-professed foodies, a fork and knife tattoos are another unique option.
An Understated Line Tattoo
Simple and sweet, an understated line tattoo ring is the perfect option for the minimalist couple. This modest tattoo ring is an elegant way to honor your new bride or groom.
The Initials Wedding Ring Tattoo
Another way to have some fun with fonts is with an initial tattoo ring. Select a typeface (or typefaces) you adore and tattoo your significant other's initials on your ring finger. You can opt for both first and last initial, or just the first initial.
Infinity Ring Tattoo
What better way to express your undying love than with an infinity tattoo ring! Add a personal touch to your infinity ring tattoo by including your loved one's initials or your wedding date in the design.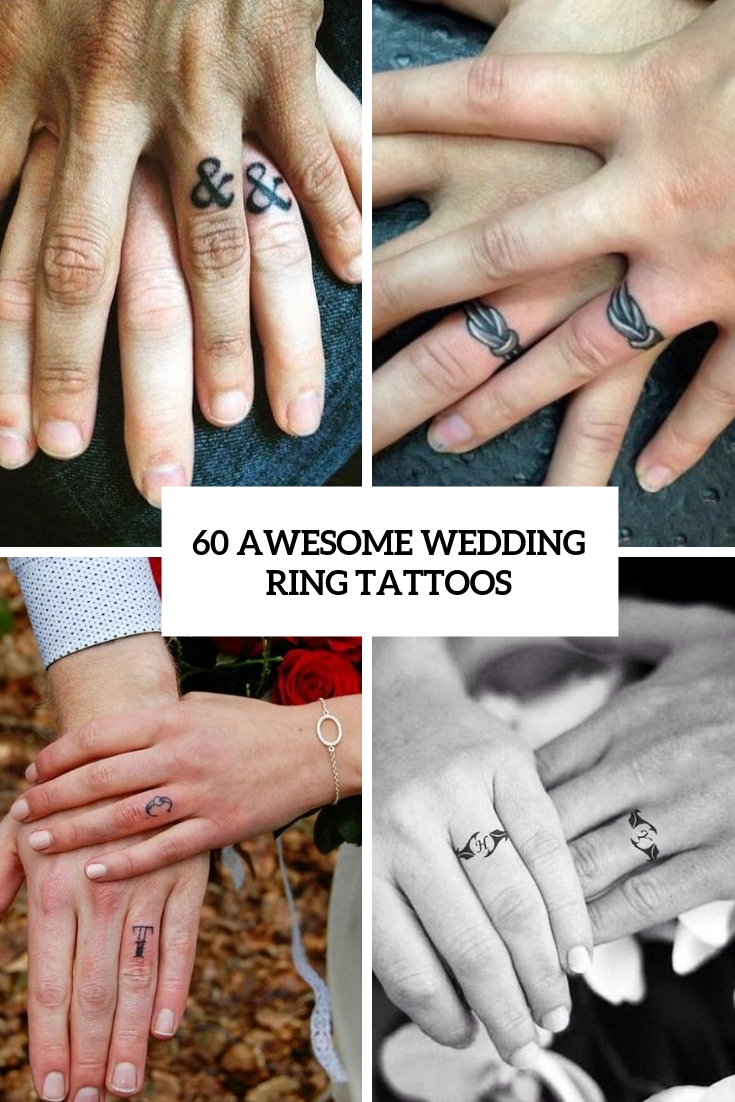 For more stunning wedding tattoo ideas, head over to weddingomania who have sourced 60 beautiful and interesting wedding tattoo designs to inspire you..
Alternatively, check out this tattoo slide show from Tattoo Ideas which contains couple tattoo ideas so you can riff on ideas that bring you closer.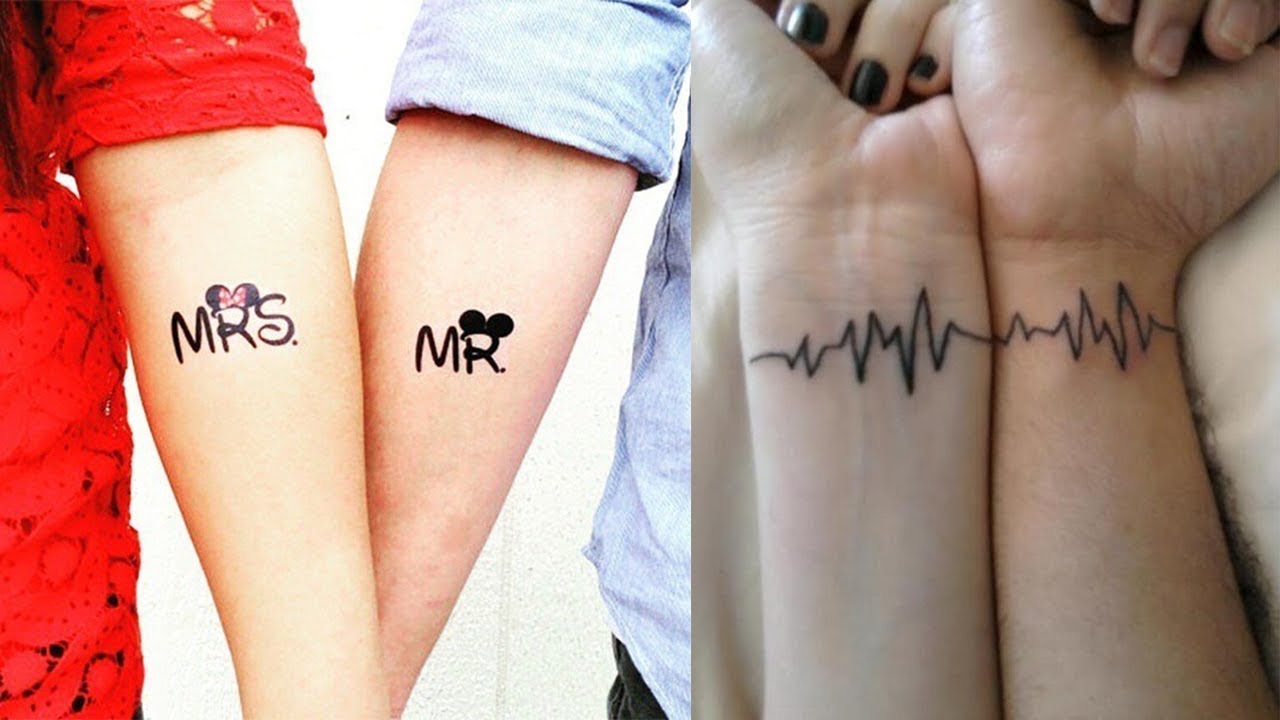 ***