Our Wedding Story - Angela Owens

What's it like to get married when it's literally your day job? Find out from Angela Owens, as she shares her experience as a wedding coordinator on her own journey to I do! Angela has been a friendly face at Wedgewood Weddings for many years and one of the reasons we believe she's so successful is that she's walked the walk!
Chris and I met when we were kids. We started going to the same school in sixth grade. On December 5th, 2002, we began dating over AOL Instant Messenger. We were in eighth grade and only 13 years old.

We've never broken up and we have never taken a "break!" We dated all four years of high school at Sequoia in Redwood City and we were even voted 'cutest couple'!

We went back to our old high school to take our engagement photos and recreated our cutest couple portrait, sitting right there in the same tree. We both later went to Cal Poly San Luis Obispo for college.

And, eventually, we were married at my favorite venue, Crystal Springs by Wedgewood Weddings!
– Angela Owens (née Bloomquist)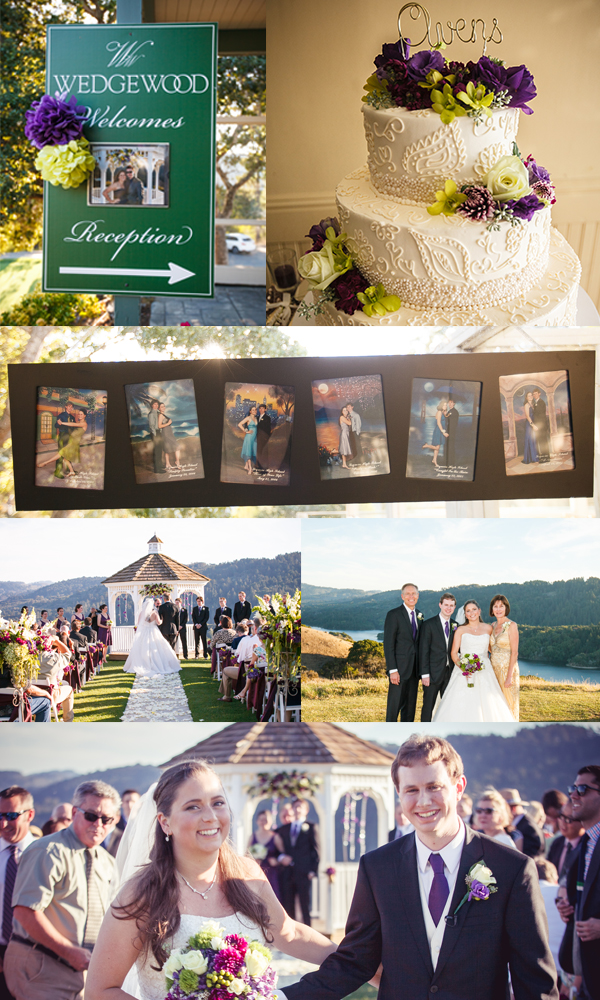 We hear hundreds of beautiful stories just like Angela's each year, but what makes hers so unique is that she's a Wedgewood Weddings bride and a Wedgewood Weddings employee.
Angela was our general manager at Crystal Springs in Northern California until it closed, and now she heads Boulder Ridge in San Jose. Angela and Chris are still going strong - they've celebrated many happy anniversaries - and have started their super-cute family.
One of Angela's strengths is that she knows the ins and outs of every type of wedding, and she couples that depth of knowledge with a broad devotion to our unique Wedgewood Weddings approach. She's attended many bridal fairs, immersed herself in the industry and, like many of our staff members, she also chose to share, host and hold her once-in-a-lifetime event at her Wedgewood Weddings venue.
***
It may be no surprise that Wedgewood Weddings employees frequently choose to get married at the venues where they also work. When asked why, those beautiful couples often reply that they see what thousands other couples experience when they visit Wedgewood Weddings for the first time: its value, its service and its convenience.