Introducing Bel Vino Winery by Wedgewood Weddings in Temecula, California. This gorgeous SoCal winery is the newest addition to Wedgewood Weddings and we're so excited to bring amazing weddings and events to life at this 40-acre vineyard property.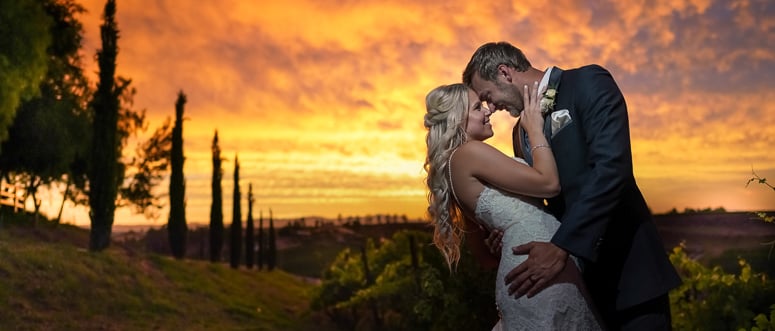 The Venue
Founded in 1996, this stunning boutique winery sits close to the entrance of Temecula Valley Wine Country and boasts amazing views of the surrounding Temecula Hills. Situated on one of the highest hills in Wine Country, Bel Vino Winery comes complete with panoramic views of the picturesque vineyards, valleys, and mountains.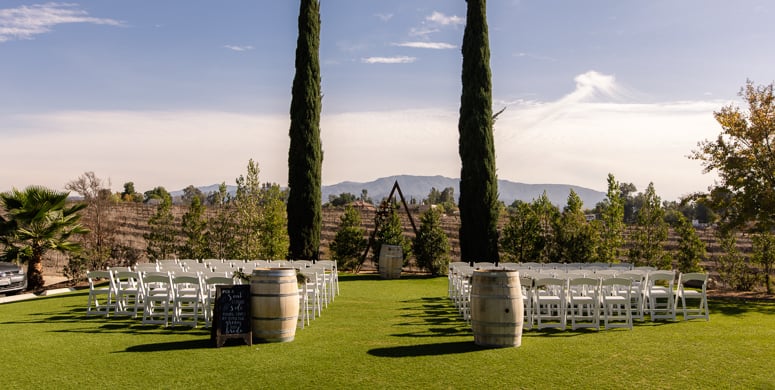 Along with this stunning backdrop, the Grand Bel Vino House is a grand getting-ready space with Tuscan flair where you can prepare for your upcoming nuptials. This house boasts one of the largest getting-ready spaces in the area with 3300 square feet of room. Complete with a master suite, guest suite, dining area, and gourmet kitchen, you'll have all of the amenities you'll need to relax and prepare for your 'I dos.'
Situated between the ceremony space and the alfresco reception area, the Bel Vino House provides a grand entrance as you walk down the aisle across the private ceremony lawn. With the vineyards as a backdrop, this private lawn sits separate and apart from the rest of the winery, providing a quiet and intimate space. The picturesque backdrop of the vineyards continues on to the other side of the house where you can enjoy your reception. From the bistro lighting to the elevated stage and red paved courtyard, this romantic aesthetic will bring all of the beauty of wine country to your night of celebration.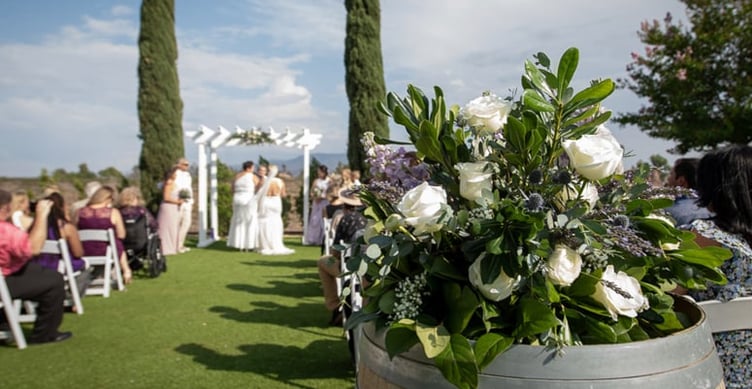 Eager to visit this gorgeous spot? Make a day of it and enjoy a bite to eat along with a wine tasting at our Bistro that operates on Saturday and Sunday. After touring our venue or booking your wedding with us, travel through the rest of the Temecula Valley Wine Country and enjoy the widespread views of this beautiful region.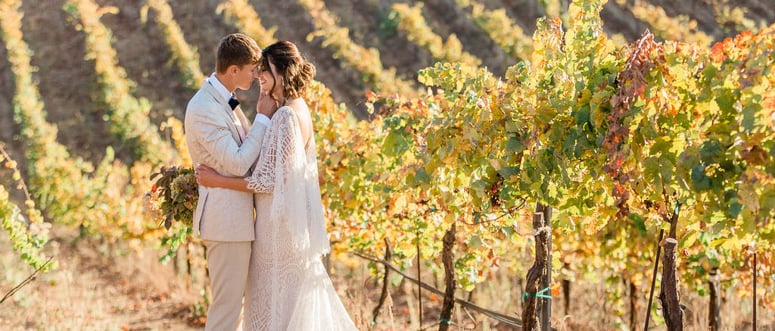 The Location
Situated less than five miles from Old Town Temecula, Bel Vino Winery by Wedgewood Weddings provides a secluded and picturesque space at the start of the Inland Empire. Temecula is a quick drive from Los Angeles and San Diego with less than an hour and a half commute time, providing a convenient Mediterranean escape in Southern California.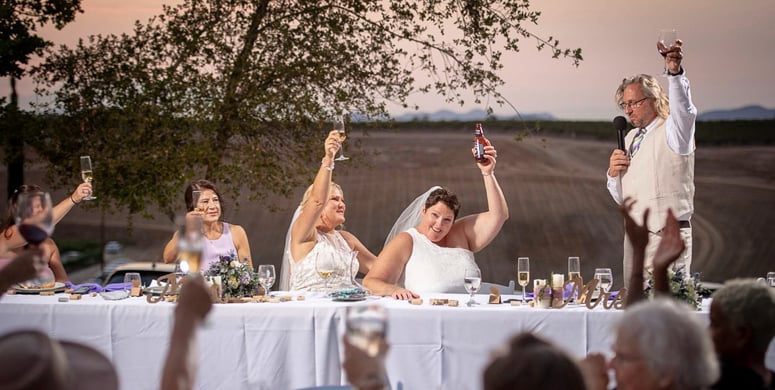 In addition to its distinction as a Wine Enthusiast Top 10 Wine Destination, the city of Temecula is also known for its annual Temecula Valley Ballroom & Wine Festival and small-town feel. If you manage to book a wedding date around the beginning of June, you could catch a glimpse of the hot air balloons soaring over the vineyards for yourself. This event, the surrounding wineries, and the beautiful Spanish architecture of Old Town make Temecula a delightful and scenic getaway for you and your guests to enjoy.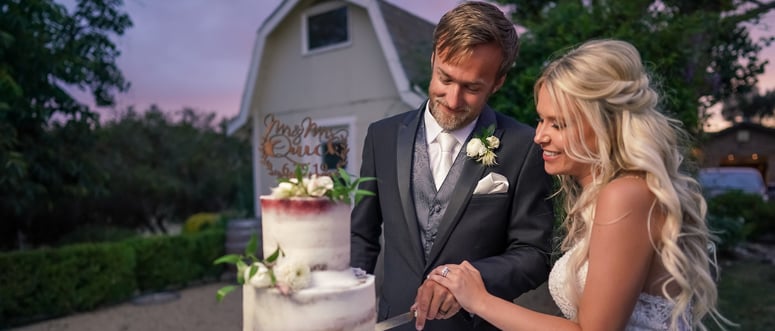 We can't wait to share this amazing venue with you! Book your tour of Bel Vino Winery by Wedgewood Weddings today and let us show you all of the scenic views, grand spaces, and unique experiences that this stunning venue has to offer.