December 2020


It's official: an upgraded look is coming to Granite Rose by Wedgewood Weddings! This week, our New Hampshire venue announced its plan for a 2020 facelift, and we're so here for it.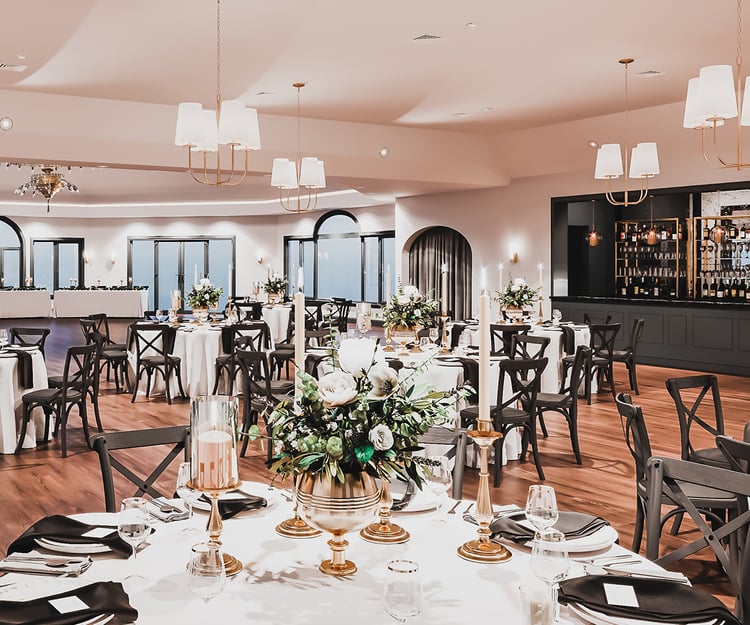 Our stunning Hampstead venue's new look will showcase a magnificent blend of bold styling, sophisticated elegance, and whimsical flare. For years, the local community has loved Granite Rose for its timeless and enduring gardens featuring multiple ceremony sites. And while the new interior will beautifully complement this charming vibe, it's sure to bring the reception to a whole new level, creating a true 'wow factor' as people make their way inside.
Enjoy a checkerboard floor in the foyer accented with modern black detailing, plush seating, and contemporary light fixtures. Complete all the finishing touches to your look in the improved dressing suite that offers a setting so pristine it will only accentuate how gorgeous you look in all your get-ready photos. Your guests will love grabbing a drink from the dramatic built-in bar that's so stylish, the bar itself is picture worthy. Cap off your event in the upscale ballroom featuring expansive windows that fill the space with natural light, wood flooring that lets you designate the dance area wherever you want, and luxe styling throughout that sets a no-extra-decor-needed atmosphere.
| | |
| --- | --- |
| | |


"We heard from couples that they wanted a single, spacious celebration area rather than two separate rooms to choose from (with the chance that another wedding would be happening in the other one). So, we answered their call and designed a space dedicated to one beautiful ballroom!"

- Sarah Thomas, General Manager at Granite Rose by Wedgewood Weddings
We always love a bold look that shakes up the vibe in a room. Still, we can't help but admire a good classic too - and that's exactly what the new look of Granite Rose will embody: a chic blend of sophisticated style along with the timeless charm that's made it a favorite in the community for years. We're confident that you'll love the wood flooring, cross-back chairs, contemporary light fixtures, and lavish dressing suite!
Excited as we are? Tours will continue seven days a week during renovations. So, call 866.966.3009 today to schedule your free consultation where you can walk through the venue, hear more about the design details, and get a custom quote!
For more details about our favorite East Coast wedding venue, Granite Rose, check out all the details here!