Meet Cheryl and Dan who wore beautiful smiles throughout their 8/8/2020 wedding day! With the high of wedded bliss still glowing, Cheryl and Dan were thoroughly impressed with their 2020 wedding at Ken Caryl Vista by Wedgewood Weddings, despite the unseen intrusion of COVID-19.
"Getting married made 2020 about more than just about the pandemic."
Cheryl Martinez



Chatting after the big event, Cheryl emphasized the importance of not allowing stress to take away from your special day. By allowing herself to be completely transparent during the planning process, she was able to have all of her concerns answered immediately creating a calm atmosphere leading up to, and on her wedding day. When there are so many outside elements that can trigger frustrations and nerves surrounding a wedding, it was so reassuring for Cheryl to have such a supportive team.


"I have never had to plan a wedding before and the Ken Caryl Vista Team
was the best. They kept us calm throughout the entire process!"


When reflecting on the process leading up to their wedding, Cheryl and Dan had a hard time picking one memory that stood out the most. From the reception setup to the details of the napkins, the excitement grew with each new detail. Their team at Ken Caryl Vista didn't spare a single detail and was able to build anticipation for the simplest of features.

Unique enhancements to your wedding day can add a special touch that can create fun memories for a lifetime. Cheryl and Dan decided safety mask favors were worth the extra effort. They provided their guests with face masks and stickers to decorate their masks.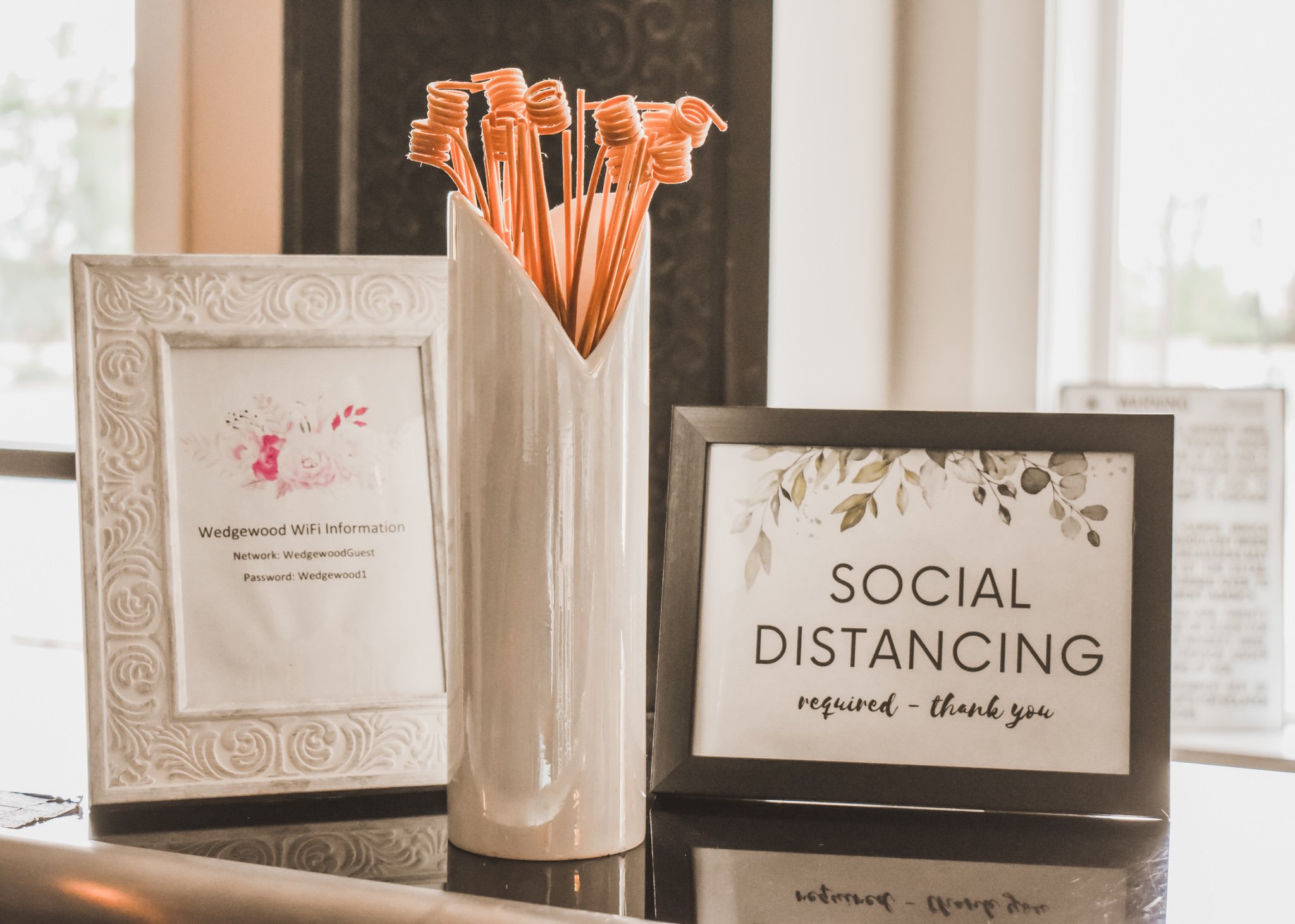 Couples have found new ways to get creative with safety
protocols surrounding the pandemic and social distancing
One of the biggest surprises for Cheryl and Dan was how perfectly DJ Maestro was able to capture their personalities. With every song played, they felt there was a perfect balance of energy and taste in music. Their guests enjoyed the tunes and consistently complimented our team about the picturesque venue.
Cheryl and Dan loved working with our venue team and agreed on the beauty of the property. The two were thrilled with the delicious food prepared by our culinary team. They had planned a brunch wedding with a menu ranging from fresh fruit and assorted pastries to scrambled eggs, rosemary chicken, and breakfast potatoes - complete with carved roast beef au jus with creamed horseradish.



The perfect spot to slip into a post-wedding food coma, or to sit and sip the day away!
After reviewing several venues, Cheryl and Dan knew that Ken Caryl Vista by Wedgewood Weddings was a perfect fit after meeting and connecting with the staff and seeing the all-inclusive packages we offer. Although getting married while the world was in quarantine was an unexpected diversion, Cheryl explained that the wedding helped make this year about more than just about the pandemic.


"Throughout the entire event, the Ken Caryl Vista team discreetly cleaned and sanitized the venue without our guests even noticing."


***
Dan and Cheryl loved every aspect of their wedding: They're elated to now be husband and wife. It's always a delight to meet a couple who actively seek joy and celebrating with family. Let's raise a glass for Dan and Cheryl Martinez!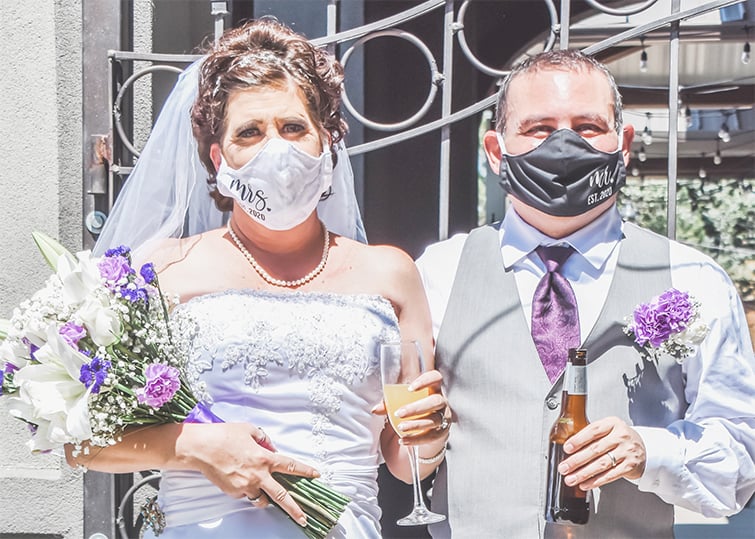 Drink in hand and mask on face
Cheryl & Dan Reveled in Creating a "new norm" for Their Wedding