Weddings are expensive, we get it. Take a look at our current promotions to see if any apply to your event.
---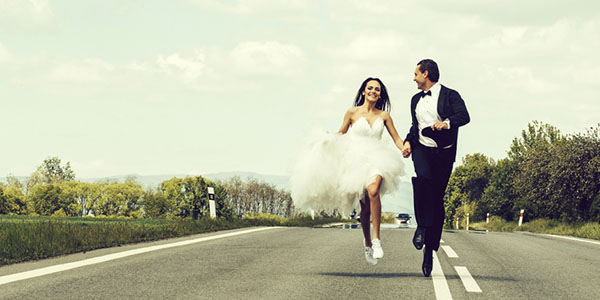 Short-Term Booking Special
---
A short-term engagement comes with big-time savings. With our all-inclusive packages, you don't need to spend a year arranging all the details for your wedding. You're ready to start your life together now... So, why wait? 
Book and celebrate your wedding within four months and receive a $500 discount*
See how surprisingly easy it is to plan a wedding in four Months!
We give a military discount to show our appreciation to the men and women who serve our nation. Active-duty couples with non-Saturday weddings get 10% off of their entire wedding package!* This discount is exclusive to active-duty members of the armed forced from all branches of the United States military.
Refer a friend to Wedgewood Weddings and you'll both have something to celebrate. They get a $100 discount off their wedding*, and you get a $50 Amazon gift card when they book.
A wedding is a big investment - both emotionally and financially. You want to cut the cost of your wedding without compromising. We get it. You'll find Wedgewood Weddings are fairly priced and we review our packages constantly to provide even more great options all the time!
*Discount given at time of booking. Terms and conditions apply.