You never want to look back on your wedding day and have regrets about the colors you chose, the bridesmaid dresses, the ceremony or reception décor, or even worse, your dress. With so many options, it can feel overwhelming planning your big day. To create that perfect timeless look there is one thing you must remember...be true to yourself. Whether your look is classic, rustic chic, boho, or beachy, think about who you are as a couple. Choose key elements that define you and stick to those. Trends come and go but you want to look back at your photos and memories and still love your look for years to come.

It all starts with the invitation, this will be your guest's first look at your theme. Choosing invitations that don't go over the top will certainly say "timeless" celebration. Use a classic color palette like white and navy, fonts such as Bodoni, Garamond, or Minion, and a clean (and most importantly readable) design will go a long way.

When looking for your venue keep in mind all of those things that make the two of you a couple. Did you go horseback riding on your first date? If so, you might enjoy a destination wedding at Hofmann Ranch by Wedgewood Weddings. Explore a choice of ceremony and reception areas like the tranquil patio looking out over the Medina River Valley, lavish Meadow Pavilion, or our exquisite Grande Hall with double oak staircases and opulent fixtures. This ranch-style wedding venue combines vintage and classic to create a choice of event areas for every type of couple.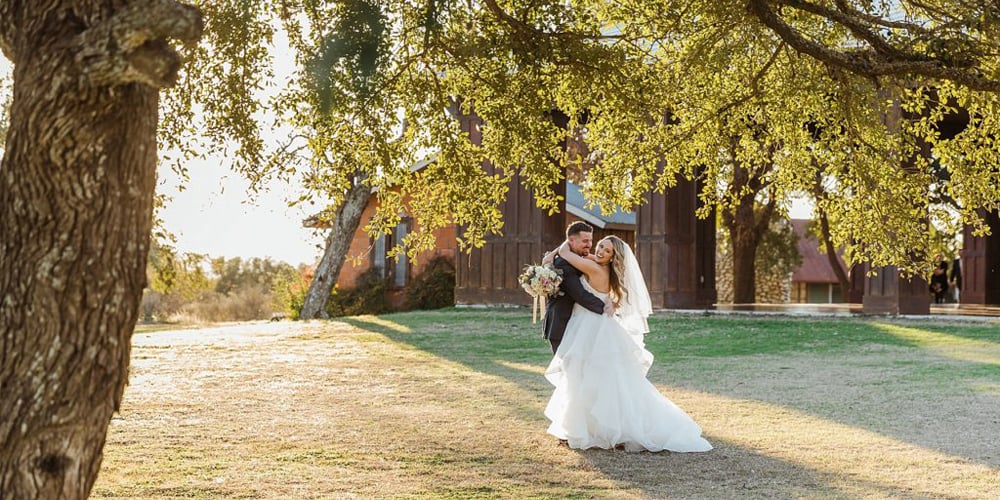 What's your favorite type of vacation to take as a couple? Enjoy relaxing on the beach and playing in the waves? A beach ceremony just might be for you! White sands, blue skies, and the refreshing ocean breeze set the stage for amazing photo opportunities. Nestled along the dramatic cliffs and gorgeous white-sand beaches of the Central California Coast, Carmel Fields by Wedgewood Weddings boasts exceptional views across Monterey County. Head down to nearby Monastery Beach for a toes-in-the-sand beach wedding ceremony. Then, settle into your choice of elegant reception rooms, where the modern chandeliers and bistro lights provide a romantic glow guaranteed to make everyone feel the love.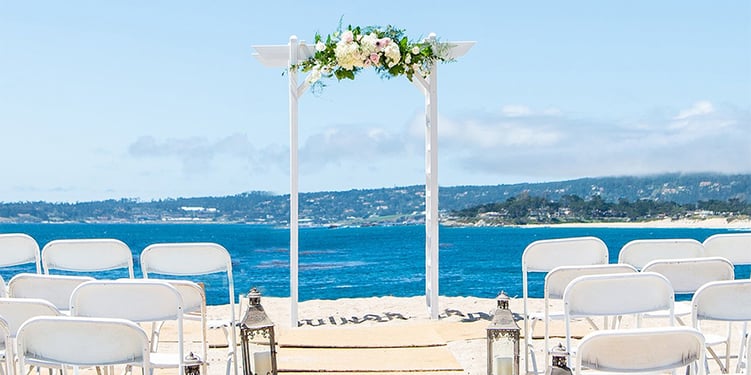 No matter the venue, there are some things to keep in mind when you're choosing the décor for your big day. The day is about you. Not the flowers. A simple setting is sometimes the best background for a ceremony and reception site when making choices. Delicate white florals, lush greenery, light linens, and minimal décor add to the classic wedding style. You won't have to worry about photos looking dated. When you and your loved one look back, you'll still be madly in love with these timeless ideas.

Here comes the dress. Opting for an overly trendy bridal attire might seem fun and stylish at the moment, it can date your wedding in the years to come. You can never go wrong with a classic white gown, romantic white veil, and a few personal touches. Pay attention to the fabric. Lace, chiffon, and silk always work in any setting and they photograph beautifully. Accessorize with flowers in your hair, an elegant pearl necklace with simple earrings to match, or an honored family heirloom. These are all items that will complement your traditional style. Top it all off with a monogrammed handkerchief that will become a precious keepsake. Your hair and makeup play a major role in nearly every picture. Don't over-style...remember the 80s? A simple do that is pulled back off the face in a low bun or a high chignon are timeless choices. Dorn with a stylish hairpiece. Make sure to do at least one test run before the wedding day.

Stay authentic to your own personal style as a bride and as a couple, and your day will have that timelessness that will last for generations.