Everything You Need to Know About Wedding Invitations & RSVPs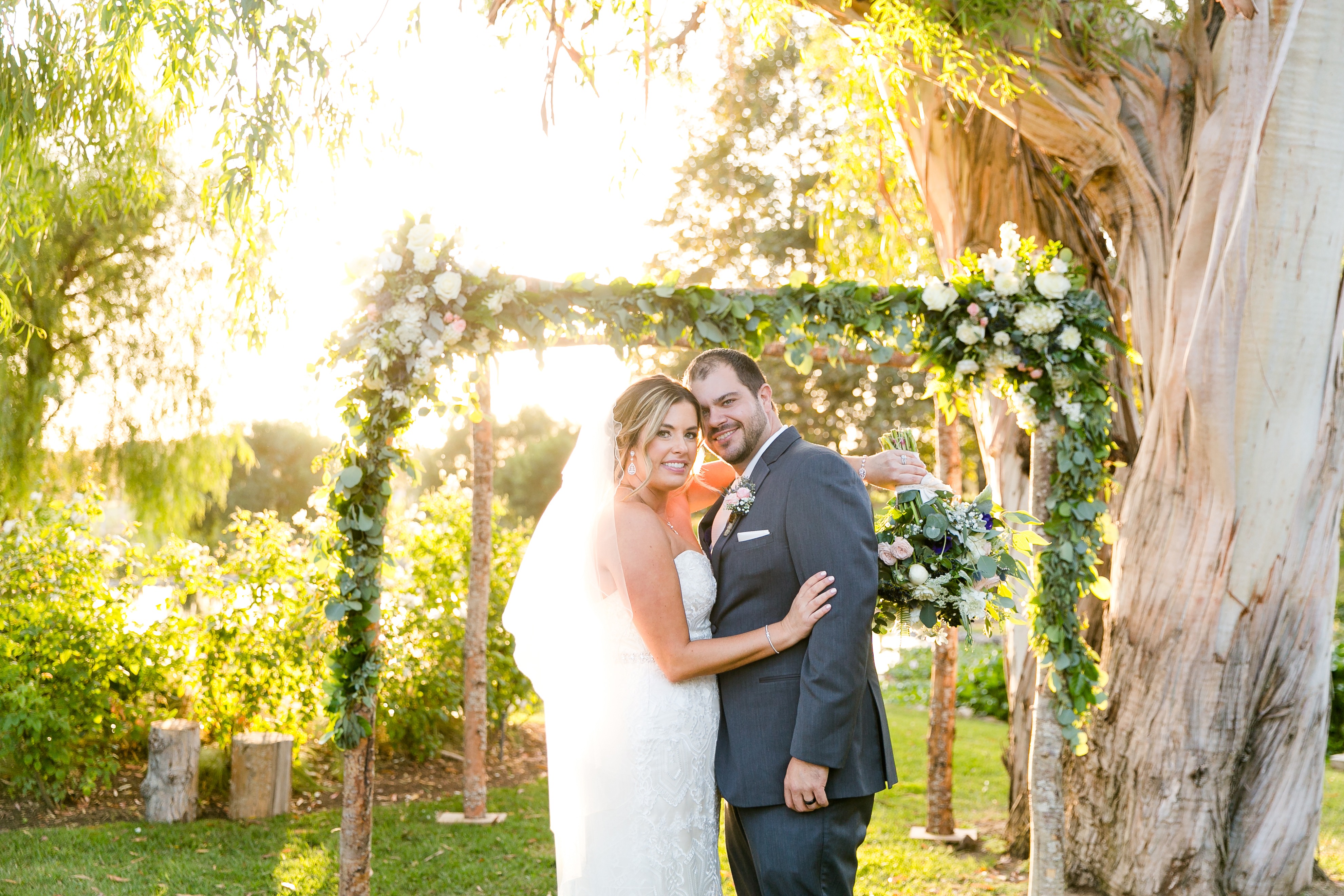 Your Insider Guide to Wedding Invitations
Wedding invitations have a reputation for causing a headache, but we'll show you the shortcuts to help you get beautiful invitations without the pain. Read our insider guide to wedding invitations and find out how to make addressing the envelopes, sending them out, and knowing what to expect with RSVP's easy.
Whether or not you choose the included wedding invitations in your Wedgewood Weddings package, there's a lot of customization you can do. The "standard" phrasing on invitations is formal, so you're definitely allowed to change up the way they're written to fit your style. Our best advice is to write out who it's to, where and when you want to see them, mention if there's a dress code, and tell them when they have to get back to you. Once you see it written down, you'll notice if you need to add anything else.
Creating the Invitations Included in Your Package:
Go to

InvitationsByWedgewood.com

and enter your unique code

Browse and select your invites

Customize the fonts, colors, phrasing (and upgrade your options if you want to get extra fancy)

Customize your envelope options

If chosen, customize your reception card, response card, and response card envelope

Place your order!
Addressing Your Invites:
The way you address each invitation is the official "code" your guests will use to understand who, exactly, is invited to come to your wedding. Therefore, it's important to address the envelope specifically to the people you want to come.
For any of your guests that you're allowing to bring a 'plus one', be sure to make that clear on the envelope as well by adding "& Guest" after the invitee's name.
When to Send Your Wedding Invitations
To send the invites, you need to pick a sweet spot where people have time to respond and don't have time to forget!
Save the Date Cards - six to nine months before

Destination Wedding Invites – four months before

Local Wedding Invites – two months before
Traditionally, the latest date to send out your wedding invitations is two months prior to your wedding date with an RSVP date due by the one-month mark. Of course, you don't need to go with tradition, we've seen anything from a year ahead to two weeks before and it all works out. Chances are, you'll be talking to most of your guests ahead of the big day and verbally inviting them anyway, so they'll be just as excited as you!
It's important to know that there will be some people who'll forget to respond by your due date, meaning you have to follow up with them afterwards. If you prefer to schedule your respond-by date even sooner, that'll only benefit you more.
Receiving Your RSVP's
There are a couple of ways to have your guests RSVP to your wedding.
The traditional way is to include an RSVP card along with a pre-addressed and pre-stamped envelope inside for your guests to fill out and send back to you in the mail. Obvious tip: put the respondent's name on the RSVP. That way you can enforce who's invited all the more and otherwise you'll receive them all back and won't know which response is from who. It seems obvious but it happens all the time :)

Alternatively, if your wedding website has an RSVP feature, you can include a card with your invitation that has a link to your site and instructions to go there to respond. This is becoming more of a popular choice as it requires a tiny bit less work for your guests, you get responses immediately, and you don't have to pay for extra postage!

You can also provide an email address or cell number for your guests so they can respond super easily using their phone. If you take this route, consider nominating your Maid-of-Honor or Mother-in-Law to be to be the recipient. Try to pick someone who knows most of your guests so they feel able to chase up late respondents.
Yes, some of your guests will need to be chased. It's a fact. At Wedgewood Weddings, we don't ask for the final guest count until 10 days before your event which should make it easier for you to corral a response from everyone.
How Many Guests to Anticipate
Typically, about 80% of the guests you invite will attend. If you're inviting guests from out-of-town, you can expect about 50% of them to come. And in some cases, a guest will decline your invite and show up to your wedding anyway... At Wedgewood Weddings, we always plan to have a little extra food (and a few extra chairs) to cover this situation. So while this may be annoying, you'll have no reason to panic - we got you!
"I love seeing couple's wedding invitations and programs. They're all so unique and interesting. I must have seen thousands and it never gets boring. My advice is to forget about what's proper - instead, have fun with the design so your guests can tell it's totally you!"
Angie, ValSerVenience Director, Wedgewood Weddings Tower Club
"A clean ivory invite with a script font will always make me think of weddings, but I saw a sensational dark blue and silver invite the other day that was totally gorgeous, so be open to switching things up."
Mikayla, ValSerVenience Director, Wedgewood Weddings Galway Downs
"Proofread. Proofread. Proofread! There's nothing worse than realizing you sent out a typo or put the wrong address. Have your mom, your M-I-L and your bestie look it over before you hit the order button."
Rachel, General Manager, Wedgewood Weddings StoneTree