You can hear the wedding bells by just looking at pictures of the Chapel of Our Lady. This historic chapel is a true reflection of beauty and elegance. There is plenty of room for 200 guests in the chapel, which boasts dramatic exposed beams and massive vaulted ceilings. Since 1864, the building has served as a place of worship for the congregation. All of the windows are colorful and vibrant, creating a light and airy atmosphere. A glass wall frames the natural landscaping of Presidio Park.

The Chapel of Our Lady is tucked away in the towering spruce trees creating a romantic ambiance

Artistic stained-glass windows line the stunning chapel
"We had our wedding ceremony at the Chapel of Our Lady. The venue is stunning- the pictures don't do it justice. Although we opted to add in flowers along the aisle and each pew, the florals were not necessary as the chapel is simply stunning enough on its own. I loved every second of our celebration and wished I could do it all over again."
Bride Amy, Chapel of Our Lady
WEDDINGS
The Presidio is home to some of Wedgewood Weddings' most beautiful wedding venues. The unique feature of the wedding packages is their inclusivity. Each package includes the essentials as well as exclusive offers from hand-selected, high-quality vendors.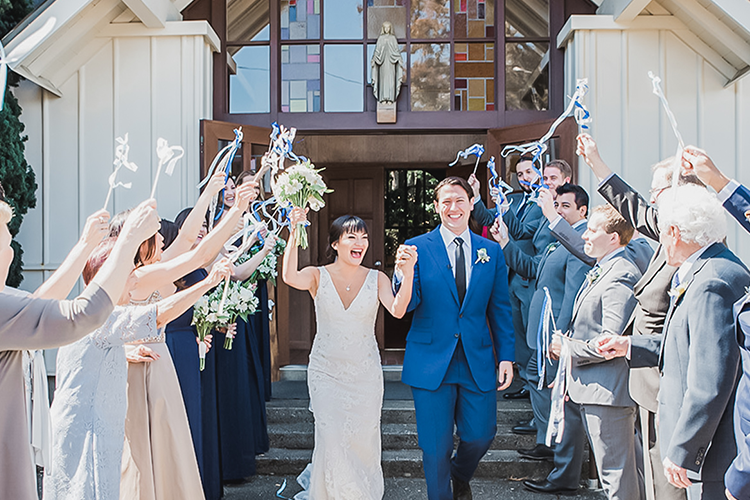 Celebrate your vows at the historic Chapel of Our Lady
OFFICERS' CLUB
This ceremony location gets paired with a reception space at the Officers' Club at the Presidio. This unique, Spanish-style hall features centuries-old details of exposed beams and colorful patterned tiles. Couples often choose this venue for the choices of different sized and themed rooms for a reception. One offering a more intimate and cozy atmosphere, while the other is grand and elegant for larger celebrations.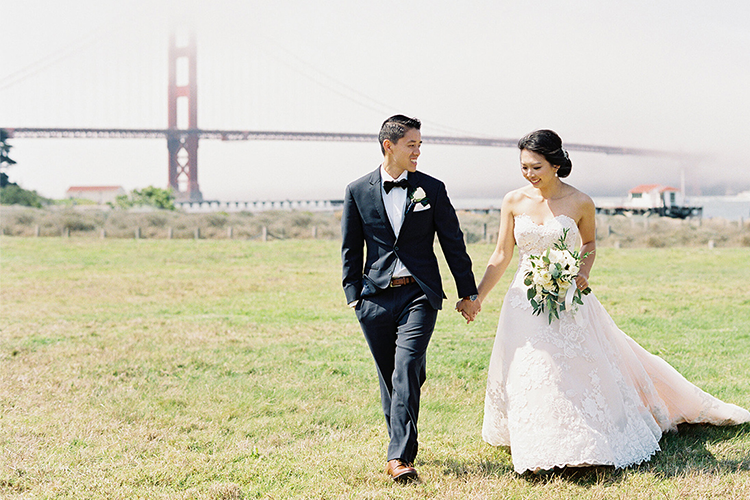 The Officers' Club at the Presidio has amazing photo opportunities near the Golden Gate Bridge
To book a tour at the Presidio. call or text 866-966-3009. Our team of Wedding Experts is eager to help you plan your special day at one of our amazing Presidio venues.