Let's Explore Our Bay Area Venues




Our venues stretch from coast to coast, but we have many locations in the Bay Area if you want to stay close to home.
Many couples choose to get married close to home to make it easier for their friends and family to enjoy the celebration with them. If you're from the Bay Area, you know that there is no shortage of wedding options, and no matter what you choose, most locations in San Francisco are going to have stunning outdoor views with a unique mix of beach and urban vibes.

Eagle Ridge features true vintage charm with its Colonial American style architecture and dramatic built-in bar. The backdrop to your ceremony will be gorgeous, rolling foothills, and you'll share your first dance in front of a breathtaking fireplace. Your 225 guests will appreciate the historic elements that really make this a classy choice for your big day.
***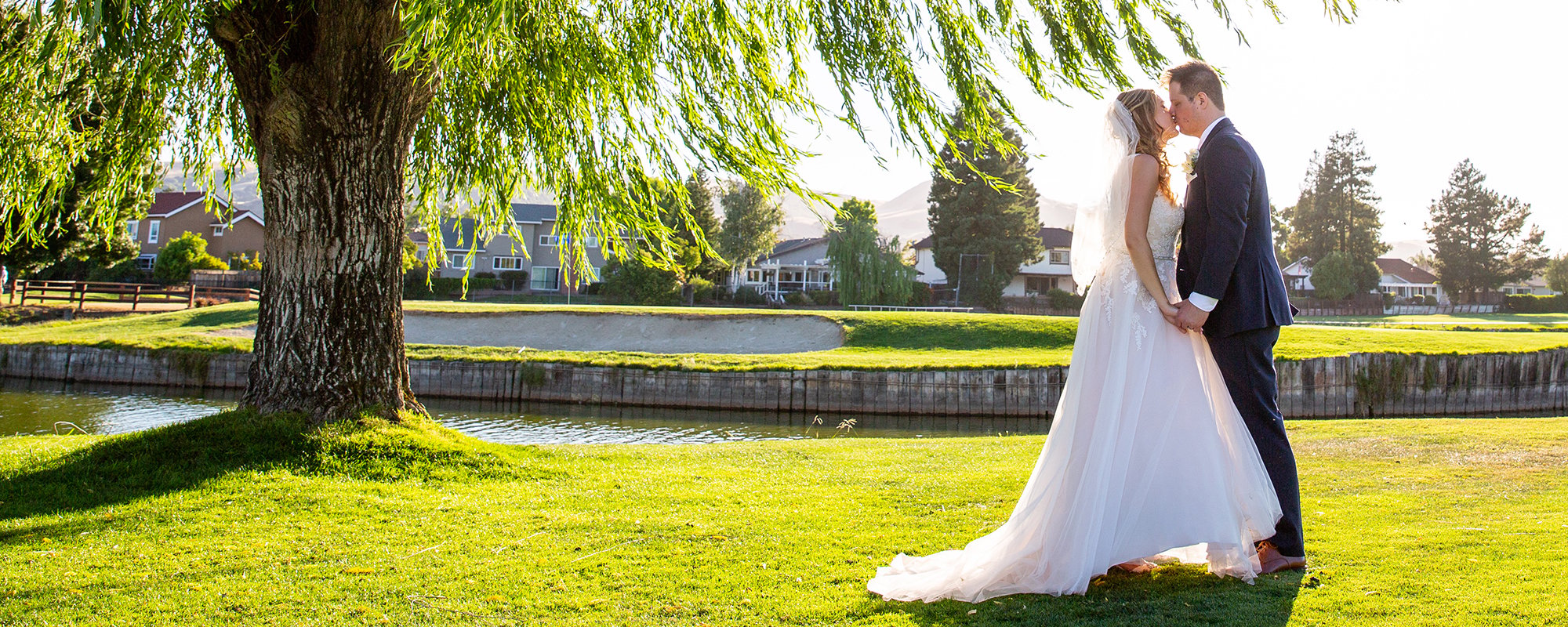 San Ramon Waters is a golf club venue that can accommodate up to 350 guests. If you're looking to get married in an atmosphere that is so serene, so green and lush, and so romantic your guests will have their breath taken away, then this venue is right for you. The ceremony site has recently been updated to feature a beautiful white pergola beside a gorgeous willow tree. Pair that with the glimmering pond at sunset, and you're sure to have all your wedding dreams come true.
Brentwood Rise is another golf club venue in Northern California that can accommodate up to 300 guests. However, you won't feel like you're in a golf club; you'll swear you've been whisked off to Italy when you take in the picturesque courtyard for the first time. In the interlude between the ceremony and reception, your guests can enjoy a cocktail hour on the patio before entering the elegant ballroom to continue the celebration.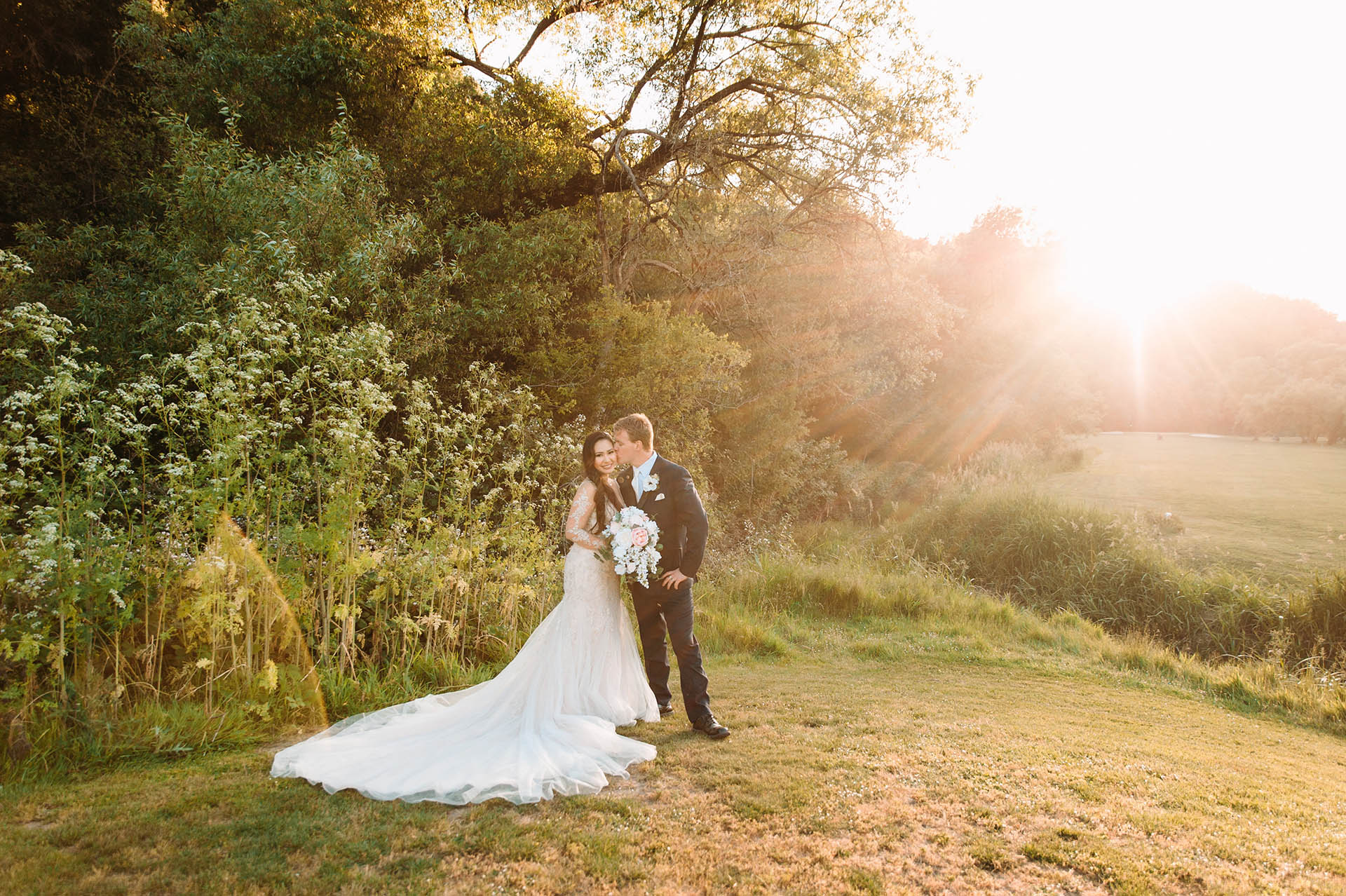 Also a golf club venue, Redwood Canyon features multiple outdoor ceremony options for up to 300 guests. If you're looking for a romantic yet rustic style venue with natural elements adding to the overall vibe, this venue is right for you. Your wedding photos will look amazing with the bridge, the lush green fields, and maybe even some wildlife in the background.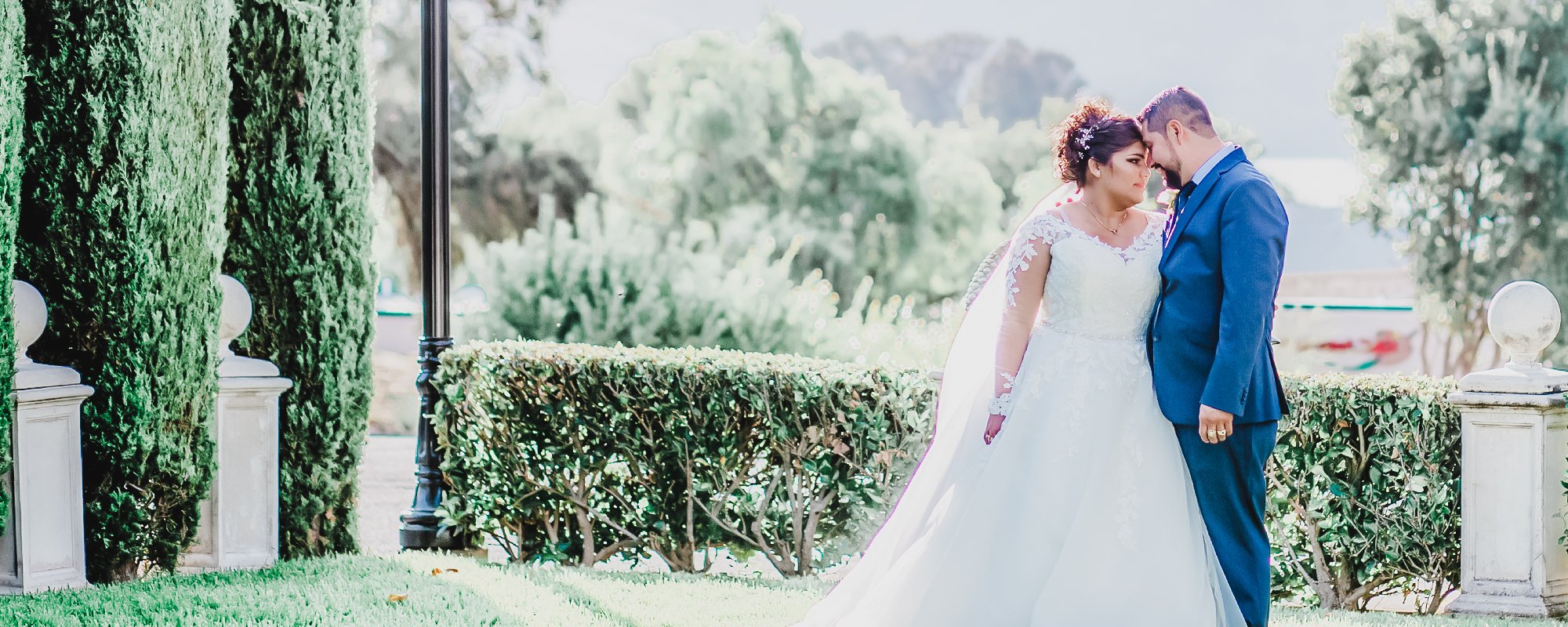 The Jefferson Street Mansion is a true treasure of the Bay Area. Our couples love taking full advantage of numerous vintage photo opportunities, both inside and outside, of this historic mansion. The venue can hold up to 200 guests, so your closest friends and family can experience an elegant and classic celebration like none they've ever seen.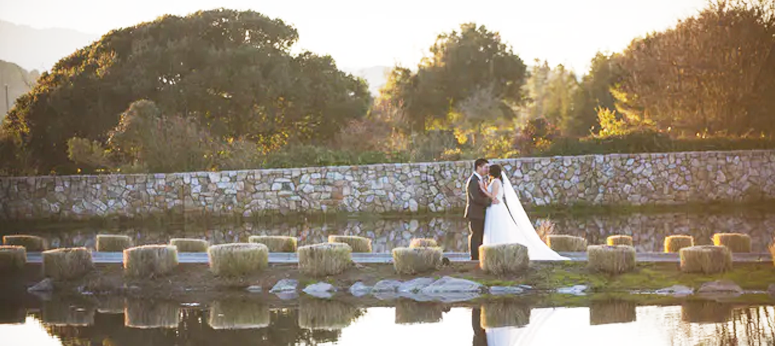 If you want your special day to come with a side of mountain views, StoneTree Estate is the venue for you. Mt. Tamalpais will be the backdrop of your stunning ceremony for up to 200 guests. This venue offers a romantic and rustic atmosphere with wooden beams and floors, a gorgeous ivy wall, and even a waterfall!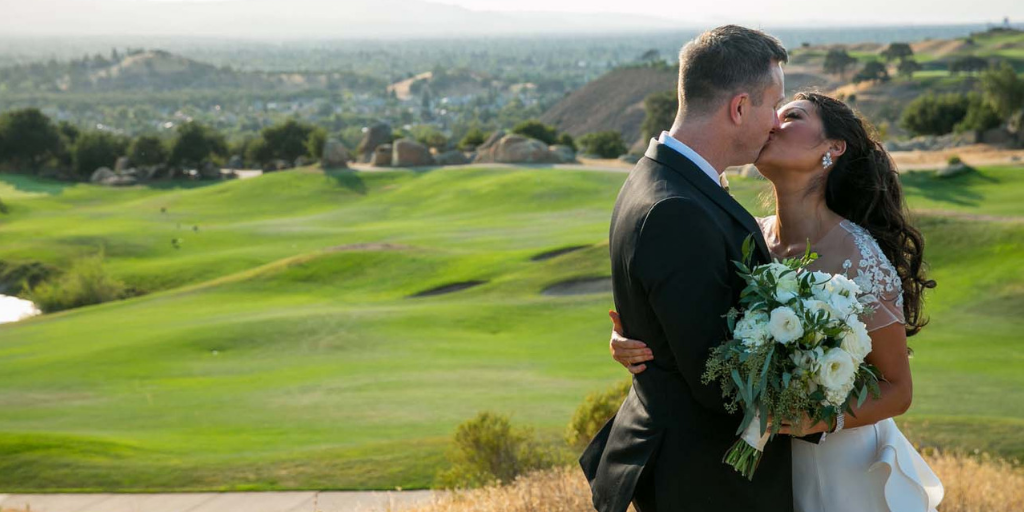 Located in beautiful San Jose, Boulder Ridge is lavish, elegant, and exclusive. The Craftsman-style architecture makes for a cozy experience for you and 200 of your guests. You'll say "I do" with the Almaden Valley as your backdrop, and then enjoy the cocktail patio and outdoor bar before heading into the grand ballroom to dance the night away.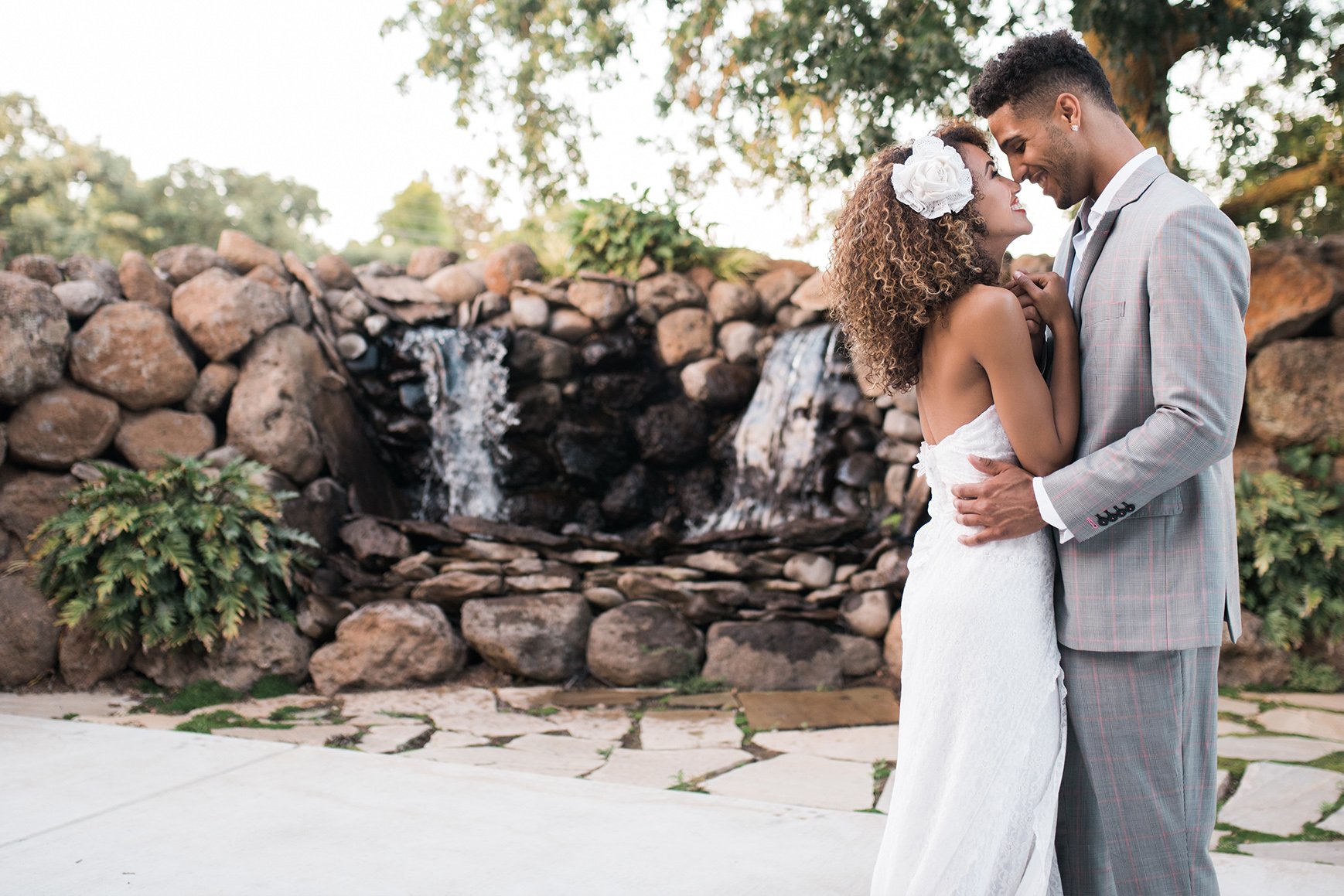 Just outside of Sacramento, you will find Evergreen Springs, a contemporary event center that can accommodate 225 guests in a beautiful courtyard setting. The style truly has a modern feel, with the customizable bistro lighting and ornamental brick accent wall. Bay Area guests will appreciate the natural feel of the space along with the luxurious amenities.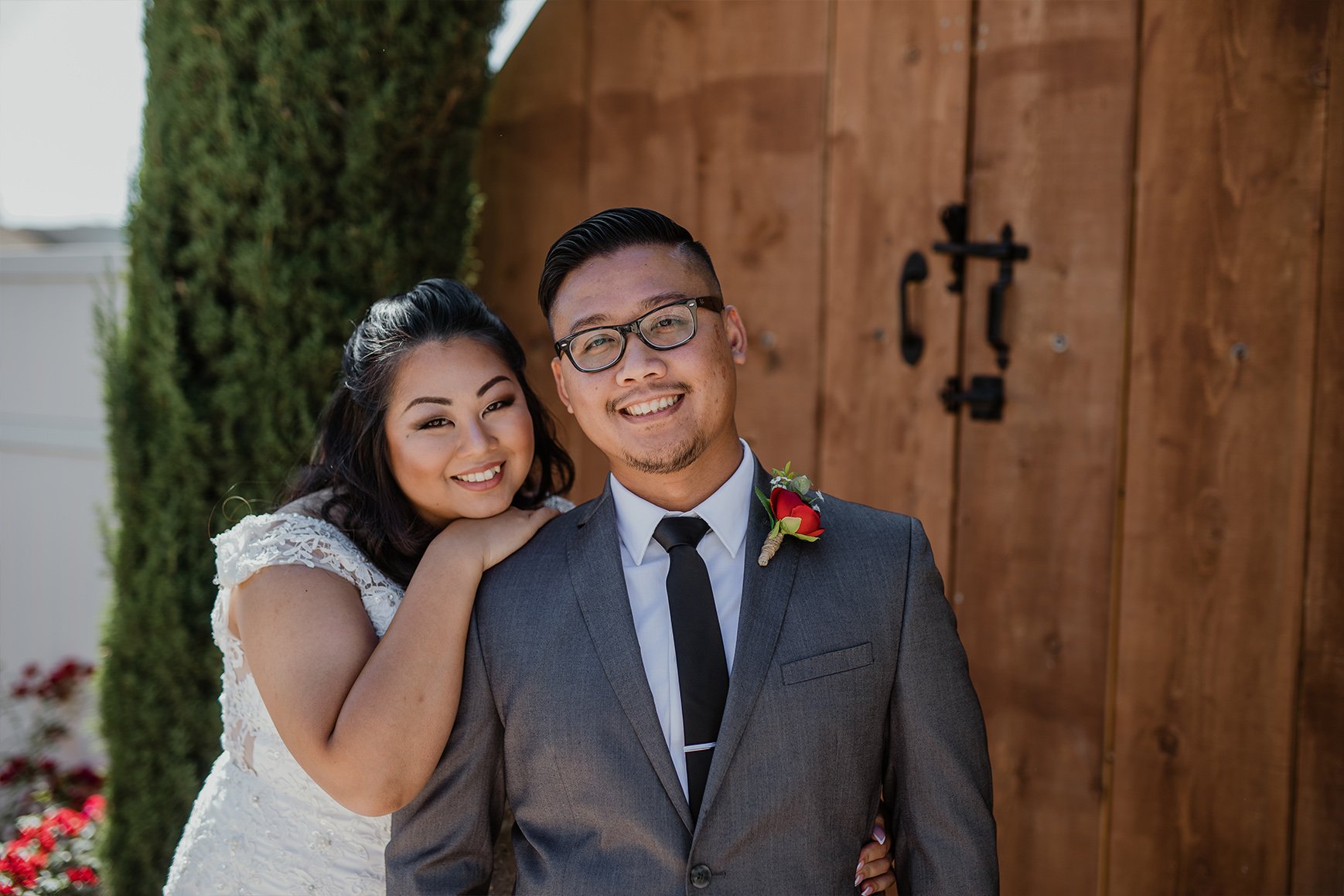 If your guest list is a little big larger, Fresno Fields could be right for you. This event center features a shaded terrace that can seat up to 400 guests for the ceremony. Your wedding will have a classic, casual feel as you say your vows in a beautifully manicured garden with earthy stone finishings. After the ceremony, your guests will enter the adjacent banquet room for a laid back night of dinner, dancing, and celebrating you!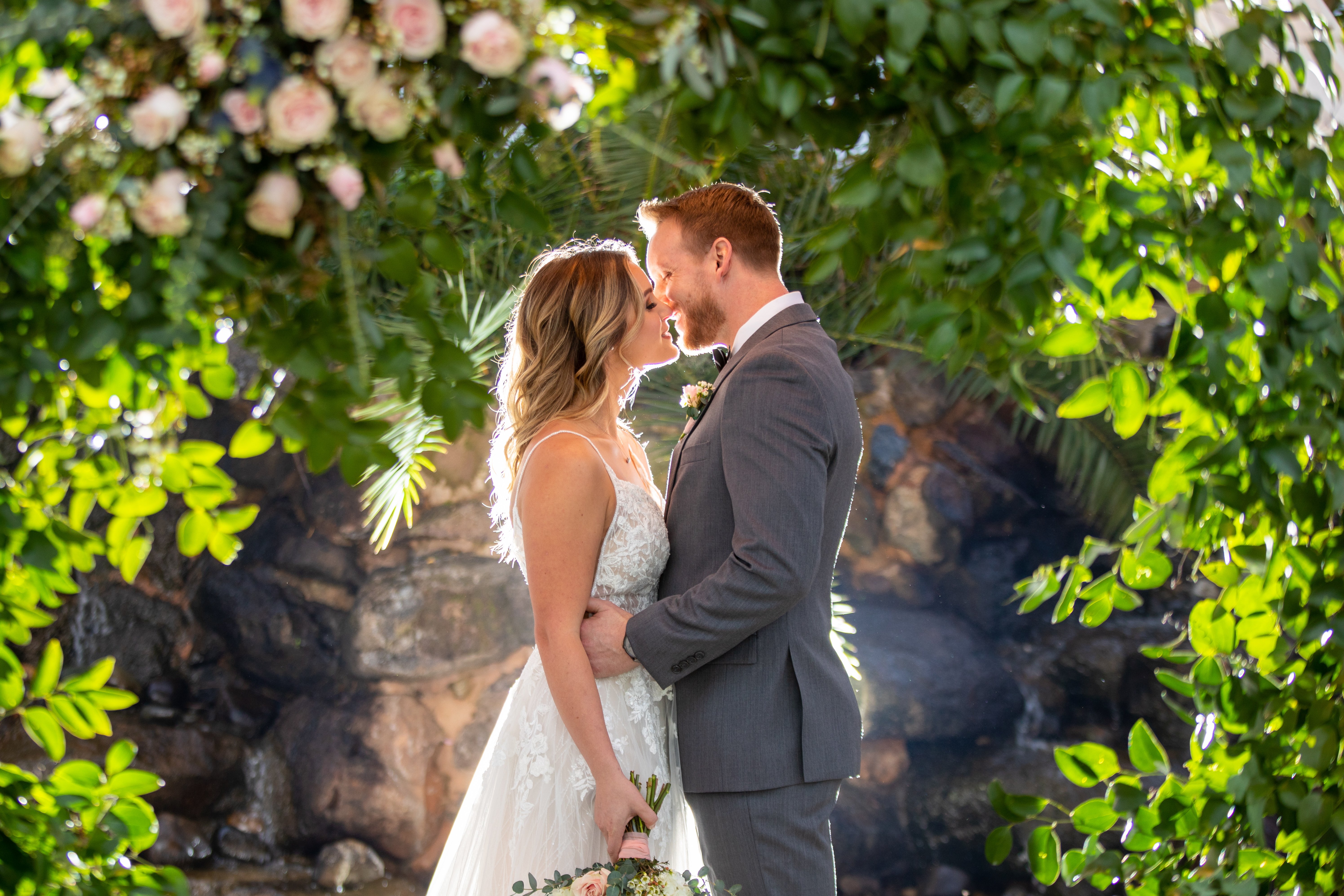 Union Brick is one of those special places that you just can't get out of your head. You will always remember that your special day took place in front of a literal wall of waterfalls. Who else can say that? The event center seats 350, and is such an exceptional blend of natural elements and modern design that your guests will swear they stepped into a fairytale.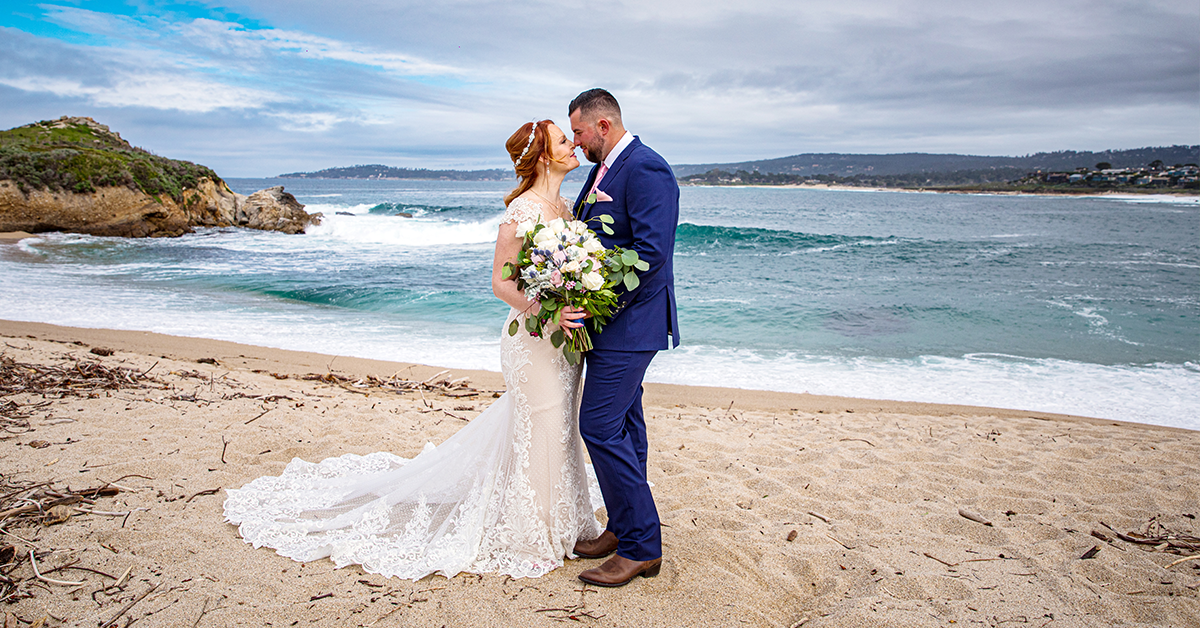 If you've considered a destination wedding but want to stay close to home, this venue is for you. Carmel has one of the most iconic stretches of coastline in California, so you don't have to travel far from home to get the picture-perfect beach wedding. Beach not your thing? Carmel Fields has a gorgeous garden ceremony option as well! Both options can seat up to 270 people, and there are multiple banquet rooms to choose from for your reception. Truly, this venue has everything you need for a romantic, unforgettable wedding.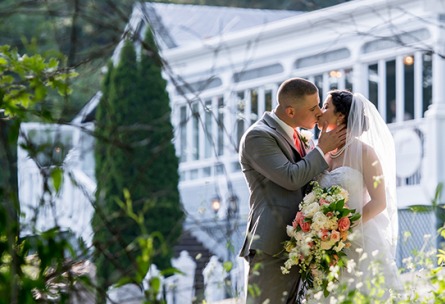 Sequoia Mansion is a venue for the couple that is looking for a little whimsy sprinkled into their wedding day. The mansion is bursting with vintage charm with stained glass windows, chicly decorated indoor areas, and a charming outdoor garden. Your 220 guests will be talking about your gorgeously unique wedding for years to come.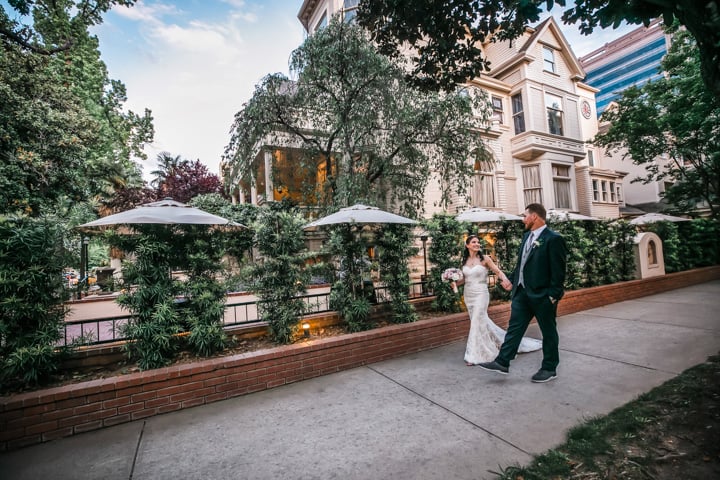 Does historic charm and elegance speak to your soul? Are you enchanted by Victorian design? Then the Sterling Hotel is the venue for you. This historic mansion can hold up to 200 guests and features an outdoor courtyard as well as an indoor chapel. Each of the ceremony site options, as well as the grand ballroom and cocktail patio, exude charisma in every way, and you won't ever forget looking up at the stained glass dome on your special day.
Bay Area Couples


Still feeling overwhelmed with possibilities? Don't fret. Yes, there are a million decisions to work out, but when you choose a Wedgewood Weddings venue, you get more than just an incredible location; you also get a team of wedding professionals who won't let you overlook even the smallest detail. We understand that a Bay Area wedding is unlike any other. It's a unique mix of urban and beach, it can be complicated by transportation and weather, and it's filled with awesome people like you!


The San Francisco Bay Area surrounds the San Francisco, San Pablo, and Suisun Bay estuaries in Northern California. We combine the Bay area with the Central California Coast and the Sacramento Region as many couples are happy to convert their wedding into a fun-filled mini-break for them and their guests. Did you know that the majority of couples arrange weddings within 60 minutes of their homes, Conversely, couples with a destination wedding will often travel many thousands of miles. In the middle of the math are Californians who are often happy to travel up to three hours to find their dream wedding venue!
Home to approximately 8 million people, Northern California's Bay Area & Central Coast is the second most populated area in California and the fifth-largest in the United States, What does that mean for weddings? That they're popular, constant and diverse! From large formal affairs to smaller boho options, NorCal is one of the most interesting places to get married this year!.
If you're ready to find out more about Wedgewood Weddings, contact our team at (855) 981-9814 to make an appointment to explore your closest venue.