Say "I do" to the historic beauty of the Sterling Hotel by Wedgewood Weddings in downtown Sacramento!
Located in the heart of downtown Sacramento, only steps away from the State Capitol and governor's mansion, the Sterling Hotel offers a perfect mix of history, luxury and beauty. This exquisite venue was originally built in 1894 as a home for the affluent Hale family, successful department store entrepreneurs. Now, the mansion's charming Victorian architecture and immaculate, manicured grounds offer a gorgeous and unique atmosphere for weddings.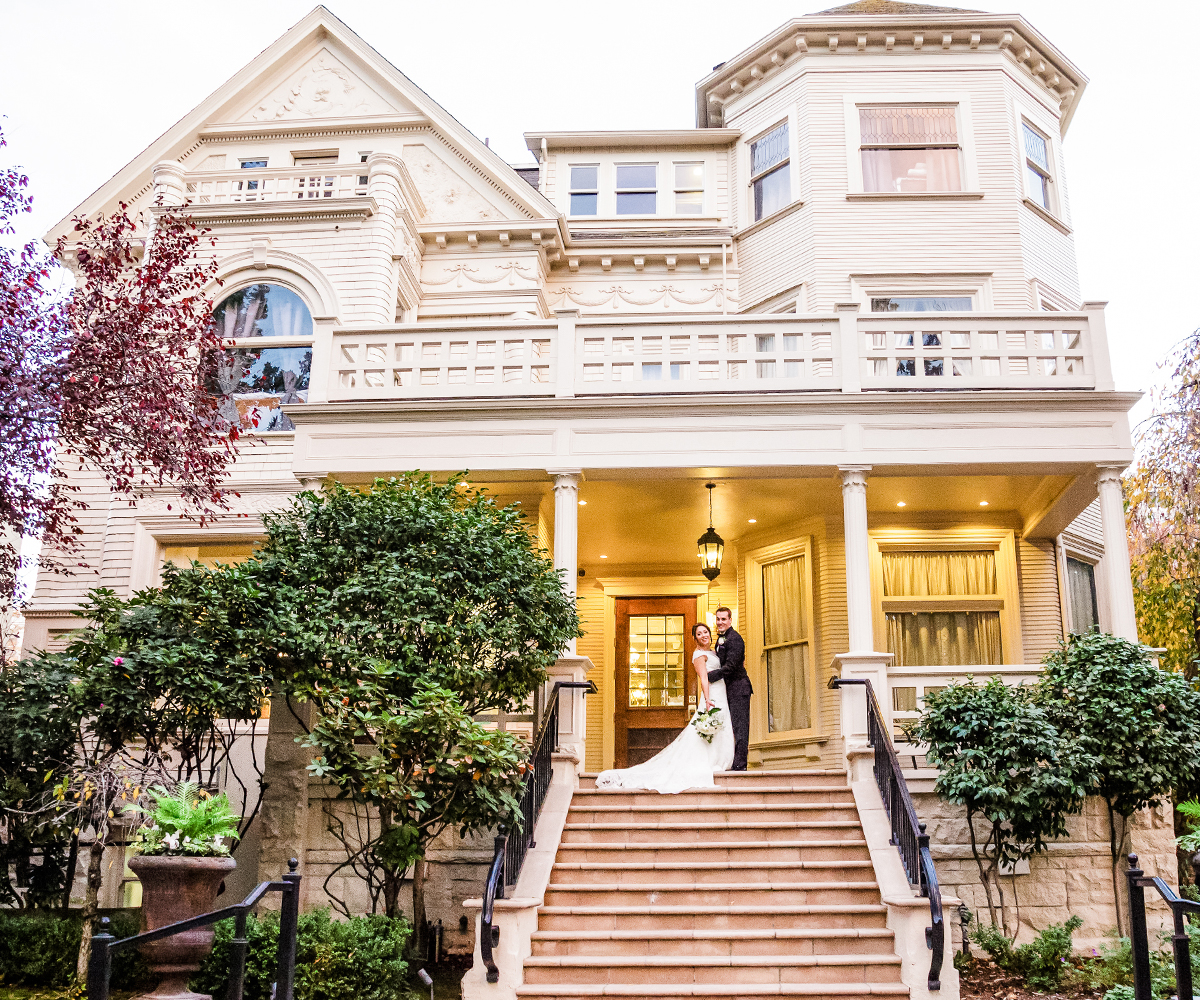 The Sterling Hotel is a stunning venue, both inside and out. The historic beauty of its generous porch, intersecting gabled roof, turret and tower provides an ideal backdrop for pictures and outdoor ceremonies. As guests travel inside, they will marvel at the splendor of the ballroom's grand entry, with its paved brick walkway, magnificent double doors and stained glass rotunda. Inside the newly remodeled, 3,500-square-foot Sterling Ballroom, high ceilings, glass chandeliers and mirrored archways offer an impressive setting for both ceremonies and receptions.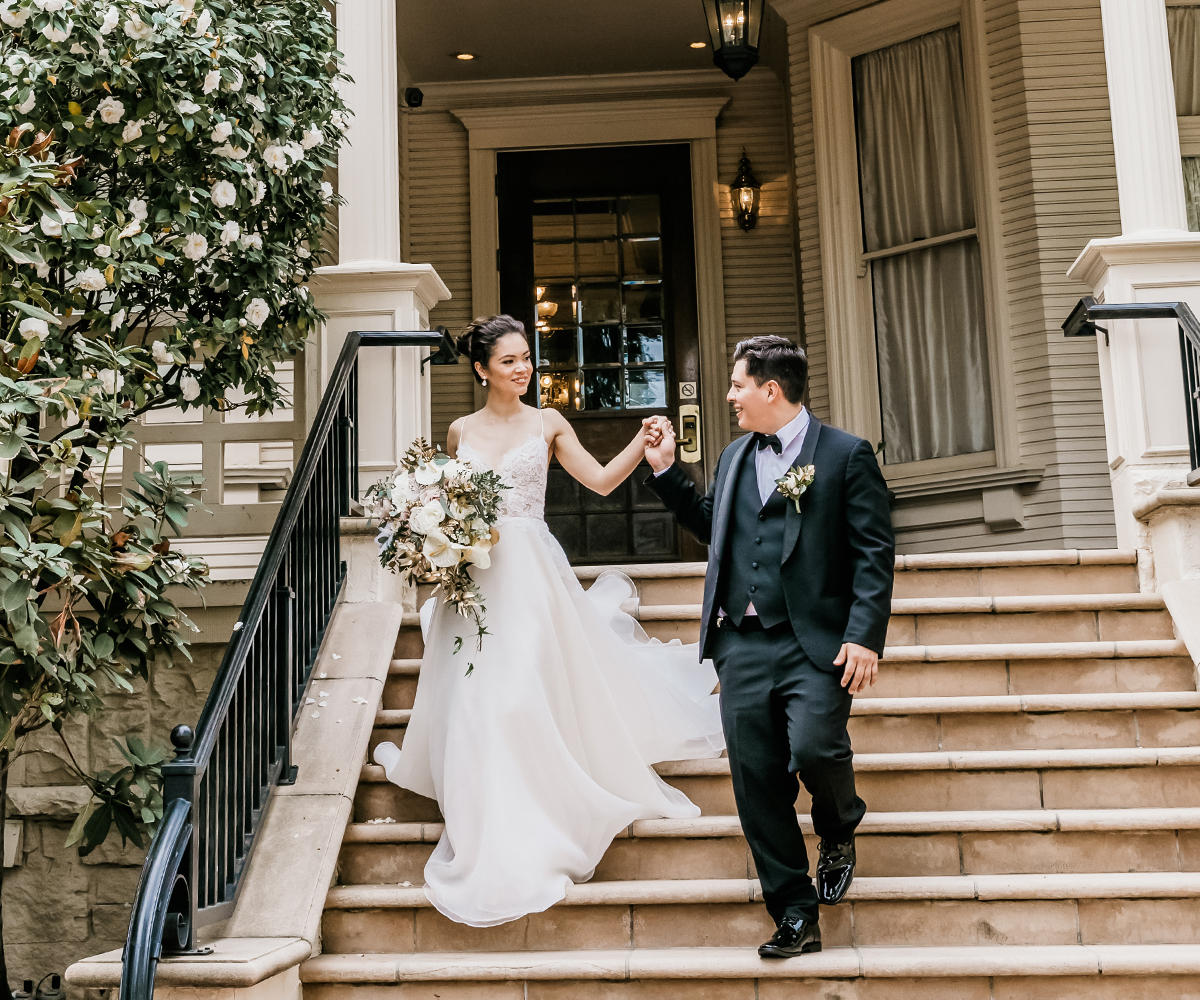 – Capacity: 200 guests
– Ceremony: Outdoor patio, ballroom, or drawing room
– Reception: Grand ballroom, or dining room for smaller groups
– Views: Downtown, garden, historic architecture
– Located in the heart of downtown Sacramento
– Restored Victorian mansion
– Boutique hotel with 16 guest rooms
– Picturesque landscaping with old-growth trees
– Multiple ceremony, cocktail hour and event spaces
– Gorgeous, 3,500-square-foot ballroom
– Spacious bridal changing area
– Boutique hotel with 16 guest rooms
– Indoor and outdoor cocktail hour spaces
Contact us today to tour this historic masterpiece.