The wedding arbor is often the pinnacle of your wedding ceremony. It is both the backdrop to your nuptials as well as a focal point for countless wedding party photos. Traditionally, wedding arbors are draped with tulle or adorned with elegant floral arrangements. However, many couples are getting creative with new and unique arbor embellishments. If you're looking to elevate your wedding ceremony decor, take a look at these wedding arbor ideas we love!
Wedding Arbor Adorned with Paper Cranes
One recent couple chose to decorate their entire wedding with paper cranes - a symbol of good luck. The cranes were hung from the brick gazebo at Stonebridge Manor's outdoor ceremony space - making for a beautiful vow exchange backdrop.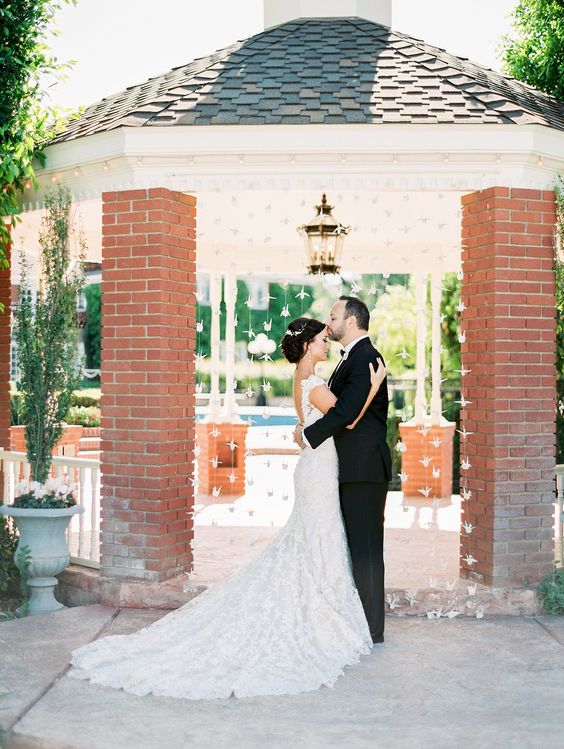 A Macrame Wedding Ceremony Backdrop
We featured macrame in our wedding decor trends guide recently because of its timeless design and increasing popularity. We love seeing macrame backdrops used across different wedding styles, including bohemian themes.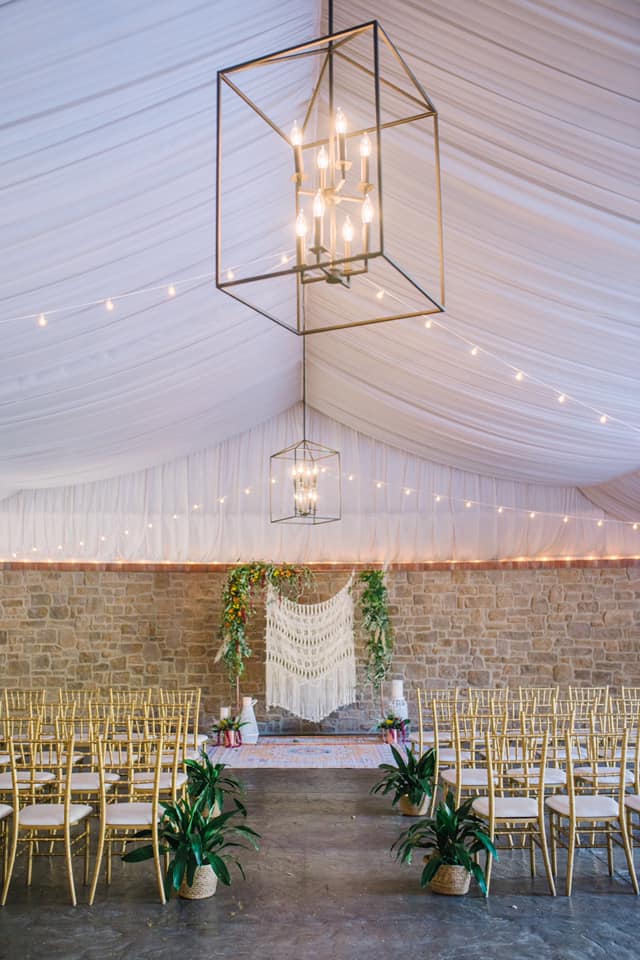 Opting for a Vintage Door
A vintage door is a unique alternative to a traditional wedding arbor. Not only can vintage doors add to the aesthetic of a rustic wedding, they also symbolize doors opening to new opportunities. A French door painted white can be a picturesque backdrop for an outdoor spring wedding, while an unfinished wooden door works great for a shabby-chic ranch wedding.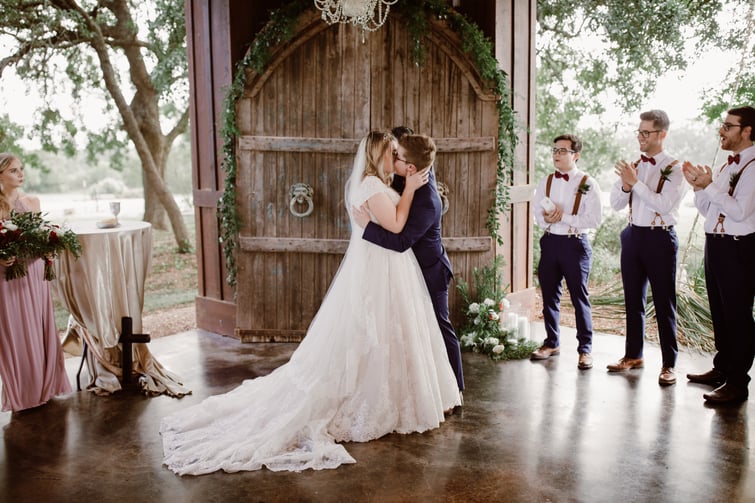 A Geometric Wedding Arbor
If you love mid-century modern style, consider adding a geometric wedding arbor to your ceremony space. A metallic arch that's geometric in shape lends well to an art deco-themed wedding. Add flowers and eucalyptus to soften up this morning arbor to show off your breathtaking floral arrangements throughout your ceremony.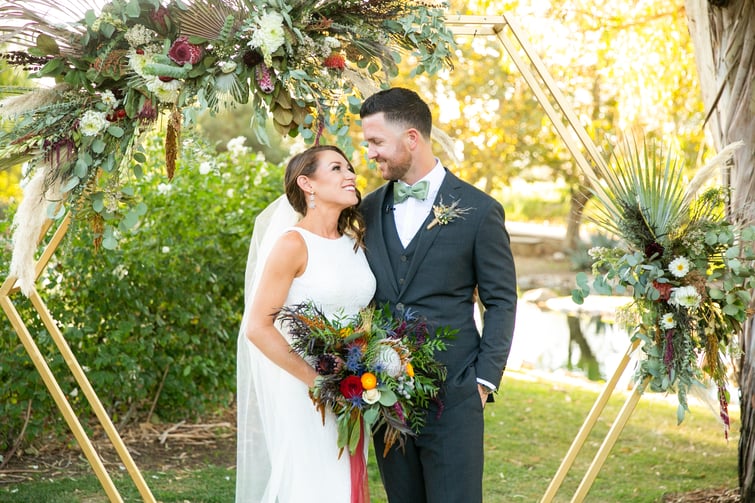 Incorporate Nature
A wedding arbor doesn't have to be an arch covered in fabric or flowers - in fact, an arbor can come in many shapes and sizes. We absolutely love this round wedding arbor made up of greenery and local vegetation at Galway Downs. Take your natural arbor to the next level by including plants that are symbolic or beneficial to your health. For example, eucalyptus has a variety of health benefits and is said to clear negative energy.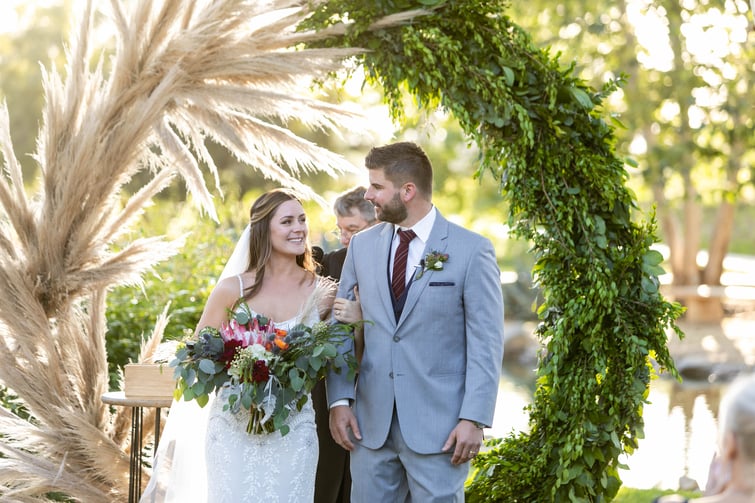 A round, plant-covered arbor at Galway Downs
***
Are you ready to take your wedding arbor design to the next level? Contact our experts at Wedgewood Weddings today and let us make your vision a reality!