Let's Have More Fun!
A wedding should be the most romantic day of your life! After months of planning and preparation, it's easy to slip into hostess mode rather than center-of-the-party mode. The great news is that with the right team and attitude, your wedding can be blissfully easy and stress-free! This is our specialty, but it's accessible to all. The secret ingredient? It's FUN! Have more fun, while you plan, while you prepare, and throughout your wedding day.
We asked our team for their ideas to turn up the fun level at your event up to max!
***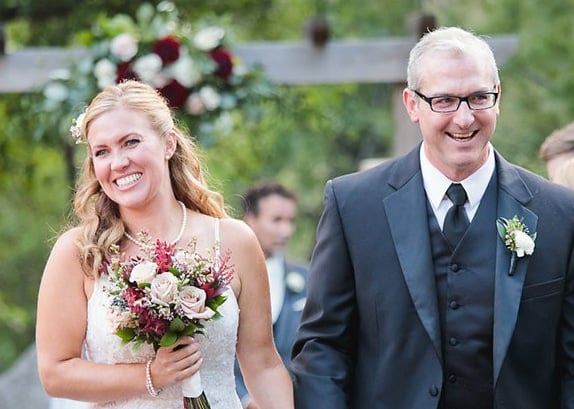 Hire a Live Wedding Painter
While you're at the altar have a local artist do a live painting of the scene. It's guaranteed to be one of a kind take-away that can make a wedding ceremony that much more exciting. We've heard of couples getting prints of these paintings made and sent out as thank-you cards.


bring your furry friend
Offer your pet a part of the stage. Pets have a way of adding an extra element of sweetness to any occasion. Dogs and cats are wearing suits has been a trending and cute approach. The photographs will be something to smile about later.

flower grandma
Offer the flower girl position to your grandma if you do not have any little girls to run down the aisle. They get to feel young again while looking adorable, throwing small pedals down at everyone's feet. The look on the faces of the guests is worth capturing too.
customized napkin games
Print something creative on your wedding napkins; they're an underutilized piece of wedding real estate. You can print games, trivia or your wedding hashtag! Games like tic-tac-toe and crossword puzzles are fun and easy. This day is all about creating as many memorable pieces as possible.
photo booth
Get an on-site photo booth. Having photo booths is so much fun! Adults turn into kids again and take some of the best pictures ever. You will love looking at these on a 50th wedding anniversary.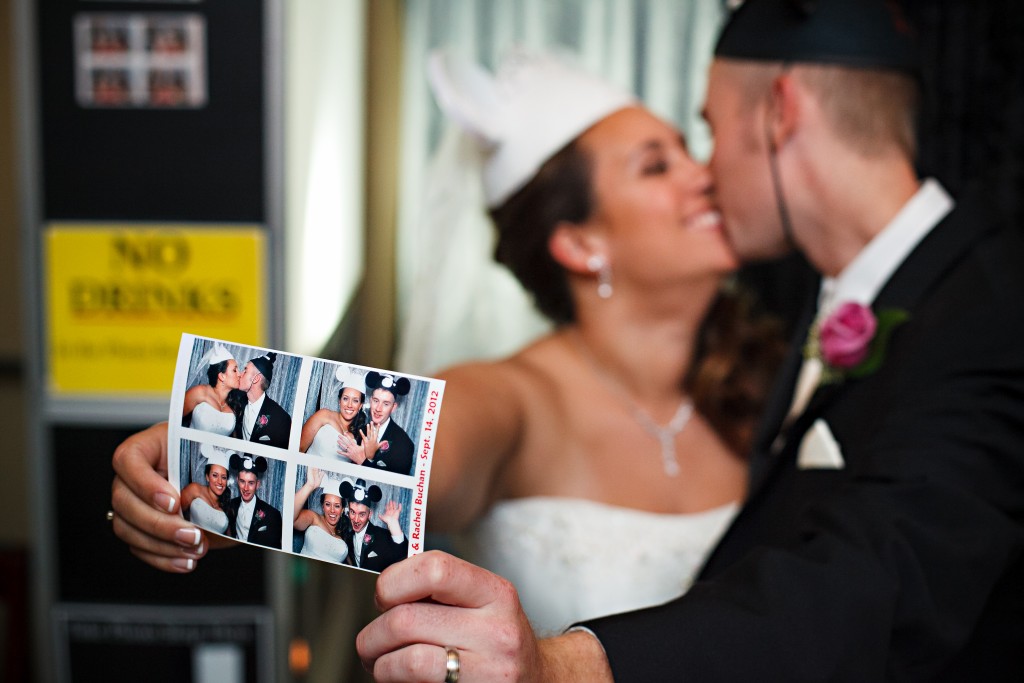 life-size games
Adults love games too! Life-size games add a fun dimension to your wedding, while being unique enough for a glamorous affair. Some of our favorite wedding games are Jenga, Chess, Tic-Tac-Toe, and Twister.
something funny
One wedding we hosted, the couple had the ring bearers wearing security shirts. All of the guests laughed the entire time they walked down the aisle. These two little kids walked by so focused, and then the backs of their shirts said 'Security'; it was a cute moment.
scrapbook details
Make the centerpieces into fun fact cards. The front has facts, but the back is blank for the guest to write things they know about the married couple. These are so much fun to scrapbook with later.
play the shoe game
Have the couple exchange shoes and let each one write something on the bottom of the other one's shoe. The shoes turn into a great keepsake.
***

The goal is to create more laughter and fun during a wedding. Laughter creates more unforgettable memories. Weddings are fun; these are just a few suggestions to take them increase fun and merriment after you say I do!